In-Conversation with Tory Shepherd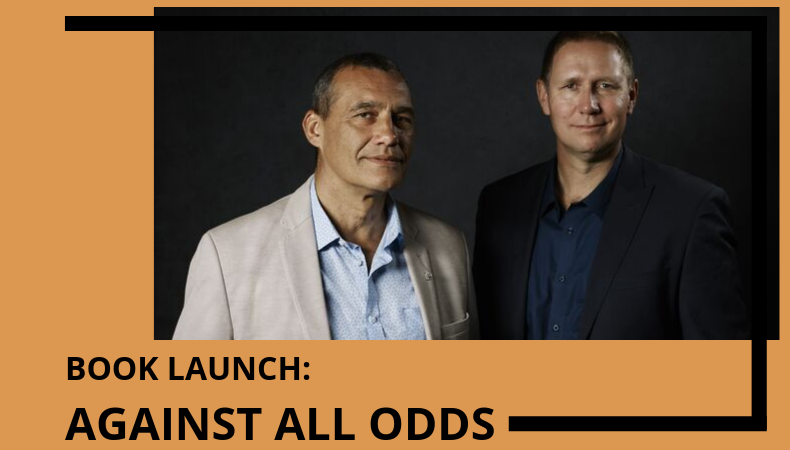 A video for this presentation is unavailable
Presented by The Bob Hawke Prime Ministerial Centre and Matilda Bookshop
Join us for the book launch of, Against All Odds, with authors Dr Richard Harris SC OAM and Dr Craig Challen SC OAM, in-conversation with journalist Tory Shepherd.
This is the inside account of the breathtaking rescue that captured the world.
'I just want to warn you. You're going to dive to the end of the cave. You're going to see these kids. They're all looking healthy and happy and smiley. Then, you're going to swim away, and they're probably all going to die.'
In June 2018, for seventeen days, the world watched and held its breath as the Wild Boar soccer team were trapped deep in a cave in Thailand. Marooned beyond flooded cave passages after unexpected rains, they were finally rescued, one-by-one, against almost impossible odds, by an international cave-diving team which included Australians Dr Richard Harris SC OAM and Dr Craig Challen SC OAM.
These two men were chosen for their medical expertise and cave diving knowledge, but this dangerous rescue asked so much more of them. They had to remain calm under extreme pressure and intense scrutiny, adapt to constantly changing circumstances and importantly, build trust among the rescue team and with the young boys and their coach, whose lives were in their hands.
Against All Odds is the story of these two Australian men who became international heroes – it is a story of determination, cunning and triumph that will long be remembered.
Click HERE for more information about the book.
Books will be available from 6pm onwards in the foyer with book signing to follow the presentation. A very limited number of pre-signed books will be available at 6pm.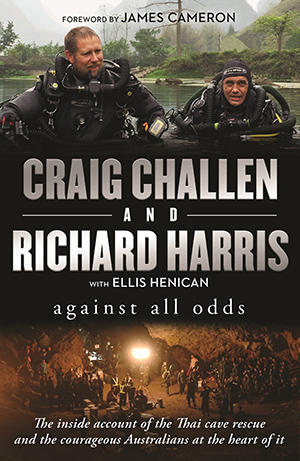 DR CRAIG CHALLEN SC OAM
Dr Craig Challen SC OAM is an Australian veterinary surgeon, technical diver and cave explorer. He was the recipient of the Oztek 2009 Diver of the Year award for his services to caving, and was jointly awarded 2019 Australian of the Year.
DR RICHARD HARRIS SC OAM
Dr Richard 'Harry' Harris SC OAM is an Australian anaesthetist and cave diver who played a crucial role in the Tham Luang cave rescue. He and Dr Craig Challen SC OAM were jointly awarded 2019 Australian of the Year as a result of that rescue.
More Information
Australian of the year 2019: Thai cave rescue divers win rare joint award
SBS TV: One year on, how the Thai cave rescue changed lives
The Thai Cave Rescue is the good news story we all need
Financial Review: Inside the Thai cave rescue: Richard Harris and Craig Challen
TORY SHEPHERD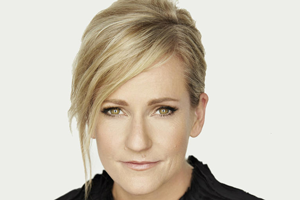 Tory Shepherd is the State Editor of The Advertiser, and one of the paper's senior columnists. After finishing Honours in Anthropology and a Masters in Communication, she ended up as a 'mature-age' cadet at the paper a decade ago. She covered state politics, police rounds and health before absconding to fill in as the editor of The Punch, a national opinion website. The Advertiser lured her back to cover federal politics. As State Editor she is shifting her focus more towards State issues. Tory is a humanist, a feminist, and a chilli fanatic.
Twitter: @toryshepherd
Tory Shepherd at The Advertiser
Presented by The Bob Hawke Prime Ministerial Centre and Matilda Bookshop
---
While the views presented by speakers within The Bob Hawke Prime Ministerial Centre public program are their own and are not necessarily those of either the University of South Australia, or The Bob Hawke Prime Ministerial Centre, they are presented in the interest of open debate and discussion in the community and reflect our themes of: Strengthening our Democracy - Valuing our Diversity - Building our Future.
The copying and reproduction of any transcripts within The Bob Hawke Prime Ministerial Centre public program is strictly forbidden without prior arrangements.