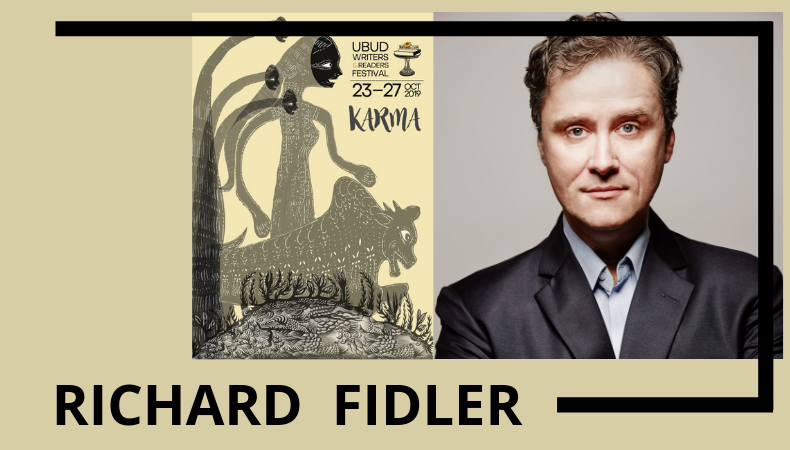 UBUD WRITERS & READERS FESTIVAL
23 - 27 OCTOBER 2019

Presented by The Bob Hawke Prime Ministerial Centre, as part of the Ubud Writers & Readers Festival

THE HAWKE CENTRE @ THE UBUD WRITERS & READERS FESTIVAL
The Bob Hawke Prime Ministerial Centre is again proud to be presenting at the Ubud Writers & Readers Festival - championing talent at one of the world's most celebrated literary and artistic events.
The Ubud Writers & Readers Festival celebrates its 16th year as Southeast Asia's leading festival of words and ideas from 23 to 27 October, 2019. In these special off-shore Hawke Centre Events, we will present the revered journalist and author, Richard Fidler.
Richard Fidler will present at three sessions:
RICHARD FIDLER
WRITER & BROADCASTER
Richard Fidler is a writer and radio host. His first book, 'Ghost Empire' is the story of his journey to Istanbul with his 14-year-old son, to uncover the city's previous life as Constantinople, the glittering capital of the eastern Roman empire.
Richard's second book, co-written with Kári Gíslason, is 'Saga Land'- the story of the sagas of Iceland, the true tales of the first Viking families who settled on that impossible island in the Middle Ages. Richard and Kári spent a summer and a winter travelling though Iceland, recording saga stories in the places where they unfolded a thousand years ago. In 2018, 'Saga Land' was awarded the Indie Book Award for non-fiction.
In Australia, Richard is the presenter of 'Conversations' on ABC Radio, which attracts a large listening audience around the nation.
More Information
Website
ABC Conversations
Twitter: @rfidler
The power of curiosity, TEDxBrisbane
While the views presented by speakers within The Bob Hawke Prime Ministerial Centre public program are their own and are not necessarily those of either the University of South Australia, or The Bob Hawke Prime Ministerial Centre, they are presented in the interest of open debate and discussion in the community and reflect our themes of: Strengthening our Democracy - Valuing our Diversity - Building our Future.
The copying and reproduction of any transcripts within The Bob Hawke Prime Ministerial Centre public program is strictly forbidden without prior arrangements.