TUESDAY 8 OCTOBER - WEDNESDAY 23 OCTOBER,
THE BOB HAWKE PRIME MINISTERIAL CENTRE'S
KERRY PACKER CIVIC GALLERY
Gallery open Monday - Friday 9am - 5pm (Thursdays until 7pm)
Hawke Building Level 3, UniSA City West campus, 55 North Terrace, Adelaide MAP
Presented by The Bob Hawke Prime Ministerial Centre, UniSA School of Art, Architecture and Design/Master of Design program and Anglicare SA
The clothes we wear play an active role in how we relate to the world. Clothes enable people to express their values, interests and identity and they instil independence, confidence and dignity. However, while the personal and social benefits of clothing are positive, an obsession for new clothes is fuelling Australia's increasing levels of textile waste, which often includes items that have never or hardly been worn.
Hosted between UniSA and AnglicareSA Thread Together program this exhibition explores how clothing reuse can support environmental and human wellbeing.
The Visualising Mental Health exhibition will also be showing in the Kerry Packer Civic Gallery, 8-23 October.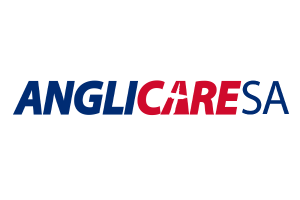 Presented by The Bob Hawke Prime Ministerial Centre, UniSA School of Art, Architecture and Design/Master of Design program and Anglicare SA
---
While the views presented by speakers within The Bob Hawke Prime Ministerial Centre public program are their own and are not necessarily those of either the University of South Australia or The Bob Hawke Prime Ministerial Centre, they are presented in the interest of open debate and discussion in the community and reflect our themes of: Strengthening our Democracy - Valuing our Diversity - and Building our future.
The copying and reproduction of any transcripts within the Hawke Centre public program is strictly forbidden without prior arrangements.