The Hawke Building
Officially opened on 11 October 2007, the Hawke Building includes a number of public facilities (listed below), underlining the importance of community engagement to UniSA. The construction of the Hawke Building had assistance from a number of major sponsors which were coordinated through the Bob Hawke Prime Ministerial Centre. These included significant support from the family of the late Kerry Packer and Allan Scott. The Hawke Building was designed by architect, John Wardle.
Photography Randy Larcombe, Copyright University of South Australia
The Hawke Centre office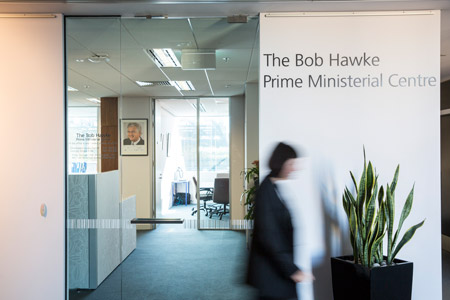 As well as being an operational hub, the Hawke Centre Office (level 5) welcomes many state, national and international visitors. Visit by appointment only.
Allan Scott Auditorium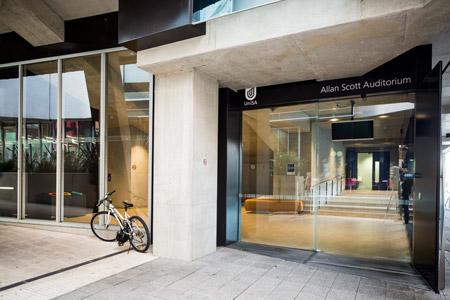 The Allan Scott Auditorium (H2-16) enables large public events to be supported at the City West Campus, and many Hawke Centre speakers have addressed their audiences here since 2008.
Venue hire is managed through the Facilities Management Unit.
Kerry Packer Civic Gallery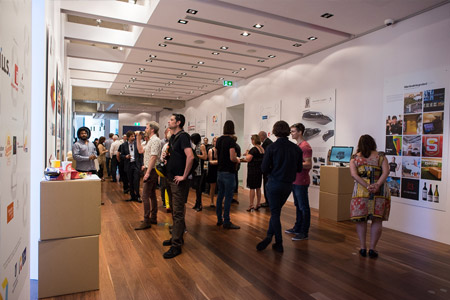 Showcasing a diverse range of exhibitions that reflect our themes: Strengthening our Democracy - Valuing our Diversity - Building our Future. Venue hire and exhibitions are managed by the Hawke Centre. More information.
Open Monday to Friday, 9am - 6pm. Closed on Public Holidays.
Bradley Forum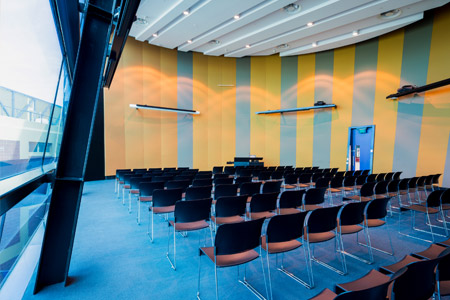 The shape of the Bradley Forum (level 5) reflects aspirational ideas about equality and democracy, and many community entities have taken advantage of its excellent presentation features.
Venue hire is managed through the Facilities Management Unit.