Student and Academic Services
The Student and Academic Services (SAS) unit is responsible for University-wide student and academic administration. Campus Central is the public face of SAS, and your first point of call for student or parent enquiries.
SAS activities include:
Coordinating student administration activities – from admission to graduation
Providing services and assistance to students through Campus Central
Managing the academic policy framework
Managing student records
Providing information and analysis on related issues
Contact Campus Central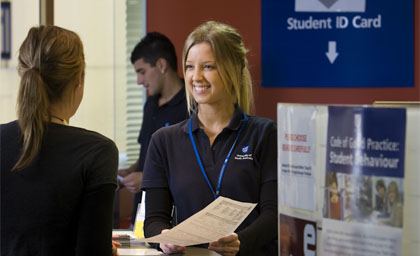 Campus Central are open 8.30am to 6.00pm weekdays.
All campus enquiries:
1300 301 703
Student admin services

Find out about our student administration services, including fees, scholarships, graduations and parchments.
Other student services

Learn about the range of services available to support your student journey, from orientation to career services.