Japan - Archipelago of the House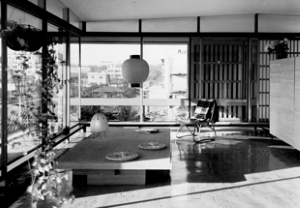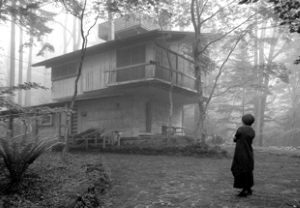 Kerry packer civic gallery exhibition

Exhibition dates: wednesday 5 september - wednesday 3 october

Gallery open Monday to Friday, 9am to 5pm and Thursdays until 7pm (closed on public holidays)
Level 3 - Hawke Building, UniSA City West Campus, 55 North Tce Adelaide
Japan – Archipelago of the House is an exhibition of contemporary Japanese architecture focused on the category of the house – at once the most iconic and the most approachable of the multi-faceted contributions that Japan has made to the discipline of architecture.
In contrast to a commonly encountered approach toward Japanese architecture that presents architectural works as perfected aesthetic creations isolated from their ordinary surroundings, this exhibition aims to situate the architecture of contemporary dwelling in Japan as embedded within its various contexts – historical, urban, environmental, and social.
The exhibition introduces the works of 58 Japanese architects over 70 works, across the following sections:
Yesterday's Houses: A set of 14 important works from twentieth-century architectural history;
Today's Houses: A series of 20 contemporary works, built since 2000 by prominent architects active today;
Houses of Tokyo: A set of 36 photographic portraits of contemporary houses in Tokyo portrayed in their urban settings, by photographer Jérémie Souteyrat
A series of video vignettes of the 20 contemporary houses, showing how these buildings are the frames and stages for daily life, completes the exhibition materials.
A collection of models at 1:50 scale, prepared by first year B.Architectural Design students at the University of Adelaide.
With original content prepared by a French curatorial team resident in or with links to Japan, the French version of the exhibition has travelled to a variety of locations in Europe since 2014, cumulatively receiving over 90,000 visitors. A new presentation of the materials was shown in Japan in 2017. The Adelaide iteration, organised by Dr Julian Worrall of the University of Adelaide, is its first appearance in English.
panel discussion: japan - archipelago of the house
tuesday 11 september 5.30pm - 8.00pm
Bradley ForUm
ACCESS PODCAST HERE
This presentation and panel discussion will give the audience the opportunity to hear first-hand from visiting curators and architects from Japan as they discuss the significance of the exhibition in an Australian context. Moderated by Dr Julian Worrall (School of Architecture and Built Environment, University of Adelaide), the panel members include:
Manuel Tardits
Daisuke Sugawara
Jun Yanagisawa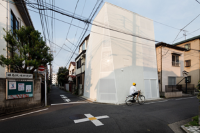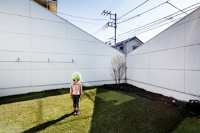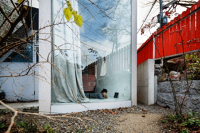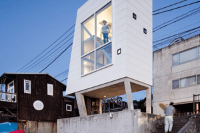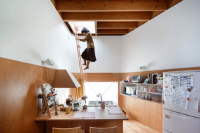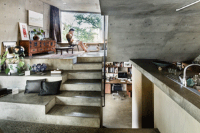 Presented by The Bob Hawke Prime Ministerial Centre, The School of Architecture and Built Environment, University of Adelaide, The Japan Foundation and Australian Institute of Architects (SA Chapter)
---
While the views presented by speakers within the Hawke Centre public program are their own and are not necessarily those of either the University of South Australia or The Hawke Centre, they are presented in the interest of open debate and discussion in the community and reflect our themes of: Strengthening our Democracy - Valuing our Diversity - and Building our Future.

The copying and reproduction of any transcripts within the Hawke Centre public program is strictly forbidden without prior arrangements.