Concepts for a Modbury Age Friendly Precinct
retrofitting australia's suburbs
for the future

Presented by
Match studio


Monday 8 october to friday 26 october
Kerry packer civic Gallery Exhibition
Exhibition dates: Monday 8 October - Friday 26 October
Gallery open Monday - Friday 9am - 5pm (Thursdays until 7pm)
Hawke Building Level 3, UniSA City West campus, 55 North Terrace, Adelaide
Australia has an ageing population. Decision-makers must therefore prioritise strategies that best incorporate the diverse voices of older people into the built environment. The effective use of public space is a key part of this conversation. While providing physical factors, such as ramps and well-maintained footpaths is important for creating an effective 'age friendly' public space, it is also important to consider the experiences and needs of the community in reshaping these environments.
Working in partnership with the City of Tea Tree Gully, aged care services provider ECH (Enabling Confidence at Home) and the Office for the Ageing, SA Health, an interdisciplinary team of Match Studio students and academics explored the application of age friendly community principles in a real-world setting.
This exhibition showcases a number of provocative design vignettes as well as examples of the co-design research activities undertaken with the community and other stakeholders to help plan an innovative age friendly precinct.
The research was conducted through Match Studio at the University of South Australia with funding and support from the Office for the Ageing, SA Health, through an Age Friendly SA Grant.
PRESENTED BY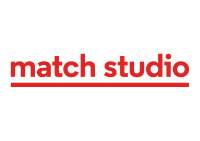 PARTNERS
Presented by The Bob Hawke Prime Ministerial Centre and Match Studio
---
While the views presented by speakers within the Hawke Centre public program are their own and are not necessarily those of either the University of South Australia or The Hawke Centre, they are presented in the interest of open debate and discussion in the community and reflect our themes of: Strengthening our Democracy - Valuing our Diversity - and Building our Future.

The copying and reproduction of any transcripts within the Hawke Centre public program is strictly forbidden without prior arrangements.