The Good, the Bad and the Outrageous of South Australian women in Parliament
Panel presentation with our women politicians



Monday 22 October

6PM - 7.30PM
Access Podcast HERE.
A panel presentation presented by The Bob Hawke Prime Ministerial Centre and BPW Adelaide, BPW Adelaide asks the question: How are SA women tracking 125 years after women gained the right to take their place in Parliament?
Facilitated by Dr Niki Vincent, SA Equal Opportunity Commissioner, hear the stories, see the statistics and gain new perspectives as we listen to cross party Members of Parliament discuss the role of women in the decision-making stakes in our State.
panel facilitator
dr niki vincent

Dr Niki Vincent is the South Australian Commissioner for Equal Opportunity.
She has statutory powers to assess and conciliate complaints of discrimination and to inform the community about their rights and responsibilities under equal opportunity laws.
Prior to this appointment, Niki held the position of CEO of the Leaders Institute of SA as well as concurrent appointments as an Adjunct Professor in the University of South Australia's Business School and as a member of the SA Remuneration Tribunal. She currently Chairs the Australian Council of Human Rights Authorities, serves on the national management committee of Play By The Rules and is a member of the Advisory Council for the Committee for Economic Development of Australia (CEDA). In addition, she is an active ambassador for Time for Kids – a respite foster care organisation.
Niki holds two University Medals (for her PhD and Honours in Psychology). She has also received an Australian Leadership Award and was an SA Finalist in the Telstra Business Woman of the Year Award. She has authored numerous academic publications.


panellists
katrine hildyard MP
LABOR MEMBER OF PARLIAMENT FOR REYNELL
Growing up in a single parent family, in the south western suburbs of Adelaide, Katrine understands the values of being part of a caring community and supporting and working with others to make a difference. She is passionate about achieving fairness and opportunity for everyone and believes that sustainable communities are strong, fair and inclusive.
During her time as Secretary of the Australian Services Union, for South Australia and the Northern Territory, Katrine engaged with employers and workers in a range of industries including community services, local government, energy, finance, airlines, information technology and the legal industry to strive for equity and a fair go in the workplace and for strong and sustainable industries for the future.
In particular, Katrine is proud to have collaboratively led ground-breaking work to strengthen the community sector and to achieve equal pay for 200,000 community workers around Australia and funding for it.
Katrine is also proud of having been the Chief Executive Officer of Together SA – a community organisation that seeks to engage the community and all stakeholders to collectively achieve solutions to complex social issues the community wants to resolve.
carolyn power MP

Liberal Member of Parliament for Elder
Led by the example of her parents who instilled in her the values of hard work, integrity and inclusion; Carolyn Power has devoted her life to positively shaping her community.
Carolyn has spent over 15 years in the not for profit sector serving and advocating for vulnerable and disadvantaged youth and knows all too well the importance of adequate support and services, and job opportunities.
As a Marion City Councillor, Carolyn was able to effectively represent and work with residents to resolve issues and achieve results, something she will continue for Elder. She has energy, integrity, and the proven ability to deliver at a local level.
Elected as the Member for Elder at the 2018 State Election, Carolyn is committed to representing the residents of Elder and being an accessible, inclusive and forward-thinking local member.
As the Assistant Minister for Domestic and Family Violence Prevention, Carolyn will work tirelessly to improve the circumstances and services for families experiencing domestic violence to ensure that all South Australian men, women and children, feel safe in their own homes.
frances bedford MP


INDEPENDENT MEMBER OF PARLIAMENT FOR FLOREY
Frances Bedford, was first elected as Member for Florey for the ALP in 1997 winning an "unwinnable" seat in the House of Assembly in the South Australia Parliament. Following two terms on the Social Development Committee. Frances was appointed Deputy Speaker and Chairman of Committees in the 53rd Parliament in May 2014. This allowed her to pursue her long held ambition of a program visiting schools unable to travel to see how Parliament works.
A resident and active Modbury community member for over 35 years, she has maintained strong personal links with local people, groups and organisations since election. Frances' interests include social justice issues – particularly access to health and education, women's issues and youth participation in community especially via sports and performing arts
Founder of the Muriel Matters Society in June 2009, Frances is now spearheading research into the Adelaide-born elocutionist who left these shores in 1905 and made a name for herself in the UK suffrage movement. The Society is actively working to organise events to promote the life and works of this little known SA woman and reaching out broadly to promote the ideas and visions, still valid today, around Muriel's philosophy of equality and access, especially in the areas of women's participation, industrial fairness, education for all, limiting alcohol and substance abuse and world peace.
Vicky welgraven

ADVOCATE FOR WOMEN'S RIGHTS
Vicky Welgraven is a proud, strong Adnyamathanha woman, from the Northern Flinders Ranges in South Australia, who has always been passionate about Aboriginal women's rights, reconciliation and education of the wider community about her culture and a strong & tireless Advocate for Family and Domestic Violence. Vicky was formerly the South Australian Representative on the National Aboriginal & Torres Strait Islander Women's Alliance (NATSIWA) Board from 2014 -2016 and during this time in this role she was instrumental in assisting in setting up the South Australian Aboriginal & Torres Strait Islander Women's Alliance (SAATSIWA). In addition she lobbied Ministers in South Australia and in Canberra to highlight the gaps in services for Aboriginal and Torres Strait Islander women in South Australia.
In July 2018, Vicky was reappointed to the "Premiers Council for Women" by Premier Steven Marshall and Michelle Lensink Minister for Human Services which she is looking forward to working with the Premier and the Minister in providing leadership and advice to the South Australian Government in respect to the needs and interest of Women in South Australia.
Vicky has been invited on a number of occasions as an Inspirational Keynote speaker at events in the Adelaide Metropolitan, Regional Areas in SA and interstate to talk about Aboriginal women's issues in particular the impact Domestic Violence is having on Aboriginal & Torres Strait Islander Women & Children, the Community and within the local community. In March 2017 she was selected as a Keynote Speaker on the topic " Talking About Domestic Violence" at the International Women's Day Luncheon at the Adelaide Convention Centre in Adelaide and at the United Nations Youth South Australia Conference as a Key Note Speaker on "Domestic Violence".
Angela Vaughan

BPW ADELAIDE PRESIDENT
Angela is the current President of BPW Adelaide and brings to this position over 30 years of experience in education, community work and a strong belief that a fair and equitable society is a win-win for all. Earlier this year Angela ran as a candidate in the state election and although not successful in this endeavour she is keen to engage more women in the political process and support women candidates at the three levels of government. Angela believes that with more women and greater diversity in the political system there is a serious chance of evolving a new type of political system that is more responsive to the complex social, economic and environmental needs of the world we live in. Apart from her work in BPW Adelaide, Angela is the South Australian convener of EMILY's List which apart from supporting women candidates in the Labor Party promotes an awareness of relevant Bills tabled in parliament which will have a direct affect on the lives of women and children.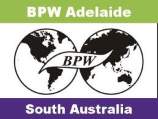 Presented by The Bob Hawke Prime Ministerial Centre and BPW Adelaide
---
While the views presented by speakers within the Hawke Centre public program are their own and are not necessarily those of either the University of South Australia or The Hawke Centre, they are presented in the interest of open debate and discussion in the community and reflect our themes of: strengthening our democracy - valuing our diversity - and building our future.
The copying and reproduction of any transcripts within the Hawke Centre public program is strictly forbidden without prior arrangements.