Future Martians
MARS ONE candidates Josh Richards and dianne mcgrath
in-conversation
with chris daniels




tuesday 18 September,

6PM - 7.15PM
ACCESS PODCAST HERE
Join Australian Mars One astronaut candidates Josh Richards and Dianne McGrath as they share how they are preparing for life on the red planet! With a one-way mission to Mars set to launch in 2031, they will discuss their diverse experience in sustainability, biohacking, team psychology, comedy and science communication to improve life on Earth while getting Mars-ready.
josh richards
Physicist, Explosives Engineer, Soldier, Comedian, Astronaut Candidate – one thing Josh Richards can never be accused of is being boring. In the last decade he's picked up booby traps with the Australian Army, slogged through mud with British Commandos, been science adviser to the richest artist in the world, and performed comedy wearing a giant koala suit to confused audiences around the world.
Josh found his true calling in 2012 when he discovered the Mars One project.
Selected from over 200,000 applicants, he's currently one of 100 astronaut candidates short-listed to leave Earth forever to colonise Mars in 2031.
MORE INFORMATION
Video: Life on Mars
Web: http://joshrichards.space/
Twitter: @Mighty_Ginge
Mars One: https://www.mars-one.com/


Dianne mcgrath
Dianne McGrath is one of 100 shortlisted astronaut candidates from around the world in the Mars One mission - an organisation seeking to establish the first permanent human settlement on Mars. Dianne is also the Director of the sustainability and business consultancy Food for Thought Consulting Australia Pty Ltd. Currently doing a PhD in Environmental Engineering at RMIT University on food waste, Dianne has completed multiple university degrees with a more recent focus on environmental management and sustainable food systems. She has also had an extensive career in the private, public and not-for-profit sectors managing teams in sales, marketing, emergency services and government organisations at local, national and global levels in her time with the Australian Energy Regulator, Department of Resources, Energy and Tourism, Australian Red Cross and GlaxoSmithKline Pharmaceuticals. She is also a director on the board of the not-for-profit organisation, The Open Food Network.
MORE INFORMATION
Web: https://www.diannemcgrath.com.au/
Twitter: @liteandportable
Mars One: https://www.mars-one.com/

professor chris daniels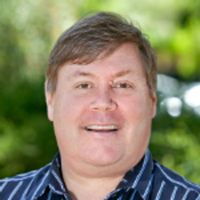 Chris Daniels is Director of Cleland Wildlife Park and Adjunct Professor of Biology in the School of Pharmacy & Medical Sciences at UniSA. He is also involved in many other environmental leadership activities focused on conserving wildlife and connecting people with nature.
Chris was educated in zoology at the University of Adelaide and the University of New England, and has held academic positions at the University of California, Flinders University and the University of Adelaide. Chris was the presiding member of the Adelaide and Mt Lofty Ranges NRM Board (2011 - 2018), Chair of the Board of Nature Play SA (2016 to 2018), and presiding member of the Council of presiding members NRM (SA) (2012-2014). Chris is currently a Governor of the World Wildlife Fund, member of the Ocean Science Council of Australia and Patron of the Friends of Woorabinda (Stirling Linear Park), the Marine Discovery Centre and the SA Junior Field Naturalists Soc among other community and science roles. In October 2016 Chris was appointed a councillor of Nature Foundation SA. Chris is also Vice Chair of the SA Parks and Wilderness Board, and in July 2018 he took over the directorship of Cleland wildlife park and is Chair of the International Koala Centre of Excellence Foundation based at Cleland.
Chris has published 9 books, a DVD and over 250 scientific and community publications. Books include Adelaide Nature of a City (2005) and Adelaide Water of a City (2010). Awards for these books include the Whitley Award, and awards from the Planning Institute of Australia, Stormwater Industry and Australian Institute of Landscape Architects. Other award winning books include The Possum-tail Tree, The Fearsome Flute players, and Guide to Urban Wildlife. He has been a member of several societies including the Royal Society of SA, ZoosSA and the SA Museum. He was on the Editorial Board of the Journal Physiological Zoology from 2003-2011. Chris has held fortnightly sessions on 891 ABC Radio 2002-2015 (and still contributes regularly), conducted field trips with ABC listeners and has run "Citizen Science" initiatives with the ABC between 2007 and 2015. Chris won the South Australian Premiers Science award for communication (2007) and the Medal for natural history from the Field Naturalists Soc SA (2010).
Presented by The Bob Hawke Prime Ministerial Centre
---
While the views presented by speakers within the Hawke Centre public program are their own and are not necessarily those of either the University of South Australia or The Hawke Centre, they are presented in the interest of open debate and discussion in the community and reflect our themes of: strengthening our democracy - valuing our diversity - and building our future.
The copying and reproduction of any transcripts within the Hawke Centre public program is strictly forbidden without prior arrangements.