Posted 09/08/2019
by:

Professor David Lloyd
Regardless of whether a change is large or small in terms of actual impact or scope, the prospect of change can cause uncertainty, speculation and worry – as everyone involved (and usually everyone who's not involved too), naturally, wants to know exactly what does this change mean for me. Against that backdrop, you could throw in the mix a local newspaper running a headline 'UniSA's biggest overhaul of its academic structure in 20 years' and going on to speculate using terms like 'completely overhaul its education program', 'radical cuts to academic units', 'potential job losses at management level'. All of which was run in the absence of any of such matters being nowhere near decided or in train.
Uncertainty gets very quickly amplified in such circumstances.
It could be tempting to think that a quick change would take away uncertainty.
But quick isn't always best.
A few weeks ago our new enterprise agreement was voted through by our staff with a clear majority and later endorsed by Fair Work in near-record time. It's now officially in place and it affords protections for the staff covered by it, protections that mean they're better off overall than they were even under the previous agreement (that's the so-called 'boot' – the raising of the benefits bar through each iteration of agreement). I like that. Staff should be and feel protected through clear processes that enshrine their work rights and the agreed practices in place for the effective operation of our business.
If we were a 'top down' university, we (management, or Management) might have conceived and incubated a plan in secret, worked it up to near-perfection in secret and popped it out, fully formed and shiny, slick with the juice of external consultants, all ready for blink-and-you'll-miss-it implementation.
But we aren't that kind of university.
Instead we've talked about our thoughts on change in public fora for over two years. We've openly worked through our thinking on what a program-focused institution really means. We've collectively and collaboratively explored the combinations of programs that could logically form the foundation of new academic units. We vigorously agreed that we want to see new investment in our core products, our academic enterprise, to enhance our standing. All this was done with the tacit understanding that necessary structural change was something which we would undertake to advance a better outcome.
As an organisation, UniSA is change ready. It's sort of our thing.
So much so that after two years, many people are now saying 'come on, let's get on with it' – adopting an understandable just-tear-the-band-aid-off mindset. There's nothing wrong with that mindset, it's not at odds with our getting stuff done approach to life here at UniSA. Of course, just getting on with it also satisfies the what does this change mean for me question.
But we aren't dealing with a band-aid. That's a somewhat disingenuous metaphor – it trivialises reality. We are dealing with people who are dealing with potential change. While speed and alacrity of implementation may be something some want, we have to consider, work and act within the provisions and protections which are enshrined in our agreement, specifically to support our people.
So what happens next?
Without wandering into a treatise on industrial instruments, it's worth just touching on one of the inclusions in our new enterprise agreement, the one which pertains to 'major workplace change'. The Enterprise25 academic transformation agenda qualifies as 'major workplace change'. On the face of it that's probably not too surprising (I refrained from typing 'well, duh!') (almost). We are talking about dismantling a structure which has been in place for twenty years and repositioning ourselves as a program focused organisation. We've crowd-sourced the clustering of programs to input to determining the composition of possible new academic units. We are contemplating the removal of two layers – four divisions and fourteen schools – and replacing them with one – seven academic units. This clearly has 'significant effects' as it potentially impacts on a great number of our staff, however minimally, even when enacted under our over-arching principle of this change having minimal impact on the maximum number of people.
If we are proposing to advance major organisational change with significant effects, our collective agreement requires that we first issue a change proposal paper. That's a formal document which has many considerations to satisfy, and rightly so. Importantly, this is not the same thing as the discussion document or the town hall meetings we have already had where we were exploring a possible change, as in this next stage we are proposing a change. The difference is subtle, but important. Once prepared, this documentation signals the beginning of advancing a change. It has to go out for formal consultation and for feedback to be received on what is proposed. This is, again, different to the over 150 items of great and constructive feedback that have been provided on the discussion document exploring change and all of which will inform the content of any change proposal prepared.
Rather, this next phase, is a key part of a defined process for major organisational change. At the close of consultation, feedback received will be taken on board and it will inform the preparation of an implementation plan paper - which formally sets out what is going to happen, how and when. That's when the questions are answered, when full clarity is attained.
Then we get on and do it, together.
That's the agreed process which we will work through. The right way, not the quick way.
To revisit the metaphor of band-aids, the anticipation of band-aid removal, is almost always worse than the actual removal. The important thing to remember is that it comes off easily enough when it's ready. Working through this process in the coming weeks and months will get us ready. We're nearly there, and we'll do it properly.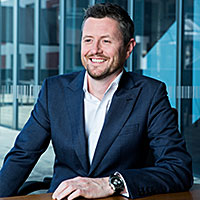 Through The Big Picture, I hope that our whole community gains a greater and current appreciation of what is going on, how it fits together and how our activities connect and reinforce each other at a whole of enterprise level.
Archive
---
Tag cloud