Posted 30/06/2018
by:

Professor David Lloyd
Sliding doors, the trousers of time, mirror universes, alternate realities…. There are so many science fiction parallels to the state of strategic quantum flux in which we find ourselves that I could geek out writing about them for several paragraphs. I'll resist that urge. The beauty about time is that it is linear. One thing happens after another after another. The difficulty with people is that we, in the main, are not linear. We operate on tangents and worry about hypotheticals and possibilities and what might come to pass if something or another happens or not. Which is understandable given that in the main, we worry about ourselves. That's why, when I was briefing the Senior Staff group at a meeting last week about our alternate possible futures – Enterprise25 or a possible merger – I reverted to type and pulled out a tried and trusted Douglas Adams quotation, from the Hitchhiker's Guide to the Galaxy: Don't Panic. Written in large, friendly letters.
UniSA's new Strategic Plan, Enterprise25 will be sent for approval to our Council in August. It's a sound plan to place Programs at the centre of our activities, to consolidate structurally around Precincts, to invest in People and culture, all the while taking our research and engagement activities to even greater heights. It's a good plan, long incubated – and one which we are well geared to enact together. Even though we are ready to go with it, until we fully explore the recent merger opportunity, we will hold fire on enacting anything. Our merger exploration discussions with the University of Adelaide have just kicked off, the consultation stages are being planned and will be open from August, in the next week or so I will hold some open conversations in Town Hall style – to take your views, to tell you what I know and what I don't – and to reinforce my Douglas Adams message. This is a unique opportunity to potentially create something new, which is more than the sum of the best parts from each organisation. It's worth careful consideration.
I'm writing this in Singapore, ahead of graduations this afternoon and where I hosted an alumni event last night – the 10th anniversary of our formal chapter here. It was a good event, made more so through the participation of a group of current students from UniSA Business School – who arrived in Singapore as part of a New Colombo Plan study tour. I spent a good deal of the evening talking to both the Alumni and to the current students about what they thought about the prospect of merger. Not one person suggested we shouldn't explore it – universally they felt it could be good for our institution and for our state – and as such deserved to be looked at.
No decision has been made to merge – we are exploring the merit. That exploration will inform a Council decision – one way or another. That decision point is scheduled for December of this year. It's at that point that the strategy wavefunction will collapse to certainty (google Schrodinger's Cat). Once a decision is made, we will either be enacting a merger or we will be enacting Enterprise25. Nobody knows what the former entails, that's the point of the exploratory phase and whatever process would then flow from a positive decision. The latter is all ready and waiting. Either future is full of possibility for UniSA to do more, to build on our achievements, our outstanding institutional culture and our steadfast commitment to equity and excellence in equal measure. I think this readiness is emblematic of our culture. The fact that we are geared for either eventuality says a lot about our organisation. We don't panic. We get stuff done. I look forward to kicking off the conversation in the coming weeks.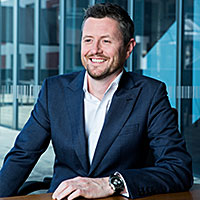 Through The Big Picture, I hope that our whole community gains a greater and current appreciation of what is going on, how it fits together and how our activities connect and reinforce each other at a whole of enterprise level.
Archive
---
Tag cloud