Posted 06/07/2017
by:

Professor David Lloyd
Family Feud (or Family Fortunes as it was known in my neck of the woods) was one of my favourite shows when I was growing up. The battle to be the first to the buzzer to win the right to answer the questions, the occasional unintentional-wholly-inappropriate-but-hilarious responses to seemingly innocent questions, the play-at-home guessing what would be the top score… It made for good TV and I really liked the noise the big 'X' made when it appeared on screen – immortalised by Les Dennis in an episode of Extras years later.
Why am I sharing this? Well, we asked all of our people what they thought of UniSA's organisational culture and our survey results are now in. (For the statistically inclined, our 2321 respondents represents a 76% participation rate of all continuing and fixed-term staff. For the less statistically inclined, that's not too shabby.)
And our survey doesn't say ehh-uhh.
Those who got the Family Feud intro will have made the appropriate noise in their heads. To the others, my apologies.
Our survey says that we have developed our culture remarkably over the past three years - since our last deep dive in 2014. We have improved significantly in 11 of the 12 key areas assessed by the Denison survey tool, and held steady in the 12th - core values - an area for us to focus on in the coming months and years. The survey says that ours is an organisation in which employees are highly engaged. That they are energised around customer focus and team orientation. It illustrates an increased sense of empowerment; people are developing capabilities and making change happen. It says that ours is an organisation where we have a long term strategy which is appreciated and understood; where we learn continually as an organisation to adapt and improve as we deliver; and where we communicate well with one another. And that we feel involved in the successes of our university.
There are of course areas for improvement - we need to continue to work on accountability- and to call out the behaviours we do not want to see modelled in our workplace. That's a job for all of us. Together we shape and drive our collective culture. That culture will sustain us in good times and in bad and I believe it is to be celebrated. The sense of pride I feel from the privileged position of leading this amazing organisation is not experienced by me in isolation. Pride in the success and achievement of our university is evident throughout the survey data and the free text commentary.
Of course, this is just a helicopter view of the data, freshly presented to the SMG for the first time this week. The HR team will be working hard in the coming weeks and months to visit local areas and to work through the survey data in detail and we will continue to build on our magnificent momentum as we enter our next stage of strategic planning. The first cab off that particular rank will be a whole-of-institution conversation around the mission, vision and values of a university of enterprise. We'll do that when the weather starts to warm up again. We'll link that to our past Unijam data and our cultural barometer to chart a course for the coming years that builds on everything we have achieved together under Crossing the Horizon. And we will take the university to even greater heights.
I've no doubt we will succeed. The survey says that our foundations are rock solid. I've no doubt that we will be first to the buzzer each and every time. (I don't know who's on the opposing family team though – let's just assume it's everybody else in the sector).
So thank you for your talents and your tenacity, your efforts and your successes. UniSA is far more than the sum of its parts - thanks to you, its staff, your engagement, your confidence, your belief in one another and your willingness to achieve.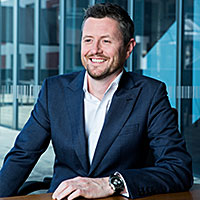 Through The Big Picture, I hope that our whole community gains a greater and current appreciation of what is going on, how it fits together and how our activities connect and reinforce each other at a whole of enterprise level.
Archive
---
Tag cloud