Posted 23/01/2017
by:

Professor David Lloyd
Welcome to 2017! This month marks the beginning of my fifth year as VC of UniSA and work really took off this past week with the Tour Down Under – a perennial highpoint and a great way to start the year. I'd originally intended to pen a 'welcome back' blog for the first Big Picture instalment of 2017 – but then decided that instead I would share the brief address I gave to those present at our Penny's Hill TDU event on Saturday. I think it sets the tone… And we're off!
----
Delivered Sat 21st Jan 2017
Hello everyone and welcome to what is one of the unparalleled highlights of the Adelaide social calendar, the annual University of South Australia Tour Down Under Penny's Hill luncheon. It's truly wonderful to have so many friends of UniSA gathered in one place – I know we will all have a fabulous afternoon.
This is my fifth (fifth – can you believe that) Penny's Hill event as vice chancellor of UniSA – and I guess that the nature of that particular milestone must precipitate some thought and reflection.
Back in 2013 on my first Penny's Hill, I stood here, in the same shirt (we work to a very tight budget in UniSA, you only get one and God help you if your waistline fluctuates) and knew almost nobody. I'd been in Australia for a total of three weeks and had been roasted alive for 20 of the 21 preceding days. This function served as baptism of fire, my introduction to the wider UniSA community and to its ongoing love affair with small men on fast bicycles. It served as the inspiration for how I communicated where we were in the national pecking order, how we were bunched up in the university peloton and had to work our way forwards for the breakaway
So much has changed in the intervening years, yet we find ourselves here again, worshiping at the altar of tight fitting blue lycra. Looking back, from 2017, UniSA has moved up significantly – in confidence, in maturity, in ranking, in achievement. We have earned a reputation as Australia's University of Enterprise – these are not simply words on the page of an action plan. We have built a culture around being and working as one team – of working for, not just in, the university.
And others have taken notice. As well they should. Ours is the institution that in the last year knocked its ERA research performance right out of the ballpark, catapulting into top 8 nationally, took home not only the inaugural Clunies Ross innovation award but also the inaugural Prime Minister's Innovation prize, won two of four national Knowledge Commercialisation Awards, and picked up an Australian award for teaching excellence. All this achieved while having a year-long 25th birthday party.
Over the last four years, wherever necessary, we have grasped nettles, we learned from mistakes, drew inspiration from and celebrated our successes and have changed the way we think and do business. I believe we have differentiated ourselves on the national and international stage. Four years ago, we projected that at this juncture we would have taken on debt to service our ambition – that has not come to pass. Our performance year on year since 2013 has enabled us to fund transformational growth both in physical and human infrastructure from our own resources. Our investments and activities are physically changing the skyline of metropolitan Adelaide and the fabric of South Australian communities from Ernabella to Ceduna to Whyalla and Mount Gambier. Our graduate employment is the best in this State, our graduates are in demand for their skills and consequently our programs are in demand, with the highest first preferences among tertiary education applicants in the State.
That's all good. But what next? Well, 2017 will see us move into online education in a big way – not supplanting what we offer face to face, but opening new market channels for UniSA Online nationally – giving more people the opportunity to study with Australia's University of Enterprise on their terms, at their pace, to meet their individual career goals. We will be working with our partners to further our goals in clinical education and expanding our offerings to support the growth and sustainability of the Defence sector in SA. The Future Industries Institute Accelerator program will drive innovation and partnership with end users, while the Centre for Business Growth's intensive program will underpin scaling in small and medium enterprises across South Australia.
And all the while we will be refining what we do, improving how we do it, working to enhance our reputation as a university which can be pro-commercial, student centric and committed to excellence and equity in equal measure.
Now heading into my fifth year at the helm of this particular enterprise, I remain optimistic, perhaps more so now than at any time in the recent past. It was Helen Keller who said that 'optimism is the faith that leads to achievement. Nothing can be done without hope and confidence.' I strongly agree with this sentiment. To this I would add good planning.
Planning, strategy and consistency around delivery have stood UniSA in great stead in the last number of years. We are blessed with an amazing cohort of dedicated academic and professional staff who deliver day in, day out, above and beyond the call of duty, with commitment that is second to none. They are our strongest asset and we will never forget this. 2017 will see us enter a new cycle of planning – building on our successes and positioning ourselves for an enterprising future. You, our friends will play a major role in that future – a bright and optimistic future that we will shape together.
The best is yet to come.
For now, thank you for joining us here today, enjoy the race and get ready for a great year ahead for the University of South Australia.
----
When we tee'd this up for posting, little did we know that Team UniSA would go on top of the leader board for the STDU 2017. We've sent our heartfelt congratulations to all our riders on an amazing outcome - and for setting us up with a great start to the year. We've often talked about being the challenger, the underdog - goes to show what can be achieved with team effort. Bodes well.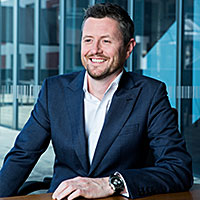 Through The Big Picture, I hope that our whole community gains a greater and current appreciation of what is going on, how it fits together and how our activities connect and reinforce each other at a whole of enterprise level.
Archive
---
Tag cloud