Posted 18/08/2015
by:

Professor David Lloyd
Another plane journey, another blog. I'm on a flight to Singapore, where a flurry of activity including a State dinner with President Tan and the announcement of a strategic partnership with Embry Riddle Aeronautical University await me. Sunday was open day. Or Open Day to give it its official capitalisation. More on that later. Last week was a pretty good week, all in all. In fact, as spring is slowly sprung and we banish the hounds of winter to their boarding kennels for a while, I think it's fair to say that we are (still) going strong. Midyear enrolments are looking good. Major initiatives such as the Future Industries Institute are progressing apace. The day to day successes of UniSA now flow with a vibrancy which is almost palpable. I sense it through the unsolicited and unbidden comments and observations made by those from outside the institution. I got one in the airport this morning at 7:30am - an observation made by an employer and parent about the great qualities of our students and our staff. A sense of can-do possibility is in the air and a sense that we are being sought out as partners of choice, as people to do business with. It's good. Ha! On cue, the plane has just hit some pretty gnarly turbulence. Perhaps a metaphor to stop crowing and that not everything is plain sailing (how's that for a mix) (could have been worse, I was nearly going to type plane sailing). With seatbelt on, I'll wait for the rough patch to pass. They always do.
Open Day followed hot on the heels of graduations - held last week with around 1000 students crossing the stage this time around, many displaying gravity-defying feats of locomotion as they pushed the very limits of footwear and its functionality. We were very privileged to add national treasure Robyn Williams to our cohort of honorary doctors, while emeritus professorships and fellowships of the university were duly and happily bestowed alongside undergraduate and postgraduate qualifications over two days. It involves a lot of clapping. But justifiably so. It is, after all, a celebration. An occasion wherein we recognise achievements. One very nice touch happens early on in the ceremony - the Chancellor invites the graduands to stand up and give a 'clap and a cheer' to their loved ones in the auditorium. It's a special recognition of the efforts that go on behind the scenes in thousands of UniSA families, where support is given freely and without any expectation of return so that our students can succeed in their ambition. The seemingly spontaneous, but in reality carefully choreographed, applause always goes down well.
It gets me thinking though. About all the other support which is given so freely to us. Support which makes these big events seem effortless, but belies the swan-like reality that while on the surface, all is uber-cool, just below the waterline there is some furious paddling going on. The Herculean efforts put in by SAS's graduation team to manifest the ceremony itself. The army of volunteers in blue t-shirts rallying the attendees in the doors and then bopping them out along to the exit anthem. The deliverers of occasional addresses (Rob Chapman spoke wonderfully and passionately, almost off the cuff, on leadership and vision and commitment to success).

As the seatbelt light extinguishes and we hit some clean air, reflecting on the past week, I know it doesn't stop at graduations. Just look at the team effort involved in getting Open Day together. Building and staffing the stands. Advising and welcoming thousands of visitors to our campuses. Shuttling bus loads about the place - didn't the flags on North Terrace look good? CMK take a bow. Guiding tours. Showcasing programs in jam-packed lecture sessions. The new student lounge at City West which was finished less than 12 hours before Open Day started. It's absolutely magnificent. FMU take a bow. The 'Big Brain' (Bob calls it the 'mega brain' but 'Bob's Big Brain' works better for me) that materialised on the lawn outside Brookman Hall at City East. Great performances and very importantly, fun, at both venues. Big and little touches manifested throughout the university that speak to who we are and engage those interested in learning more about what we have to offer. All of this realised by volunteers galore. Staff and students in their hundreds. Take a bow. It made me extraordinarily proud to walk through City West and City East on a Sunday morning - to be able to chat with so many staff and students who were all giving up their time to make a difference to UniSA, the university we share.

And the sun came out as well, heralding the coming of spring, renewal and new possibilities. What's next?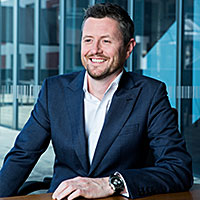 Through The Big Picture, I hope that our whole community gains a greater and current appreciation of what is going on, how it fits together and how our activities connect and reinforce each other at a whole of enterprise level.
Archive
---
Tag cloud