Posted 03/11/2015
by:

Professor David Lloyd
I now have an almost Pavlovian response on long haul flights. Unfortunately it has nothing to do with fluffy meringue. After I sort out my inbox and have a bite to eat, I find myself writing another 'Big Picture' blog entry. This one might just write itself. Last week alone was filled with sufficient highlights to outshine almost everything else that's gone on since I last penned one of these entries.
On Tuesday afternoon we had the University Staff Service Awards for 25 and 40 years' service. That isn't a typo. 25 and 40 years' service. The shorter of those began in the before the year I finished high school and the longer, well, let's just use the words terry towelling. It was a wonderful event, recognising the contributions that dedicated staff have made to making the university the place it is today. The wealth of corporate knowledge assembled in the Bradley Forum was formidable and the happiness that comes from being recognised for your commitment to a job well done was palpable and simply wonderful to enjoy.
On Friday evening I was asked to attend the 2nd annual gathering of our Deadly Alumni chapter. We had a great night. You may know that I now deliver my Acknowledgement of Country in Kaurna. My nerves were slightly wracked on Friday though as Trevor Ritchie, my language teacher, delivered the Welcome just ahead of me. The Irish accent lets me get away with a little fluffing of pronunciation here and there, but I did get a thumbs up from Trevor at the end. We had a chance to acknowledge Professor Peter Buckskin's nomination as a finalist in the South Australian leg of the Australian of the Year and, very importantly, I was able to talk openly and directly about our vision for Aboriginal and Torres Strait Islander education and research in UniSA into the future as we implement the recommendations arising from the external review of the David Unaipon College of Indigenous Education and Research. That future is bright and immediate and I have every hope that in time we will recapture our rightful place as leaders in this domain nationally – that's where we should be. The Deadly Alumni will play a major role in that too. Justin Mohamed, CEO of Reconciliation Australia gave a great speech, almost as good as that delivered by his wife Janine, who is an alumna of UniSA and is the CEO of the Congress of Aboriginal and Torres Strait Islander Nurses and Midwives. I also got to highlight the little-known fact that the word 'Deadly' in the connotation used for the Deadly Alumni has exactly the same connotation in colloquial Irish English as it does in Aboriginal Australian English. The evening had a deadly buzz about it.
Then on Saturday night, Hallowe'en, we hosted our inaugural Alumni Awards dinner. This was the first black tie dinner we've had under my stewardship. Over two hundred alumni, staff, students, friends and guests of the University of South Australia descended on Brookman Hall on a glorious near-summer's evening. It's no secret that our Chancellor, Ian Gould, is rather fond of Brookman Hall as a venue. Even he was lost for words when he saw how the Advancement Services and Corporate Events teams had outdone themselves. Four long tables of nearly 60 people a table lent a near Harry Potter-esque feel to the hall; the room dressing was magnificent, the AV and light system flawless. The bubbles flowed, and conversation grew from a murmur to a roar as old acquaintances were renewed and new friends were made. Congratulations were everywhere. People commended one another on their styling for the evening, the sharpness of their suits, the elegance of their dresses. They commended the university for taking the initiative and the winners for their achievements. The four inaugural Alumni Award winners on the night were Poh Ling Yeow, Tom Calma, Rachael Sporn and Rob Chapman. You can learn a little more about them on the Alumni Awards website. Each delivered a wonderful acceptance speech and the audience was treated to a glimpse of how the University – whether as UniSA or as an antecedent institution pre-1991 – had helped shape and enable their stellar success in their chosen careers. I couldn't help myself in my speech, I made direct reference to the old (Irish) pagan festival of Samhain, which we now recognise as Halloween. The celebration of the end of harvest. Which is exactly what we were doing. And we were dressed up too. Celebrating the success of our crop in the wider world. With almost 190,000 seeds sown in our global alumni, I think we will be busy celebrating for many, many years to come.
Even the oldest of traditions has to start somewhere.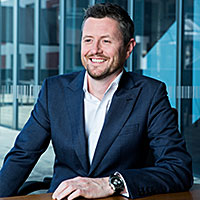 Through The Big Picture, I hope that our whole community gains a greater and current appreciation of what is going on, how it fits together and how our activities connect and reinforce each other at a whole of enterprise level.
Archive
---
Tag cloud