Posted 16/06/2014
by:

Professor David Lloyd
There, and back again….
It's now been a month since the budget. And it's been a busy four weeks. I made my views on the budget and what it means for students fairly clear in my last posting, and with a certain degree of oscillation (vacillation?) many other VCs have said pretty much the same in various fora. But not all! The reality is we are still waiting to see what exactly will happen with the CGS bands, what movement there might be around the interest rates and loan repayment thresholds – the latter are likely the only two 'gives' we might reasonably expect as this part of the budget makes its way into legislation. It's less likely that the net 20% reduction in federal contribution towards higher education will be in any way reversed. (Sometimes it's good to write sentences like that on the off chance that you will be pleasantly proven wrong later).
So – what else has been going on? Well, I set off around the world – flying first from Sydney to LA for a week in California, before hopping from there to London and the UK for another 5 days, before zipping back home to Adelaide. A very compressed trip. But very useful. California, as ever, is abuzz with creativity and innovation. My primary motivation was to visit a number of reference science outreach centres in LA, San Francisco and Silicon Valley – on reconnaissance for the creation of SciCEd – our own STEM outreach facility, now in design and scheduled for embodiment on North Terrace on the ground flooor of the new Health Innovation Building. I have to say that the breadth of ideas and novelty in how science and technology are being communicated to the wider public have provided great input to our creative process – and a lot of 'what not to do' came across as well. Also in the US I was able to visit and hopefully kick start some collaborations and exchanges with NASA Ames laboratories and UC Davis in Sacramento. So time well spent – although transcontinental jetlagged post-budgetary commenting can be tricky at times.
London was the second leg – and also proved an extremely good visit. The UK Science Museum is phenomenal and has to be the standout benchmark for what can be achieved in this domain. My favourite exhibit was a large metal pole, which had a yellow & black warning sign displayed in front of it. The sign surrounded the pole (like a doughnut) and on it was written 'Warning – Do Not Touch'. So, of course, I touched it to see what would happen. Nothing. Then I stood back and watched a stream of people come up, read the sign as I had, and proceed to touch the pole. Nothing…. Nothing…. Nothing…. ZAP! On about the eighth person, the unfortunate toucher received an electric shock and the installation made a loud 'bang' noise. Everyone jumped out of their skin. The afflicted ignorer of warning signs turned bright red and then everyone had a huge laugh having had a huge fright. Of course the installation is simply there to mess with your mind – and there was indeed a smaller educational sign that clearly explained what would happen if you chose to ignore the warning – a sort of 'I told you so'. But it provides a really interesting study in human behaviour. Particularly the subsequent 5 minutes, when the witnesses to the first shock all hung around to see it happen to the next random poor unfortunate….
Science fun aside, the UK visit also facilitated a major alumni event (with graduates even flying into London from across Europe) and marking the first official engagement of the new High Commissioner – Alexander Downer – himself an honorary doctor of UniSA, hosted in the Downer Room of Australia House. It was absolutely wonderful to meet recent graduates both recent and from our antecedent institution and to share in their stories and recollections of our university – and why it means so much to them. London afforded time to make some strategic connections, deepening our ties with UCL (University College London) and exploring new avenues of how better to work together for the future. We also got to visit Emirates Stadium, the home of Arsenal Football Club, to discuss the Arsenal in the Community program, and we hope to have a more formal announcement in due course ….
The trip was personally very special for me as I was privileged to award an honorary doctorate of the university to one of my heroes – Sir Terry Pratchett. Terry was diagnosed with a rare form of Alzheimer's Disease back in 2007 and while we had originally planned to host him at a graduation ceremony in Adelaide, it became clear that such a long-haul trip was not going to work out. And so I brought the degree to him. We shot some great footage which will air at the August graduations. Terry was in fantastic form and loved both the ceremony and our presentation to him of what we can fairly safely say is the world's only honorary doctoral bonnet adorned with corks on strings.
Back home, things continued apace. We conferred another honorary doctorate last week, to the wholly wonderful Dame Jane Goodall, at a special ceremony in Adelaide Zoo. Jane was magnificent and her sense of humour shone through as brightly as her intellect and commitment to conservation and saving the planet for future generations.
There is, as ever a lot going on. ERA data crunching is in full swing. Angel Lopez and his team in the CCB were recognised as the premier NHMRC awardees of the past year – theirs was the number 1 ranked project in the country. Mid-year intake indicators are strong and we are moving into the second half of our transition year with Enterprise Support Plans coming along well. Interesting developments are afoot in the heath space locally. No rest for the wicked. Or the nimble.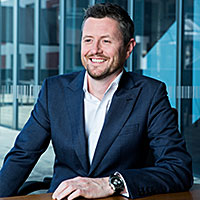 Through The Big Picture, I hope that our whole community gains a greater and current appreciation of what is going on, how it fits together and how our activities connect and reinforce each other at a whole of enterprise level.
Archive
---
Tag cloud