Posted 02/05/2014
by:

Professor David Lloyd
Since my last posting we've enjoyed back to back long weekends, but that hasn't impacted on the momentum of UniSA or indeed the external drivers of the sector. What a couple of weeks it has been. We've had the release of the Kemp Norton review of the demand driven system, confirmation of our standing among the very best of the world's young universities in the Times Higher Education top 100 under 50 rankings (we're number 49 in the world in THE, complementing our ranking in the QS top 50 under 50 - a great achievement for any institution, not least the youngest Australian institution to feature :)
We've had the soft opening of the Jeffrey Smart building and within two days of doing that it was clear that our students are delighted with the new facility - city west is abuzz. We kicked off detailed planning for the new health precinct building on north terrace with a truly outstanding design team and in between all of those found time to launch our university's first reconciliation action plan - the first uni in SA to do so.
Oh, and the commission of audit report emerged yesterday.
Interesting times indeed.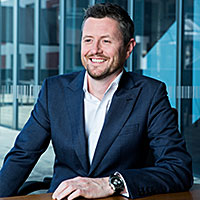 Through The Big Picture, I hope that our whole community gains a greater and current appreciation of what is going on, how it fits together and how our activities connect and reinforce each other at a whole of enterprise level.
Archive
---
Tag cloud