Posted 02/05/2014
by:

Professor David Lloyd
The Kemp Norton review of the demand driven system makes interesting and sometimes intriguing reading. It presents a fairly pragmatic proposed solution for a seemingly insoluble conundrum. How do you sustain a government funded demand driven system? Their answer is to shift the bulk of the cost base to the end user, the student, expand the system for unlimited participation and allow the market to equilibrate over time. (Re)Payment of the cost would be through an expanded loan system, deferred until such point as the graduate earns income above a specific threshold in future employment. In short the end user pays and is supported to do so by a government contribution and a loan scheme. Isn't that strangely familiar?
Except in this envisaged future there are no limits to participation. 'Load' as we know it is no longer capped, sorry, managed. In fact, it is potentially expanded to support foundation, enabling and sub-bachelor places. And also to private providers of TEQSA approved programs and qualifications. The net projected result should these things come to pass - increased competition in the tertiary sector.
In theory this should empower the end user - the student - providing the means for more discerning choice linked to outcomes and value for money. We shall see. The elephant in the long grass is the prospect of fee deregulation. One might think that could lead to market force pricing among the universities and private providers, with better value offerings attracting increased market share. But that hasn't been the case in the deregulation of fees in the UK - there prices typically rose to meet the price ceiling.
So what does all this mean for us?
- we have to provide students with exceptional outcome-linked offerings at affordable prices
- we have to ensure we continue to support pathways and access and participation for all students through provision of scholarships and stipends
- we simply have to differentiate ourselves from the pack
Thankfully these are things we knew well in advance of the Kemp Norton report and our transition year activities towards embedding our Crossing the Horizon goals to our day to day operation of our university of enterprise will stand us in great stead against this ever changing external backdrop.
Let's see what the next two weeks bring!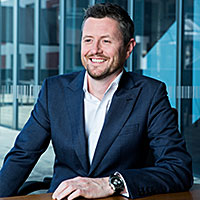 Through The Big Picture, I hope that our whole community gains a greater and current appreciation of what is going on, how it fits together and how our activities connect and reinforce each other at a whole of enterprise level.
Archive
---
Tag cloud