Posted 03/11/2014
by:

Professor David Lloyd
I can't count the number of times I've sat down at the desk, determined to write up a piece for this blog, only to find myself pulled in another direction, into a meeting or dealing with something or other that has conspired to stop me writing. I was beginning to think I was prevaricating – putting off a blog session for some unknown subconscious reason. But, on thinking about it – I was simply busy.
It's a trap we all fall into – rushing around from activity to activity – without pause for decent thought. It seems to be an end of year phenomenon. I realised it was happening to me when I was offshore. I was actually supposed to be on leave, but other matters were pressing (dental tenders and the like) and my attention was divided between the kids chasing around a 5000 year old megalithic monument we were visiting and my iPhone, where I was trying to wordsmith the aforementioned tender at a remove of 16,500 km. A text message pinged up to tell me that we had broken into the world's top 300 universities in the Times Higher Education world rankings. I think I made a comment to Annie – 'we're in the top 300' and then was back into the tender documentation. And we got it all polished up and sent in on time and the team that worked so hard on it were told, deservedly, that they had done a great job….
And time passed. As it tends to do. And things like the James Morrison Academy of Music @ UniSA in Mount Gambier are progressed, or the appointment of the world's most exciting architectural firm (Snøhetta) to their first Australian commission (our Great Hall), or taking a stand in the Senate courtyard at Parliament House, pressing for sensible, student-centred amendments to be made to the higher education and research reform bill in Canberra, or learning that it would be good if I were to 'learn to speak s-l-o-w-l-y' as part of my 360 results, or facing near-certain death in the course of participating in the Great Race around Adelaide - all these things and so much more arrive and get dealt with and are part of the busy business of the university.
In the middle of all this, just yesterday, I got sent a card in the post. A little note from a company we deal with, congratulating us on our position in the new world rankings. Which made me stop. And smell the roses. They're rather good. Well done UniSA.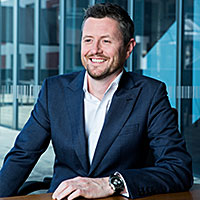 Through The Big Picture, I hope that our whole community gains a greater and current appreciation of what is going on, how it fits together and how our activities connect and reinforce each other at a whole of enterprise level.
Archive
---
Tag cloud