Beyond graduation - UniSA stars shine
October 27 2018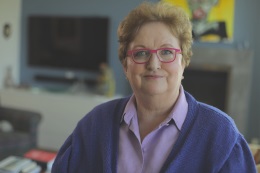 Former politician and Ambassador to Italy, now prominent media commentator, Amanda Vanstone, and Singapore business entrepreneur, James Tan will be among the University of South Australia alumni acknowledged at its Annual Alumni Awards tonight at Pridham Hall, City West campus.
A key event in the UniSA calendar, the awards showcase and acknowledge the outstanding global contribution of UniSA's alumni community now more than 215,000 strong.
Awards will also be presented on the night to renowned virologist, Dr Kirsten St George; and respected podiatrist, academic and leader in Aboriginal health, Dr James Charles, in recognition of their inspiring careers and contribution.
ears after retiring from Parliament, former South Australian Senator, Amanda Vanstone, continues to make an impact not only in the media, but with prominent positions on the Board of the Port Adelaide Football Club, DrinkWise Australia, Chair of Vision 20/20 Australia, and as the Federation Chair and Independent Director of the Australian Royal Flying Doctor Service.
Vanstone says her family environment was a huge encouragement for her to pursue tertiary education and complete her Graduate Diploma in Legal Practice (GDLP) at the South Australian Institute of Technology, a UniSA antecedent.
"I think growing up in a household with a mother, two sisters and a brother, means the females were in the majority, I also went to an all-female school, so I didn't see men making decisions, and that means you grow up thinking you will one day make them," Vanstone says.
"My advice to any young person who wants to go into politics is to get a decent education – go to one of South Australia's great universities – like the University of South Australia – and once you have graduated then get yourself a real job and some experience.
"Learn about life and about people because that is what politics is about."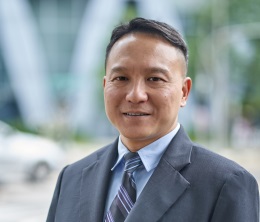 UniSA Bachelor of Business Administration, James Tan, is the Founding and Managing Partner of Quest Ventures recognised as one of Singapore's largest early stage technology investors in artificial intelligence, e-commerce and marketplaces, entertainment, finance, food, insurance, logistics, media, property,sports and the Islamic digital economy.
Building the company from the ground up, it now has offices in China and Singapore and has supported more than 30 companies across Asia. He says he is still draws upon the knowledge and skills he learned at UniSA as a guide and inspiration in his everyday working life.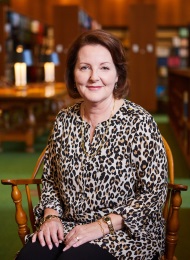 Chief of Viral Diseases at the Wadsworth Center New York State Department of Health, Dr Kirsten St George grew up in Adelaide and earned a Master of Applied Science in Medical Technology from UniSA before moving to the United Sates and pursuing a stellar career in public health focussed on virology.
She was awarded the 2017 Diagnostic Virology award, an international honour voted on by global experts in the field, in recognition of her career achievements.
Kaurna man, Dr James Charles didn't get a great start in education. Still only semi-literate at 27 years old, when he decided to go 'back to school', it was a sprint to excellence, starting with a Bachelor of Podiatry and then a Master's from UniSA and a great passion for making a difference to Aboriginal health.
Today, Dr Charles has a PhD and is an inspiration for Aboriginal people not only for his personal example of achievement, but also in the fantastic work he is doing to research and teach in his field.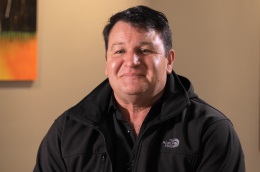 In 2008 he was the inaugural Chair of the Indigenous Allied Health Network and in 2017 he was named national NAIDOC Scholar of the Year.
Congratulating the 2018 winners, UniSA Vice Chancellor Professor David Lloyd says he is always proud to see how UniSA graduates have used their education to transform their own lives and improve the world around them.
"While every story is different, I always notice a common thread – gratitude for the opportunities presented to them and a passion to contribute to society," Prof Lloyd says.
"What I see in the stories of our inspiring alumni is a spirit of enterprise – hard work, curiosity, self-belief, dedication to service and action, and an ambition to be the best they can be.
"We're proud of the support and education we provide our students when they are with us, and even prouder of what they do with that education when they leave."
For more insight into the event and each of the Alumni Award winners for 2018 visit the website here.
Media contact: Michèle Nardelli mobile 0418 823 673 email michele.nardelli@unisa.edu.au