Australian business must call 'me too' when it comes to sexual harassment training
April 06 2018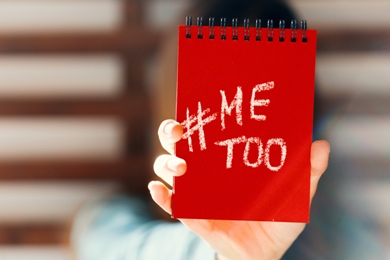 Researchers are calling for Australian organisations to commit additional resources to sexual harassment training following a study that shows businesses are significantly underemphasising this in the workplace.
According to new research from the University of South Australia, the University of New South Wales and Columbia University, sexual harassment training in Australia is not being resourced well enough to deliver positive change.
"In Australia, one in four women, and one in six men, have experienced sexual harassment at work in the past five years, with similar rates reported in the United States," UniSA's Professor Carol Kulik says.
"It's an increasingly prominent issue, especially following global reactions to the #metoo movement, yet Australian organisations are not adequately resourcing sexual harassment training, which is the primary mechanism used to address this important issue."
As one of the first large-scale, cross-national surveys of sexual harassment training, this study examined the prevalence of sexual harassment training in Australia and the United States.
It assessed the responses of 1004 organisations in Australia and 321 organisations in the United States and found that only 58 per cent of Australian organisations were delivering sexual harassment training, compared with 91 per cent of their American counterparts.
"Practitioners in the US dedicate more resources to sexual harassment training which increases their ability to deliver effective best-practice training," Prof Kulik says.
"It's certainly a challenge— HR professionals and departments in Australia want to offer best-practice sexual harassment training but are constrained by a lack of resources.
"Until business and industry address sexual harassment education authentically and with the right resources, workplaces cannot expect to show much positive change."
Prof Kulik says that an integrated, best-practice approach to sexual harassment training is essential if Australian businesses are to encourage cultural change in the workplace.
"Everyone needs to be trained about sexual harassment: managers, so they know what to do if they encounter a sexual harassment issue; peers, so they can call out the behaviour if they see it; and potential victims, so they know what to do if it happens to them," Prof Kulik says.
"Plus, it's important to pitch the training at the right level, so that tailored information is delivered specifically for people's roles, their knowledge base and learning preferences.
"It's also important to consider what happens after the training session. After the delivery of core training, memory aids and refresher modules can keep this content top-of-mind and relevant in the everyday workplace."
She says that to close the US-Australia gap uncovered in the research, senior management must also take an active and visible role in backing sexual harassment training.
"Senior managers must be seen to communicate the importance of sexual harassment training to employees," Prof Kulik says.
"Only when training is visibly supported and adequately resourced, will Australian organisations be able to create the right environment for positive behaviour change."
………………………………………………………………………………………………………………………
Contact for interview: Professor Carol Kulik office (08) 8302 7378 email Carol.Kulik@unisa.edu.au
Media contact: Annabel Mansfield office (08) 8302 0351 mobile: 0417 717 504 email: Annabel.Mansfield@unisa.edu.au
…………………………………………………………………………………………………………………………