Vice Chancellor and President, Professor David Lloyd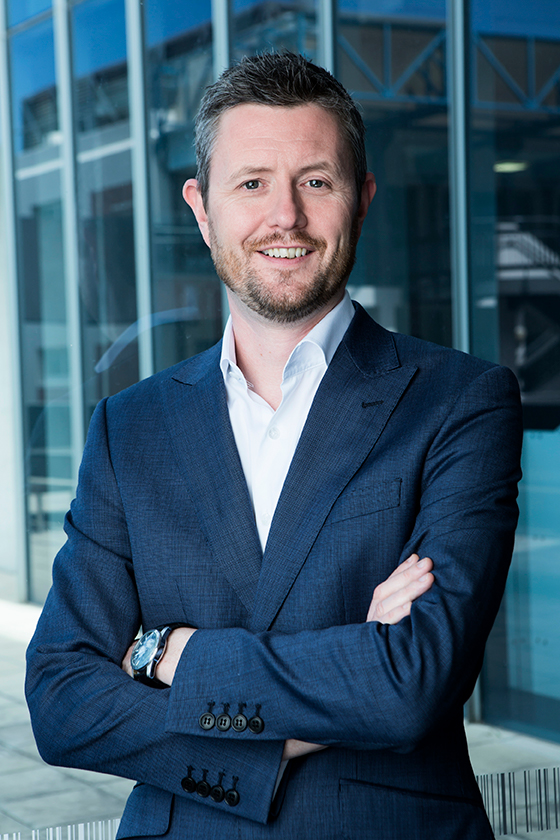 David Lloyd is Vice Chancellor and President of the University of South Australia. A Dublin-born and educated chemist who specialises in computer-aided drug design, Professor Lloyd has re-focused institutional culture to position UniSA as Australia's university of enterprise and to shape its activities to better meet the challenges of the 21st century.
Professor Lloyd was a member of the South Australia Economic Development Board (EDB) from 2014 to 2018. A past Chair of the Australian Technology Network group of technology-focused universities, he now sits on the board of Universities Australia, the peak body representing the university sector where he is the lead vice-chancellor for research & innovation. He was also appointed to the Australian Research Council's (ARC) Advisory Council to provide advice to the ARC on key research policy issues, to lend independent strategic guidance and experience that will strengthen the ARC's ability to support research and innovation in Australia. His latest appointment is as chair of the Committee for Adelaide which is dedicated to meeting 21st century challenges and opportunities.
Before joining the University of South Australia, Professor Lloyd was Vice-president for Research and later Bursar and Director of Strategic Innovation at Trinity College Dublin. Professor Lloyd was Chair of the Irish Research Council and prior to academia, worked in the pharmaceutical industry in the UK. He holds an honorary Professorship from Tianjin University, is a Fellow of the Royal Society of Chemistry and a Fellow of the Australian Academy of Technology and Engineering.
Professor Lloyd qualified with a Bachelor of Science (Honours) in Applied Chemistry and a PhD in Medicinal Organic Chemistry from Dublin City University. He additionally holds an MA (j.o.) from Trinity College and an Honorary Doctorate from the late Sir Terry Pratchett's Unseen University.
Visit David's staff profile page
Strategic plan

Enterprise25

Enterprise25, our statement of strategic direction continues the evolution of our University which since its inception has demonstrated a commitment to change and innovation. We embrace the challenges that face our sector but remain true to our own mission as an open and accessible university with the determination to chart our own course.

Enterprise25 places People, Programs and Precincts at the heart of the university's operations out to 2025.

Contact details

Office of the Vice Chancellor and President

Level 4 Hawke Building,
55 North Terrace,
City West

Professor David Lloyd

Email: david.lloyd@unisa.edu.au
Ph: (08) 8302 0500

Director: Office of the Vice Chancellor and Strategic Programs
Adrienne Nieuwenhuis

Email: adrienne.nieuwenhuis@unisa.edu.au
Ph: (08) 8302 0326

Executive Assistant to the Vice Chancellor
Rita Linnane

Email: rita.linnane@unisa.edu.au
Ph: (08) 8302 0500

Project Officer: Office of the Vice Chancellor
Michelle Trimboli

Email: michelle.trimboli@unisa.edu.au
Ph: (08) 8302 0650