Our people
Meet the Director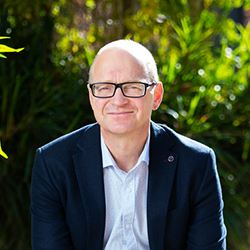 After a PhD and post-doctoral training in Manchester, Professor Alan Boddy spent a period at the University of Washington before returning to the UK to focus on cancer therapy and the role of pharmacokinetics and pharmacology more generally. In Newcastle upon Tyne he established an internationally-recognised group working on the pharmacology of drugs in early phase clinical trials, pharmacology in children with cancer and pharmacogenetics.
He was instrumental in implementing quality control standards for academic-led studies in the UK, in conjunction with Cancer Research UK and the MHRA, and led an EU-funded international study on off-patent medicines in children. Alan also founded an online MSc course in Oncology and Palliative care that provided the model for online teaching at the University of Newcastle and led training workshops for clinicians and nurses on the principles of cancer pharmacology.
Moving to Sydney in 2014, he continued these interests, establishing links with the Melanoma Institute of Australia, Westmead Hospital and the Children's Cancer Institute. Alan has published more than 150 peer-reviewed articles, in addition to reviews and book chapters and has supervised over 30 post-graduate students and clinical fellows.
Meet the Inaugural Director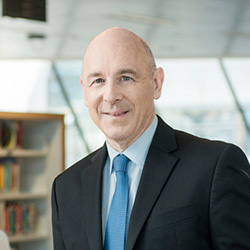 Professor Ian Olver AM was Inaugural Director of the University of South Australia Cancer Research Institute and Professor of Translational Cancer Research. He was previously Clinical Director of the RAH Cancer Centre and CEO of Cancer Council Australia. A renowned oncologist, cancer researcher and bioethicist, Professor Olver has held senior positions in Australia and abroad.
With research interests in anti-cancer drug studies, symptom control, bio-ethics and psycho-oncology, Professor Olver is the author of more than 290 journal articles and is a regular commentator on cancer issues in Australia and internationally.
He was appointed a Member of the Order of Australia (AM) for service to medical oncology as a clinician, researcher, administrator and mentor, and to the community through leadership roles with cancer control organisations.
Centre Directors
Research Leaders
Affiliates
Staff