Preventing cancer before it strikes
Professor Elina Hyppönen leads the new Australian Centre for Precision Health at UniSA and a stream of research within the Centre to find strategies to prevent cancer.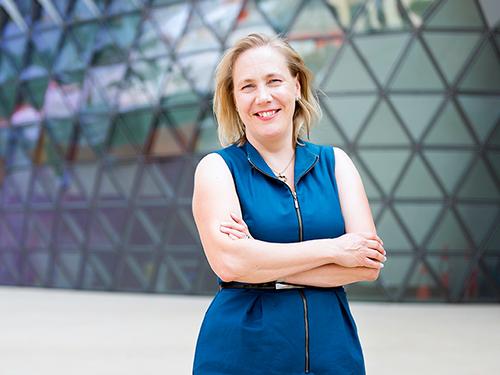 The future of precision medicine—also known as personalised medicine—is speeding toward reality with the vast quantities of health data that is now available for scientists to explore. Researchers at the Australian Centre for Precision Health at UniSA are now extending this approach to disease prediction and prevention, aiming to prevent cancer before it strikes.
"With advances in our scientific understanding of DNA, and the 'big data' available to us now about people's genes, lifestyles and health factors, a new world of population level analysis is available to us," says Professor Elina Hyppönen, Director of the Australian Centre for Precision Health.
Research led by Professor Hyppönen and her team is using data from cohorts of up to 500,000 volunteers to pin-point the genetic and environment risk factors (also called exposures) that can lead to cancer or other complex diseases and conditions.
"This precision health approach is about identifying the ways in which we have an opportunity to prevent disease from happening, rather than focusing on curing it," she says.
"We work to construct individual risk factor profiles based on genetic data, and extensive information on environmental and lifestyle exposures. This can help us make tailored prevention strategies, which are likely to work for a particular individual.
"Ultimately, our goal is to prevent disease before people even realise they are at risk.
"One part of our work aims to establish all the possible health effects or diseases that are caused by selected exposures, which could be drugs or modifiable lifestyles."
"When this exposure is a pharmaceutical drug, we can use this approach to help confirm the safety of this medication, and that there are no unexpected adverse effects on other diseases," she explains.
"If the exposure is lifestyle related, we can establish what are all the diseases or health outcomes this type of behaviour is likely to influence."
"We have used this genetic approach with many lifestyle risk factors already, and for example, when we look at what are the health consequences caused by obesity, the usual red-flags are raised for negative health outcomes such as diabetes, and cardiovascular diseases."
"But we also see that people with high genetic obesity risk are also likely to require chemotherapy treatment – so we can show that if you have a high BMI you are at a higher risk of developing a cancer requiring chemotherapy treatment."
Professor Hyppönen's work is exploring a number of areas that could shine light on cancer risk such as blocked vitamin D metabolism, high coffee consumption, or physical activity.
"Traditional research is hypothesis based and is limited by human knowledge. With our methods we are able to move toward a data driven approach that shows us where we need to concentrate our research and prevention efforts to reduce the impact of disease on society."
A new frontier of statistical research – whole genome risk screening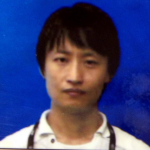 Dr Sang Hong Lee, a statistical geneticist leading a team in the Australian Centre for Precision Health, is forging a new path in biostatistics and AI driven mathematical computer applications that may soon be able to scan the entire genome to find disease risks like cancer.
"The genomic era we are now in gives us a real opportunity to find people at high-risk and low-risk of poor health outcomes, which will help us better understand what causes disease," says Dr Hong Lee, Senior Lecturer in Statistical Genetics at UniSA.
"In the future it may be possible to predict future disease risk at birth, with the potential to predict and intervene in order to prevent the progression of disease.
"However, the accuracy of this level of risk prediction using current technologies is not yet good enough to allow it to be applied as an intervention for complex diseases like cancer.
"My team are using advanced statistics to create intelligent computer models capable of scanning the whole genome to predict individual risks with far greater accuracy.
"It will also allow us to create a better understanding of the shared genetic and environmental architecture between different types of diseases and conditions – this novel knowledge can be used in a wide range of clinical practice, e.g. individual risk for a disease (cancer) can be intervened by modifying other traits that are associated with the disease."