New hope for identifying early-stage ovarian cancer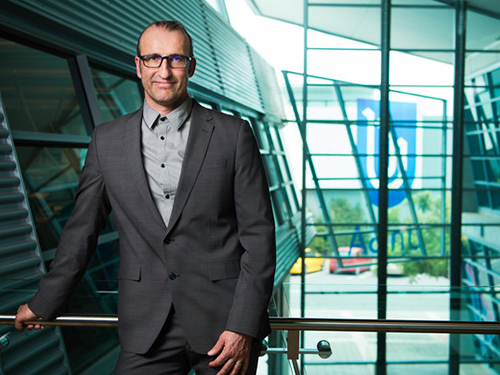 An early detection test for ovarian cancer is under development at UniSA. The test offers a chance to improve the survival rates for the more than 1,500 women diagnosed each year in Australia.
"Ovarian cancer is a rare but often deadly disease as it has thus far proven extremely difficult to identify and treat early," says Professor Peter Hoffmann, an internationally recognised expert in the study of proteins and the discovery of biomarkers for early disease detection in cancer.
"We have identified a number of autoantibodies produced by the immune system at the early stage of ovarian cancer that offer high accuracy as a biomarker test for detecting early-stage ovarian cancer.
"This research resulted from almost a decade of collaborative research with Professor Martin Oehler at the Royal Adelaide Hospital that included validating our autoantibody test on 320 ovarian cancer patient samples and the results are very promising.
"We are in the process of validating a promising new early detection test for ovarian cancer to improve the chance of survival for women with this disease by finding it early."

Professor Peter Hoffmann, Strand Leader for Biomaterials Engineering and Nanomedicine in the Future Industries Institute.
"If ovarian cancer is detected early it can often be cured. Unfortunately for many women diagnosed with the disease, it is only detected once it has spread through the abdominal cavity and has become very difficult to treat.
"The next step of our research includes larger trials with over 1,000 patients. Oncethis is complete, we expect to be able to roll it out across multiple hospitals for even larger scale trials.
"This research could very well lead to a population wide screening test to identify women at risk of developing ovarian cancers."