Our people
---
Director
Professor Marianna Sigala joined UniSA in 2015 and brings more than 13 years of international academic and teaching experience to UniSA Business.
Professor Sigala is widely published in the area of Service Operations Management and Information & Communication Technology (ICT) applications in Tourism and Hospitality. She also has an interest in e-learning models and pedagogies. Her research is multi-award winning featuring several best paper awards in international conferences and academic journals.
Professor Sigala is the current Chair of the ICHRIE Johnson & Wales Case Study Competition & Publication Series. She is also currently the co-editor of the international journal Journal of Service Theory & Practice and the editor of the International Journal of Hospitality and Tourism Cases.
---
Full Members
Professor Graham Brown is a founding member of CTLM and the team leader for Understanding the tourism and leisure experience. Professor Brown has an international reputation in tourism, and has published widely on tourism marketing and tourism planning in leading academic journals. Endeavours to understand tourism and leisure experiences have been international in scope and broad ranging in topical coverage. Much of the research has been guided by theories related to relationships between tourism and place identify, and levels of involvement and tourism. Projects related to tourism experiences at events features prominently as another area of research interest and the interdisciplinary appeal of this area is reflected in publications in a range of leisure, sport and tourism journals.
Professor Brown has given presentations at major international conferences, at the invitation of the International Olympic Committee and the World Tourism Organisation. He is a member of the International Scientific Committee for Sport Tourism Development of the Illes Balears Forum and serves as a member of the South Australian government's Tourism Minister's Round Table.
---
Dr Rob Hallak is a Senior Lecturer in Management at the University of South Australia. He has established expertise in the area of on entrepreneurship and firm performance within the tourism, hospitality and events sectors. Rob has successfully managed several research and consultancy projects focusing on entrepreneurial behaviours, innovation, human capital and the drivers of small business performance. His current projects include a comparative study of the upscale restaurant sector in Australia and France, as well as a new study aimed to examine the supply and demand of healthy meals in Australia foodservice sectors. Prior to academia Rob worked in the hospitality industry as a Restaurant Manager, as well as a Project Manager for an international events firm based Singapore.
---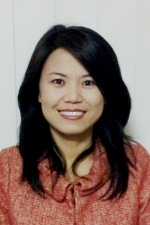 Dr Aise Kim is a Senior Lecturer in Tourism Management. Her research interests include environmental aspects of tourism, tourists' attitudes and behaviour, and market segmentation studies. She has undertaken the research on geological tourism and tourist experiences in both the Flinders Ranges region, South Australia and Jurassic Coast, UK. She is continuing this research theme by an examination of various impacts of special interest tourism and sustainability in the context of geological tourism, ecotourism and food festivals. Dr Kim has also been involved in several tourism research projects using both quantitative and qualitative research methods.
---
Dr. Michael J. Gross joined the Centre in 2010. Michael holds a Bachelor of Science in Business Administration (BSBA) degree with a major in Hotel and Restaurant Management from the University of Denver, USA, Masters degrees in Education (MPET) and Business (MBA) from Deakin University, Australia, and a PhD from UniSA.He has an extensive professional background in international hospitality management with some of the world's leading hotel firms. He currently teaches in hospitality and tourism programmes at the undergraduate and postgraduate levels. He also supervises higher degree by research candidates at Masters and Doctoral levels.His research and publishing focus on hospitality management and tourism management areas, with particular interests in development and internationalisation of hospitality firms, China hospitality industry, international education, destination marketing, destination image, lifestyle tourism, consumer involvement, and place attachment.
---
Dr Sunny Lee is a Senior Lecturer in Event and Tourism Management at UniSA Business. She has an active research profile around event management, visitor experiences and event impacts, through research projects on local and international festivals and sports events. Her research aims to produce knowledge that helps governments and industries utilise events to achieve a range of objectives and build the strategies required for successful and sustainable event outcomes, and focuses on locally relevant research which produces knowledge that contributes to local governments and industries. Her current research focuses on the strategic use of events for community development, destination branding, corporate marketing and placemaking/place activation. Her research has been published in top journals in the field of Tourism and Event Management and the excellence of her research has been recognised through a number of awards.
---
Dr Ian O'Boyle is a senior lecturer in management and Director of CERM Performance Indicators at UniSA. As a senior lecturer in management, Dr O'Boyle is a leading researcher in the area of governance, leadership, and performance management focussed within the sporting context, while as Director of CERM Performance Indicators Dr O'Boyle leads a highly successful applied research venture that focusses on benchmarking and performance management in the sport and leisure industries.
---
Dr Jamie Cleland joined UniSA as a Senior Lecturer in Sport and Management in 2017. His research interests lie in the social role of sport and leisure on individuals, communities and organisations at a local, national and international level. His funded research has led to projects on youth crime and the role of sport, evaluating the China-Australia arts and cultural exchange for future development and, more recently, exploring non-usage of aquatic and recreation centres in vulnerable and disadvantaged community groups. His research findings have gained wider public interest and he was an invited expert witness as part of the United Kingdom's Department for Culture, Media and Sport's inquiry into homophobia in sport in 2016.
---
As a lecturer in tourism management, Chris Krolikowski is involved in teaching a wide range of tourism and events courses in the undergraduate, postgraduate and in the Le Cordon Bleu programs.Chris Krolikowski holds a Doctor of Philosophy in Business and Management, Master in Business (Tourism), and Bachelor of Management. Awarded full scholarship by the Cooperative Research Centre in Sustainable Tourism (STCRC), Chris' doctoral research investigated contemporary practices in the production and consumption of urban space, focusing on urban tourism precincts. Dr Krolikowski's current research expands this area, and focuses on the examination of placemaking and place activation through the use of tourism, events, culture and leisure in the Australian and international urban contexts.In over 10 years, Chris Krolikowski has been excelling in educating professionals in the area of tourism, event and hospitality management in a number of Australian educational institutions. Chris's industry and educational background allows him to mentor students to develop their careers in this growing industry. Working as a part of interdisciplinary team, Dr Krolikowski's has been recently awarded a UniSA industry engagement grant to work collaboratively with local councils and business associations, with efforts to develop better urban precincts in South Australia.
---
Dr Gayathri (Gee) Wijesinghe is a lecturer in Tourism and Events Management at the University of South Australia. Dr Wijesinghe has a professional background in the international hotel industry, and her research focuses on hospitality related aspects such as food, leisure, well-being and customer service. Her recent research explores the role of the restaurant sector in fostering sustainability and community well-being. Dr Wijesinghe is particularly interested in gender related issues in the hospitality industry. In a recent study, she explored how gender stereotypes and sexualisation of labour was leading to sexual violence at work in the hospitality industry. Dr Wijesinghe uses qualitative research methods and is available for doctoral research supervision in the areas of gender, well-being and sustainability as relating to the tourism and hospitality industry.
---
Affiliate Members
Sam Huang joined the Centre in 2010. His research focuses on tourism and hospitality including tourist behaviour, destination marketing, and tour guiding and interpretation. With prior industry experience in China, he has a special interest in China tourism and hotel studies. Dr Huang is a researcher who ventures beyond traditional methodologies. Sam has published extensively in a wide range of major international tourism and hospitality journals.
---
---
Professor Ruth Rentschler brings a wealth of experience in tourism, events, arts and culture to UniSA Business, having worked with government, business and non-profits at board, executive and managerial levels. She has conducted national and international studies on Asian engagement and exchange, disability in the arts, as well as diversity and inclusion in the arts, tourism and sport. She has expertise in qualitative methods and mixed methods, including interviewing, focus groups, observations and longitudinal studies using content data, such as annual reports. Her research has won numerous awards but is practical, applied and easy to read and understand.Professor Rentschler is on the scientific committee for the Association of International Arts and Cultural Management (AIMAC); is book editor of the International Journal of Arts Management, and started the highly successful doctoral symposium for AIMAC.
---
Associate Professor Gary Howat is a founding member of CTLM and has a strong record in service quality/customer behaviour in sport and leisure contexts, with a number of articles in leisure management journals.
In addition to journal publications investigating service quality satisfaction and customer behaviour in sports and leisure contexts, A/Prof Gary Howat has also overseen numerous technical reports for industry collaborators, and information from the service quality and customer behaviour research has been disseminated widely within industry.
---
Dr Tina Du is Senior Lecturer of Information Studies in UniSA STEM, University of South Australia. Tina is also an Australian Research Council (ARC) DECRA Fellow (2017-19), a highly competitive national research fellowship, and visiting fellow at the University of Oxford's Internet Institute (2016-17). Tina obtained her PhD in information studies in 2010 from Queensland University of Technology, for which she was awarded the prestigious Emerald/EFMD Outstanding Doctoral Research Award. She has published 73 papers in refereed journals and conference proceedings and raised over $800,000 for research.Her research interests lie in basic, applied, industry and interdisciplinary studies in library and information science, and information management, including theories, models and experiments related to human information behaviour, Web search, interactive/cognitive information retrieval, and Web system evaluation. Collaborating with tourism researchers, Dr Du is currently working on a 3-year interdisciplinary project "Collaborative Information Seeking and its Application in Tourism" which is funded by Australian Research Council.Tina is an Editorial Advisory Board Member of two Emerald international journals Online Information Review and the Aslib Journal of Information Management. Tina has been awarded Outstanding Reviewer by Emerald Awards for Excellence in both 2015 and 2016. She has served as chairs and PC member for several international conferences as well as having delivered 11 invited talks and public lectures at universities in Australia and overseas.She is the selected 2017 cohort of the South Australian Governor's Leadership Foundation (GLF) Program by the Leaders of Institute.
---
Brad West is a sociologist in UniSA Justice & Society at the University of South Australia. He is a Faculty Fellow at the Yale Center for Cultural Sociology and has previously held academic posts at the University of Bristol, Flinders University and Kings College London. Amongst his professional duties he sits on the advisory editorial boards of the American Journal of Cultural Sociology and Tourist Studies. His research focuses on the cultural, political and economic significance of tourism and leisure as it relates to national identity. This has included studies on new tourism forms at war sites in Vietnam and at the WWI Gallipoli battlefields, examination of the recreational pursuit of historical reenacting, particularly American Civil War re-enacting, and the role of tourism and tourists in political responses to time of crisis and disaster such as in relation to the 2002 Bali Bombing and 2004 South Asian Tsunami. As the Chair of the Tourism Research Network at UniSA he is interested in facilitating research links between industry and multi-disciplinary academic teams with expertise in areas such as environmental studies, arts, languages and health.

---
Dr Freya Higgins-Desbiolles is a Senior Lecturer in Tourism. Her research and teaching focuses on tourism impacts and sustainability; tourism policy and planning; peace through tourism; Indigenous tourism; and social justice and human rights in tourism. She has worked closely with non-governmental organisations, destination communities and Indigenous communities on projects to shape tourism for community benefit. She has won numerous awards for engagement, research and teaching, including a citation award from the Australian Learning and Teaching Council in 2009. She serves on the International Advisory Board of the Tourism Research Information Network, is an Associate of the international organisation Equality in Tourism and is co-founder of the Peace Tourism Commission of the International Peace Research Association. Recent research focuses on the role of the restaurant sector in fostering sustainability, the ethical inclusion of native foods on restaurant menus and sustainable events.
---
Professional Staff
Raylene Jones has extensive project management and administrative experience with UniSA, applying her knowledge and skills across both the Centre and the CERM Performance Indicators® Project. Raylene provides valuable professional support in liaising with a range of industry sectors.
---