Ian Davey Research Thesis Prize awardees
Ian Davey Research Thesis Prize awardees
The Ian Davey Research Thesis Prize fund established by the University of South Australia supports a prize to acknowledge the most outstanding research thesis by a University of South Australia Higher Degree Research Student leading to a Doctor of Philosophy degree.
2020
Jessica Day
With clinical training in Rheumatology, Dr Day's research identified a range of demographic and medical profiles associated with severe forms of the inflammatory muscle disease 'myositis', enabling clinicians to diagnose and recognise patients at risk.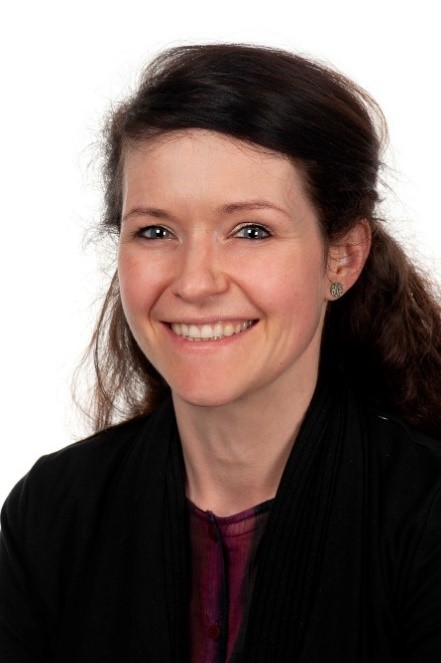 Additionally, Dr Day's research pin pointed unique patterns of an inflammatory protein in patients with these diseases, which may provide future benefit in early diagnosis and treatment.
"I was very pleased and humbled to receive the Ian Davey Thesis Prize; it is such a great honour to have received a prize such as this," she said. "You put a lot of heart and soul into your PhD so this is a special recognition."
Both internationally renowned examiners noted that Dr Day produced a thesis of excellence.
"The discoveries Dr Day made during this PhD have a strong probability of improving the diagnosis and therapeutic outcomes for myositis patients suffering from this debilitating and yet poorly understood disease."
"Her PhD research is having immediate and meaningful impact on her clinical work and will influence clinical practice and outcomes for patients."
Dr Day continues her work as a Rheumatologist, now based at the Royal Melbourne Hospital, and also as a recipient of the John T. Reid Centenary Fellowship at the Walter and Eliza Hall Institute. Through her post-doctoral research, Dr Day continues to undertake research in the same area to continue to create impact on patients' lives in a tangible way.
For the purposes of her research, Dr Day was trained to take muscle biopsies at the patient bedside using a specialised needle, in which few rheumatologists are trained. This procedure allows patients to undergo a diagnostic test without the risks of surgery and a general anaesthetic. She said, "I am now hoping to develop a needle muscle biopsy service at the Royal Melbourne Hospital. As such, the procedural skills I obtained during my PhD are now having a direct impact on patient care."
Dr Day describes her UniSA PhD experience as 'enlightening'.
"It is an amazing opportunity to be able to immerse yourself in one specific area and learn as much as you can," she reflects. "There are not many opportunities where you are able to immerse yourself like this in your learning today."
2019
Tessa Bailey
Dr Tessa Bailey's PhD thesis investigated a wide range of working conditions and how they impact employee health and productivity. The
research utilised the Psychosocial Safety Climate (PSC) Framework, which captures policy, practice, and procedure related to the protection of worker mental health and promotion of wellbeing. The analyses showed that PSC is a significant predictor of job strain, depression, exhaustion, bullying and harassment, worker injury, and organisational turnover. On receiving the award, Dr Bailey said "I'm extremely honoured that the work in my PhD has received such a prestigious award. It gives me confidence to continue my work using science as a driving force behind better practice in the field of work and organisational psychology."
Described as an "impressive" and "truly outstanding" thesis by her internationally renowned examiners, Dr Bailey's research extended well-known work stress models to deliver a theoretical framework for practical application in organisations who can use the PSC to guide workplace strategies for prevention and implementation. The research has facilitated widespread use of the PSC theory and tool in practice by organisations across Australia and internationally (Malta, Germany, The Netherlands, Canada, France, Malaysia, China, New Zealand, Iran, Ghana, Vietnam).
Dr Bailey has recently been successful in securing a postdoctoral position, jointly funded by the Victorian Public Service Commission. As part of this she will undertake analysis of PSC, which is now being measured across the Victorian Public Sector. This is alongside her work on a linkage project, which aims to make data from the Australian Workplace Barometer, (including topics such as PSC and productivity outcomes for over 7000 Australian workers) available for public access through visualised data.
As a result of her research, Dr Bailey has been elected as Secretary of the International Commission of Occupational Health - Work Organisations and Psychosocial Factors (ICOH-WOPS) Scientific Committee, and is the Finance Officer of the Asia Pacific Academy for Psychosocial Factors at Work. "The prize money will assist me to attend important events such as the 6th Regulating for Decent Work Conference, hosted by the International Labour Organisation (ILO) in Geneva in July 2019, for which I have an accepted abstract to present on one of the chapters from my thesis."
Speaking of her PhD experience at UniSA, Dr Bailey chose "inspiring" as the key word to describe it. "I was surrounded by some of the most exceptional people within my field that are internationally recognised for their research work, and I was provided the balance of their experience to guide me, as well as the freedom to follow my own passion."
2018
Jessica Wojciechowski
Jessica Wojciechowski's research used computer modelling to track the progress of, and determine optimal treatment for, autoimmune diseases such as rheumatoid arthritis and inflammatory bowel disease.
The use of the model-based tools developed through Jessica's research enables the delivery of individualised drug treatment strategies to patients, reducing the likelihood of drug overexposure, to minimise side effects, as well as reducing the probability of underexposure. Through this, medication benefits are maximised, disease management is optimised and quality of life is enhanced.
"As well as supporting better treatment strategies and outcomes for patients, my research has benefits for the health professional and scientific communities by demonstrating the use of web applications which allow more straightforward use of the model-based tools in clinical and research settings," commented Jessica. Jessica's research led to her being awarded an Australian Government Endeavour Postdoctoral Research Fellowship, funding a six month training program at Pfizer Inc. in the United States, which resulted in a full-time employment offer. She said, "I am enjoying the new experiences that come with starting out as a researcher in a big pharmaceutical company as well as moving overseas. I plan to use the funds provided by the Ian Davey award expand my collaborative networks by including European institutions and to present my work to researchers and clinicians in my pharmacometrics."Jessica's research project was supervised by Professor Richard Upton, Associate Professor David Foster and Associate Professor Michael Wiese in the School of Pharmacy and Medical Sciences.
2017
Victoria Madden
Victoria Madden's PhD research examined the idea that the classical conditioning framework can be used to explain pain that persists after damaged bodily tissue has healed.
"During my project, I surveyed healthcare clinicians across the world, and found that the overwhelming majority believe that the classical conditioning framework can be applied to pain in humans, and also believe that there is scientific evidence to support this. However, a systematic review which was also part of my project found that there was no clear supporting experimental evidence for this belief," said Victoria.
Victoria continues to work in this area, to determine whether pain can be a classically conditioned response, and how this knowledge can inform treatment of pain by clinicians.
During her research project, Victoria published 11 scholarly articles, and continues to be a regular contributor as an associate editor of the research group's blog, bodyinmind.org, which has the widest and most influential reach of any web or social media outlet in the clinical pain sciences, attracting more than 20,000 unique visitors to its site from around the world. The outputs and scientific outreach of Victoria's work was a significant factor considered by the Ian Davey Prize panel. Victoria told us that "winning the Ian Davey prize was a huge honour and a wonderful, encouraging surprise. I returned home to South Africa after my PhD, and it has been important for me to work on my international collaborative networks while I find my feet in the South African research world. The Ian Davey prize has supported me to travel to present my work to researchers and clinicians in my field and to maintain and extend international collaborations. There is so much to be learned from different approaches to research, and travelling to meet others has been an excellent opportunity to learn from them and improve my own research."Victoria's research project was undertaken through the BodyInMind Research Group in the Sansom Institute for Health Research, under the supervision of Professor Lorimer Moseley, and Professor Johan Vlaeyen (University of Leuven, Belgium).
2016
Rebecca Sharp
Rebecca Sharp's PhD research led to changes to international guidelines for infusion therapy, for the benefit of patients around the world.
Rebecca's extensive experience as a clinical practitioner in thoracic medicine informed her project on vascular access devices, leading her to develop guidelines to assist clinicians to identify safe vein sizes to use when inserting tubes into the veins of patients for treatment such as stem cells and chemotherapy. The guidelines will help to minimise blood flow interruption during infusion, therefore minimising the risk of blood clots, as well as discomfort to the patient and interruptions to treatments.
Rebecca commented, "During my project, I worked with nurses at the Royal Adelaide Hospital to measure vein diameter. I then followed patients through their treatment to see if blood clots developed. My research found that the intravenous delivery device shouldn't take up more than 45% of the selected vein width, and more than that can increase the risk of a blood clot forming by more than tenfold". "Winning the Ian Davey prize supported me to travel to the Australian Vascular Access Society Conference in Brisbane, to present my work to researchers and clinicians in my field. I will also be attending the next World Congress on Vascular Access in Copenhagen. Both of these conferences are excellent opportunities for me to disseminate my findings to colleagues. The results of my research have also been published by the Infusion Nurses Society in the international guidelines for infusion therapy, which dictate practice standards for clinicians throughout the world," she said. Rebecca's project, undertaken in the School of Nursing and Midwifery, was supervised by Professor Adrian Esterman, Professor Carol Grech, Dr Antonina Micocka Walus and Dr Andrea Gordon.
2015
Dr Thuc Le
Cutting-edge bioinformatics research into the genetic causes of cancer won Dr Thuc Le the 2015 Ian Davey Research Thesis Prize.
His project combined mathematics, statistics and computer science to investigate how genes interact and lead to cancer.
"We developed a computer model to predict which miRNA will affect which mRNA, and pick top interactions to investigate further. This helps with the design of laboratory experiments," Thuc says.
"Researchers might have 20,000 genes to look at, one-by-one. My model helps put together a shortlist of genes for further examination.
"Understanding the genetic causes of cancer will lead to more efficient treatment and therapy, and will enable personalised medicine in which the genetic information of the patient will allow the creation of customised drugs."
Thuc completed his project with the School of Information Technology and Mathematical Sciences, in close collaboration with the Centre for Cancer Biology. He was supervised by Professor Jiuyong Li, Dr Lin Liu and Dr Anna Tsykin.

2014
Dr Reza Arablouei
The 2014 Ian Davey Research Thesis Prize went to Dr Reza Arablouei from the Institute for Telecommunications Research.
The main objective of Reza's PhD was to devise new adaptive estimation techniques with reduced complexity for diverse signal processing applications. These can be applied to any signal processing problem involving adaptive estimation – some typical applications are in communications, econometrics, and control.
"During my PhD studies," Reza says, "I learned how to conduct high-quality academic research. My PhD and the experience coming with it will help me follow my passion for solving problems and discovering new knowledge by working as a researcher in academia or industry."
Reza was supervised by Associate Professor Kutlu Dogancay and Dr Sylvie Perreau.

2013
Dr Adam Loch
Dr Adam Loch won the 2013 Ian Davey Research Thesis Prize with a thesis investigating the use of water markets by irrigators during the Millennium Drought – one of Australia's worst on record.
Key findings were the importance of timing (eg. early trade behaviour versus late trade behaviour) and the impact of particular trade regulation mechanisms such as the threat of ballot introductions on sales in some areas, which had a significant effect on behaviour and market outcomes at the time. Overall, the study provided useful evidence of the importance of water markets for irrigator survival during this time of water scarcity.
"Winning the Ian Davey Research Thesis Prize has been enormously beneficial," Adam says, "both within the University and outside it."
"It has helped to raise my profile enormously and opened up opportunities for further employment, consultation roles and network extension. It has also meant a lot to me personally that Ian was interested in the research topic and deemed it: first worthy of nomination; and second of practical and national value in its findings. But mostly I believe it played a significant part in allowing me to stay at UniSA – which was a personal goal given the team I work with, the research we conduct and the enjoyment I get out it every day."
Adam was supervised by Associate Professor Henning Bjornlund and Dr Sarah Wheeler.

2012
Dr Katina D'Onise
Dr Katina D'Onise (pictured right with Prof Ian Davey) won the 2012 Ian Davey Research Thesis Prize.
Her thesis, Early childhood education: does preschool attendance reduce the risk of cardiovascular disease?, examined the effects of attendance at a Kindergarten Union preschool in South Australia on the development of cardiovascular disease in later adulthood.
The study found evidence for preschool leading to greater human capital, a reduction of risky health behaviours such as smoking, and a possibly reduced risk of high blood pressure. Together these findings suggest a reduction in the risk of cardiovascular disease for people who attended a Kindergarten Union preschool is likely.
Katina undertook her PhD with the Sansom Institute under the supervision of Prof Adrian Esterman, Prof John Lynch and Prof Robyn McDermott.

2011
Dr Luke Parkinson
Dr Luke Parkinson, graduand of the Ian Wark Research Institute and a Microfluidics Engineer: Scientific Services at UniSA, won the 2011 Ian Davey Research Thesis Prize. He also won the 2010 Ian Wark Research Institute Medal.
Luke undertook his PhD research through an Australian Postgraduate Award - Industry (APAI). Luke's research focused on understanding bubble-particle interactions, a topic of relevance and interest to many industrial processes such as flotation, food processing, foam and froth behaviour. Luke's Principal Supervisor was Prof John Ralston.
He completed his PhD with two excellent examiners' reports. Both examiners (from the University of Bristol and the University of Alberta) are international experts in the field and rated the thesis as first class. The research has been published in high impact journals (five papers in the American Chemical Society - ACS journals) and one more is to be submitted soon, indicating the high standard of the work. The research is of significant scientific merit and broader benefit.

2010
Dr Ben Johnson
No-one could be more surprised than Dr Ben Johnson himself that the thesis has attracted so much positive attention. Just last month his work won him the Mike Miller Medal from UniSA's Institute for Telecommunications Research following hot on the heels of the announcement that the work won the university-wide prize for an outstanding thesis - the Ian Davey Thesis Prize.
'It has been a bit of a surprise to gain all this attention for the thesis but I must say I have enjoyed the whole process and especially the stunningly good relationship I have with my supervisor - Professor Yuri Abramobich from the Defence Science and Technology Organisation and an adjunct professor at UniSA,' he says.
Dr Johnson's research focuses on adaptive signal processing in high frequency radar. His thesis explores and provides a greater understanding of how adaptive systems can be developed to more reliably eliminate extraneous interference.
2009
Dr Georg Grossmann
Dr Georg Grossmann, a Research Fellow in the School of Computer and Information Science (Division of Information Technology, Engineering and the Environment), has been awarded the 2009 Ian Davey Research Thesis Prize.
Dr Grossmann undertook his PhD research through a UniSAPresident's Scholarship. His research was partially funded by an Australian Research Council (ARC) project in the area of Business Process Integration and the Cooperative Research Centre for Integrated Engineering Asset Management (CIEAM).
Dr Grossmann said 'I was in the unique position of having two professors as supervisors who are experts in my area.' Professor Markus Stumptner, Director of the Advanced Computing Research Centre at the School of Computer and Information Science, was Dr Grossmann's primary supervisor. His associate supervisor was Professor Michael Schrefl, Head of the Department of Business Informatics - Data & Knowledge Engineering, Johannes Kepler University of Linz, Austria.
2008
Dr Katrina Jaworski
UniSA's postdoctoral research associate in health sciences, Dr Katrina Jaworski has been awarded the Ian Davey Research Thesis Prize for the most outstanding 2007 PhD thesis, The gender of suicide.

Completed at the School of Communication, Dr Jaworski's thesis looks at how gender plays an important part in the way that society understands suicide.
Dr Jaworski's thesis was supervised by Director Research in the School of Communication, Dr Vicki Crowley, and passed without any changes. Dr Jaworski paid tribute to Dr Crowley, who encouraged her work to be interdisciplinary, to be rigorous and to use different theoretical tools in conducting her research.
2007
Dr Diwakara Halanaik
Water economist Dr Diwakara Halanaik is the winner of the inaugural Ian Davey Research Thesis Prize for the most outstanding PhD thesis. Dr Halanaik undertook his PhD research through a UniSAPresident's Scholarship
'What was particularly good, and particularly interesting for me, about the thesis was that it had very, very complimentary reports indeed,' Prof Davey said. 'There had already been evidence of publication in international journals - which we thought was an indication of quality already. The examiners from the University of Indiana and a very well-established and reputable private research centre in Bangalore, India, were internationally recognised in the field.
'And the thesis topic of water and water policy focuses on a whole set of issues that is so topical today, not only in Australia but throughout the world in terms of how we manage our water resources more effectively.'