Cancer Care
Led by Professor Marion Eckert, Cancer Care has a specific focus on advancing the contribution of nurses and nursing in disease prevention and screening, improving the quality of cancer care and cancer treatments, promoting recovery and supportive care of survivors and their families across the life-course. This focus builds onto, and complements the University of South Australia's extensive interests in cancer research including cancer cell biology, drug discovery, drug delivery, and cancer epidemiology.
Professor Eckert brings over 25 years' experience in health care and has a strong clinical academic background. Her research is focused on prevention and reducing the burden of cancer on the community through the development of systems to inform survivorship needs, in particular quality of life, supportive care of people with cancer and ensuring effective partnerships to improve clinical care. As part of this research Professor Eckert continues to work with a team to progress survivorship research with the focus on quality of life of all people diagnosed with cancer and in particular disadvantaged communities and minority groups.
Recent Research
Supportive Care in Cancer: Advances in Nursing
The Cancer Care Research Group conducted a successful symposium, Supportive Care in Cancer: Advances in Nursing, on the 22nd June 2016, at the City East Campus of UniSA. The Head of School opened the Symposium and introduced the keynote speaker, Professor Marion Eckert, the inaugural Professor of Cancer Nursing.
The symposium showcased presentations from members of the group on their recent research including: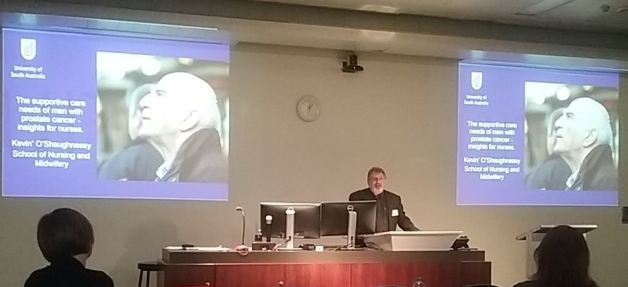 Kevin O'Shaughnessy presenting on supportive care for men with prostate cancer.
Welcoming Prof Marion Eckert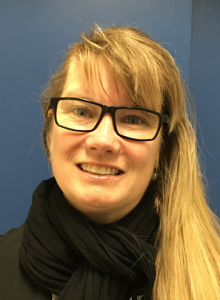 Dr Marion Eckert is the inaugural Professor of Cancer Nursing with the University of South Australia, School of Nursing and Midwifery. Prof Eckert previously held the position of General Manager, Support, Research and Policy at Cancer Council SA with key responsibilities for research initiatives, research funding and governance, operational services, client support services, nurse leadership and nurse management. She is also the former Chair: SA Cancer Services Strategy Committee charged with leading research and development of state-wide cancer care plans, review of the statewide cancer pathways and strategic initiatives related to cancer prevention, screening and survivorship.
Prof Eckert brings with her more than 25 years' experience in the health care industry, working in various senior roles in South Australia and overseas. She is acknowledged as a prominent nurse leader nationally and internationally in research, consultancy, development of consumer-centred care and evidence-based clinical care practices, policies, academic scholarship and nurse leadership. Prof Eckert has won peer reviewed excellence awards for her clinical leadership and was the recipient of the 2015 Winston Churchill Fellowship, awarded for her dedication and passion towards survivorship research at a population level.
Prof Eckert has strong partnerships with key stakeholders including the national Cancer Council, SA Health, SAHMRI and cancer researchers across the three South Australian universities, as well as senior medical and nursing clinicians and researchers locally, nationally and internationally. Her association with the UniSA School of Nursing and Midwifery spans a number of years with industry-linked research, publications and research. In 2012, she collaborated with the School to author a book chapter for the textbook Becoming a Nurse: Transition to Professional Practice Quality, Improvement and Contemporary Nursing Practice.

Prof Eckert's extensive expertise and experience will be invaluable to the School across a range of areas related to leading cancer nursing, building research capacity, securing competitive funding, working across disciplines in research and scholarship and attracting quality PhD students. Her appointment via merit selection by senior management of the University is under the Crossing the Horizon 'One Hundred New Professors' initiative.
Cancer Care Research Group/ AVATAR - Vascular access forum 23 February 2016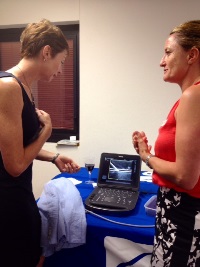 Left to right: A/Prof Sam Keogh (AVATAR/AVAS)
and Bronwyn Aberline (SonoSite)
The Cancer Care Research Group (UniSA) and the South Australian branch of the Alliance for Vascular Access Teaching and Research (AVATAR) were excited to hold the inaugural vascular access forum recently at the University of South Australia - hosted by Dr Rebecca Sharp and Prof Adrian Esterman.The President of the Australian Vascular Access Society (AVAS) A/Prof Sam Keogh provided an overview of AVATAR/AVAS and a snapshot of PIVC research. Dr Rebecca Sharp presented results from a project that examined the catheter to vein ratio and risk of VTE in patients with a PICC.
Clinicians interested in vascular access from a wide range of areas attended, along with several researchers from UniSA and industry representatives.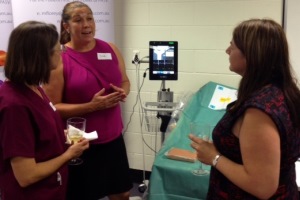 Left to right: Doris Nash (Women's and Children's Hospital),
Sue Sando (Bard) and Catherine Fawcett (UniSA)
It was a great opportunity for clinicians, researchers and industry to come together to discuss vascular access research and the use of research findings in clinical practice. Attendees participated in group work to determine the hot topics in vascular access clinical practice and research - with lively discussion about challenges associated with vascular access. The evening concluded with an informal networking event.
Planning for the next forum has commenced– based on feedback received we will include sessions about critiquing the evidence to inform clinical guidelines and understanding research methods. We would like to acknowledge the sponsors, Rose Powell (Cook medical), Ray Main (Teleflex Medical), Sue Sando (Bard), Mike Florey (FloMedical) and Bronwyn Aberline (SonoSite).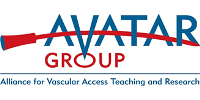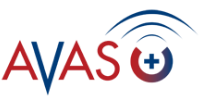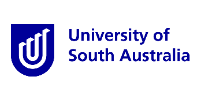 Bloody good idea: stopping clots saves cancer patients
A leading cause of death in patients receiving chemotherapy for cancer is not cancer: it's blood clots.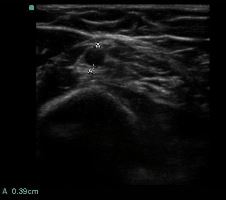 Rebecca Sharp a member of the Cancer Care research group from the University of South Australia has devised a new approach to reduce the development of clots and save patients' lives.
"Clots form around the tubes that deliver drugs into patients' veins, and can then break off to block blood supply to the lungs or cause other dangers to the patient's health," Rebecca explains.
"My studies show that the simple act of finding a vein of appropriate size before inserting the delivery device can make a difference."
Rebecca used ultrasound to study vein size in patients receiving hospital treatment for cancer. She found that to reduce the risk of clotting, the intravenous delivery device should occupy less than 45% of the selected vein width.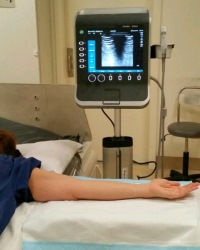 "Taking up more of the vein increases the risk of a blood clot by more than 10 times," she says.
Her results also show that there is considerable variation in vein size across patients, despite medical textbooks suggesting otherwise.
"The particular vein that is typically thought of as being the biggest is only so in about half the people receiving treatment," says Rebecca.
"All patients should be assessed to find the right vein before chemotherapy commences."
Rebecca's findings have already made their way into the broader hospital setting, and are now part of the training provided to both nurses and doctors in main teaching hospitals in Adelaide. Assessing vein size only takes about 6 minutes for most patients.
Rebecca presented her research at Fresh Science South Australia 2015. Fresh Science is a national competition for early-career researchers to showcase their research. The program takes up-and-coming researchers with no media experience and turns them into spokespeople for science, with a day of media training and presentation of their research at a public event. http://freshscience.org.au/
Contact: Rebecca Sharp, University of South Australia, rebecca.sharp@unisa.edu.au