Allied and Scientific Health News
iCAHE, in association with the Department of Health and Aging SA, publish a biannually newsletter. The newsletter, Allied and Scientific Health News, is aimed at members of all professions associated with health care.
The newsletter features sections such as:
Directors report: get an update of everything we've been up to over the last few months
Research spotlight: find out what is currently happening in allied health research
Action in Allied Health: get up to date with upcoming workshops and conferences for Allied and Scientific Health professionals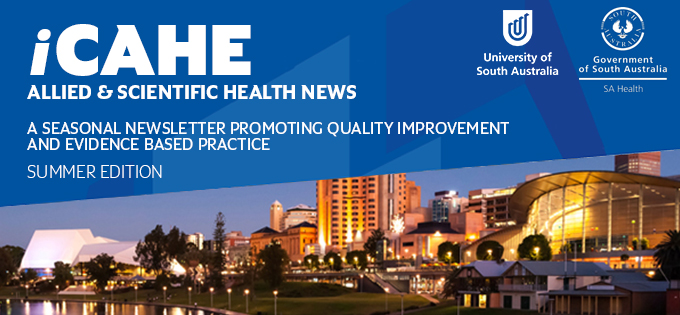 REGISTER: If you would like to register to receive Allied and Scientific Health News via email, please go to iCAHE's registration form.
Newsletters from the last 24 months are available to download below. For older versions (dating back to 2003) please contact icahe@unisa.edu.au
---
Archive
If you are unable to open the PDF links please visit http://www.adobe.com to download ADOBE.