Testing a new screening tool for children living with FASD
Why is the research being conducted?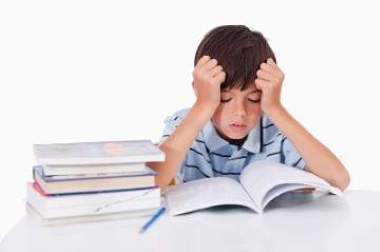 Children living with Fetal Alcohol Spectrum Disorder (FASD) experience significant cognitive and behavioural difficulties in their lives but may go unrecognised. As a result, children and families may not receive the help they need to reach their full potential.
Early and accurate identification of children at-risk of having FASD is vital to ensuring children and families receive the help they need.
This project aims to test if a newly-developed screening tool can accurately identify children at-risk of having FASD from
their peers who are not at-risk.
Who can take part?
We invite any Australian and New Zealand parents and carers, who are raising a child between the age of 4 and 12 to take part in an online survey.
While the focus of the study is on children living with FASD, we strongly encourage parents and carers raising children who are not living with FASD to take part as your input is vital to ensuring that the tool is accurate.
Upon completion of the survey, all participants will have the opportunity to enter a raffle to win one of eight $50 gift cards.
What will you be asked?
You are invited to complete an online survey about the behaviour, social skills, and cognitive abilities of your child.
The survey will take approximately 40 minutes.
The survey includes a short questionnaire covering your age, education and employment status. You will be asked questions about your lifestyle during pregnancy.
For caregivers raising a child living with FASD, you will be asked about the diagnostic process.
Please follow the link below if you wish to take part in the study
Project Researchers
If you wish to discuss the study or have any questions, please contact the researcher using the contact details below
Stewart McDougall
stewart.mcdougall@mymail.unisa.edu.au
(08) 8302 2983
Please note that contacting the researcher will identify you as a participant in the study; however, your responses to the survey will remain anonymous and cannot be identified.
Please download a copy of the participant information sheet for your own records.
The Ethical Conduct of this Research
This project has been approved by the University of South Australia's Human Research Ethics Committee. In accordance with ethics procedures, anonymous electronic data will be securely stored by UniSA for 5-years prior to being destroyed.
If you have any ethical concerns about the project or questions about your rights as a participant, please contact Vicki Allen, the Executive Officer of the Ethics Committee, Tel: +61 8 8302 3118; Email: vicki.allen@unisa.edu.au
Participants or third parties who wish to lodge a complaint about either the study or the way it is being conducted should contact the Executive Officer of UniSA HREC in the first instance, email: humanethics@unisa.edu.au or tel: 8302 3118
Links to resources about FASD
If you would like to learn more about FASD, please visit the websites below for more information:
Resources for parents and caregivers
While the risks of this research are low, the study includes some personal questions and you may experience some distress when answering these questions.
We strongly encourage you to contact these services if you experience any distress.
If you have any concerns about your child's behaviour or development, please contact your child's health specialist.
Please download a copy of support services by clicking on the link below. Separate sheets are available for parents and carers from Australia and New Zealand.
Resources for Australian parents and caregivers (Downloadable PDF file)
Resources for New Zealand parents and caregivers (Downloadable PDF file)
Supports available
Lifeline: A general assistance service for everyone 13 11 14
Parentline
ACT: (02) 6287 3833
NSW: 1300 130 052
QLD and NT: 1300 301 300
SA: 1300 364 100
TAS: 1300 808 178
VIC: 13 22 89
WA: 1800 654 432 or (08) 6279 1200 (metro)
SANE Mental Health helpline 1800 187 263
New Zealand
Lifeline: 0800 543 354
Parent Help Inc: 0800 568 856
PlunketLine: 0800 933 922