Our Team
The Centre has a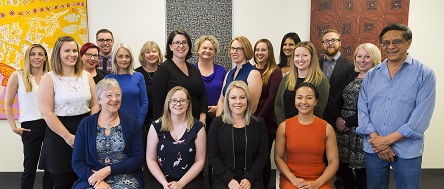 committed, award-winning team of staff comprising researchers from a wide range of professional backgrounds. These have included experts in the fields of social work and social policy, psychology, education, Indigenous studies, health, nursing, anthropology and communications.
Our team has also comprised new graduates, PhD and Honours students who have benefitted from working alongside our established researchers and practitioners.
The Centre's disciplinary diversity and extensive collective experience in research, policy development and direct service delivery give us the breadth and depth required to address the complex nature of child abuse and neglect in a wide variety of contexts. We provide real time research that is used in the formulation of policy and practice and out pragmatic approach to knowledge building is designed to assist in supporting families and carers of vulnerable children.
Staff members are actively engaged with peak bodies and State and Commonwealth advisory bodies, and we are regularly invited to participate in major inquiries and reviews of child protection policy and practice across Australia.
Team members

Professor Fiona Arney, Co-Director

Professor Arney's work is motivated by a desire to see children's lives transformed through evidence based policy, practice and programmes. Over the past two decades she has helped establish the emerging field of child protection research, evaluating innovations in the field, supporting new researchers, and conducting large national programs of research to determine "what works" to support our most precious resource - our children.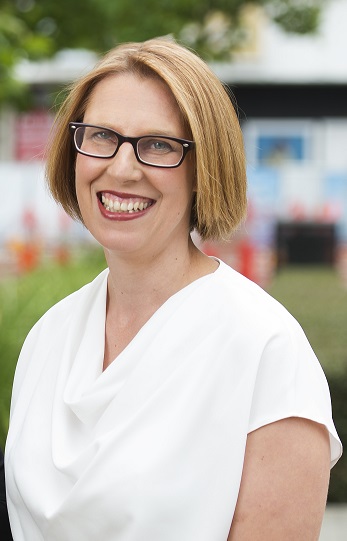 Professor Leah Bromfield, Co-Director

One of Australia's foremost child protection researchers, Professor Leah Bromfield is a well-regarded research expert in child protection, and has worked closely with state, national and international governments on establishing and implementing child welfare reforms, including the National Framework for Protecting Australia's Children. Leah was the Professorial Fellow to the Royal Commission into Institutional Responses to Child Sexual Abuse, established by the Australian government and lead its extensive research program. She won the 2017 Telstra Business Women's Award for Public Sector and Academia.
Associate Professor Tim Moore, Deputy Director
As Deputy Director (Practice Solutions), Assoc Prof Tim Moore is focussed on better understanding children's lives and the best ways to support them and their families during periods of adversity. His work with children has been complimented by research projects, evaluations and practice enhancement activities that engage parents, workers, communities and systems. Tim has worked directly with children and young people in participatory research projects focussing on issues including homelessness, youth justice, child protection, residential care, young caring and child sexual abuse prevention.
As Centre Manager, Lisa is providing high-level support for the Centre's research, growth and development. This includes the areas of business development, partnering and collaboration, and marketing and communication. Lisa has over 20 years of international experience in driving business growth and development, operations management, partnership management and development, and marketing and communications management. She has worked across a broad range of organisations in the corporate, not for profit and University sectors.
Jenny Macpherson, Centre Coordinator
As Centre Coordinator, Jenny provides high level executive support to the Centre's Co-Directors to facilitate the Centre's research and the development and delivery of research projects, research training and education initiatives.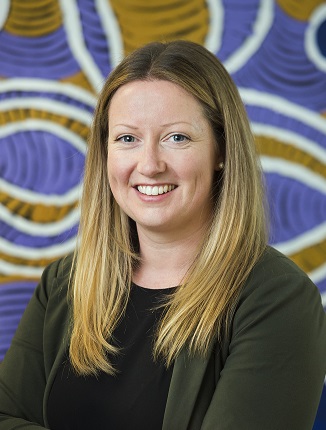 Dr Sarah Cox, Research Fellow
Sarah joined the Centre in February 2017 after completing her PhD in Clinical Psychology at Flinders University in the area of adult anxiety. Sarah's clinical training during her PhD was predominantly in the area of child protection and complex trauma and through this experience she developed a strong interest in child protection research, particularly in the area of prevention and early intervention for infants, children, and their families. Sarah's current role at the Centre involves working within the Early Intervention Research Directorate (EIRD) Desktop Evaluation team.
Dr James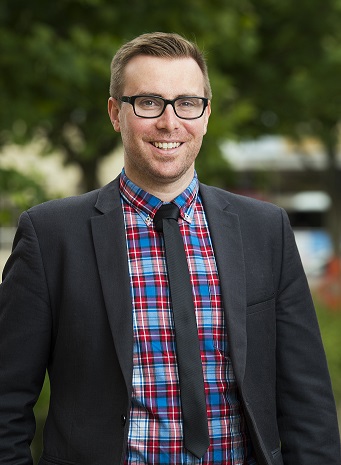 Herbert, Senior Research Fellow
Dr Herbert is a social researcher and evaluator focused on the development, implementation, and delivery of effective social programs. In particular his research focuses on the interaction of criminal justice, child protection, and mental health systems in responding to children affected by abuse, and characteristics of successful collaborations across sectors. James was awarded the Early Career Researcher award at the 2016 Academic Excellence Awards.

Dr Martine Hawkes, Academic Researcher
Dr Martine Hawkes joined the centre in December 2017 as a Research Fellow. She holds a PhD in Social Sciences. Her research experience includes field research, data analysis, managing strategic research projects and preparing manuscripts for publication. She has worked as a researcher with NGOs and universities around Australia and internationally. She has researched and published in the areas of genocide, gender, archives and museums, sustainable development, and refugee protection.

Dr Olivia Octoman, Research Fellow
Olivia is a researcher at the Australian Centre for Child Protection. Her areas of research include repeat involvement with child protection and support needs of foster carers. Olivia's research into child protection intake, assessment and response systems has underpinned findings and recommendations of the Royal Commission into the Protection and Detention of Children in the Northern Territory. She has led a team examining risk factors and child outcomes in child protection case file reviews as part of the South Australian Early Intervention Research Directorate and been a member of project teams examining the incidence and prevalence of child sexual abuse for the Royal Commission into Institutional Responses to Child Sexual Abuse.

Dr Andrea Gordon, Academic Researcher
Dr Andrea Gordon is a pharmacologist specialising in the area of substance use and pregnancy, with particular interests in opioid maintenance pharmacotherapies. In 2014 she undertook her Fulbright Scholarship at the University of North Carolina Horizons Program in Chapel Hill North Carolina, where she was able to observe the logistics of a comprehensive treatment program to improve outcomes for substance using pregnant and parenting women and their families who are affected by trauma. Dr Gordon joined the ACCP in 2018 to assist with the development and implementation of an Intensive Family Support Program.

Dr Stewart McDougall, Research Assistant

Stewart first joined the Centre in 2011 as a Summer Scholarship holder to undertake a systematic literature review on anxiety and social phobia in children in out-of-home care. In 2012, Stewart undertook his Honours project with the Centre and investigated hope, optimism, self-efficacy and resilience as potential buffers between the demands of university study and poor psychological well-being and study engagement. As part of the research team, Stewart provides support to Centre senior research staff and for a number of Centre initiatives. In 2016, Stewart commenced his PhD under the supervision of Prof Fiona Arney and his research is exploring screening for fetal alcohol specturm disorders in out of home care.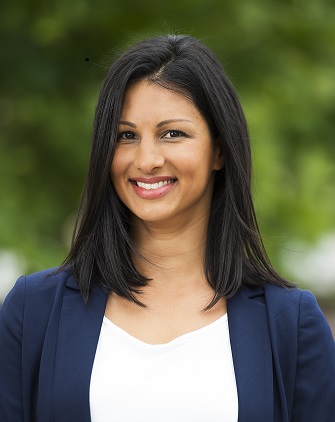 Ann Lilley, Administrative Officer

Ann provides key administrative assistance and diary management for the Centre and the Co-Directors, Deputy Director and Centre Coordinator and is often a first contact for external enquiries.
Liz Palmer, Adminstrative Officer
Liz provides key administrative assistance and diary management for the Centre and the Co-Directors, Deputy Director and Centre Coordinator and is often a first contact for external enquiries.
Centre students
Rosa Flaherty, PhD Scholar
Rosa is undertaking her PhD under the supervision of Prof Leah Bromfield examining the impact of ante-natal reporting or risk of harm to infants in New South Wales. Rosa is a highly skilled industry practitioner with extensive experience working as a Child Protection Manager within the health and non-government sectors. She is a senior psychologist with a unique mix of clinical, research and project management skills. In 2018/19 she had a one year secondment with ACCP to work as the Centre's Implementation Support Lead.
Victoria Parsons, Research Assistant & PhD Scholar
Victoria first joined the centre in 2017 as an honours student exploring community attitudes that enable child sexual abuse. She commenced her PhD in 2018 under the supervision of Prof Leah Bromfield, and is continuing her honours research by exploring critical knowledge gaps that influence child sexual abuse enabling attitudes. Victoria also works as a research assistant, supporting projects such as the Early Intervention Research Directorate.
Steven Bruce, PhD Scholar
Steven commenced his PhD in 2019 under the supervision of Prof Fiona Arney and Prof Leah Bromfield. Steven's research is focused on developing a methodological framework to measure Harmful Sexual Behaviours in children and young people in Australia. Steven is a social worker with over ten years' experience working with Aboriginal Community Controlled Organisations and other Non-Government Organisations across a number of jurisdictions mostly in the areas of child protection and out of home care.
Affiliate members
Dr Lesley-Anne Ey is a lecturer in Child Development, Educational Psychology and Child Protection in the Bachelor and Master of Teaching program. Before undertaking her PhD, she taught in Preschools and Primary schools across a variety of government and independent sectors. Lesley-Anne is involved in International, National and State research. Her areas of research revolve around the impacts of media on children's healthy development, bullying, children's problematic sexual behaviours and child protection issues. She is committed in supporting the wellbeing of children and educators and is a great advocate for placing children's voices at the centre of her research.
Adjunct members

Emeritus Professor Dorothy Scott OAM, Foundation Chair
Foundation Chair and Director of the Australian Centre for Child Protection from 2005-2010 and 2011-2012 (July). Professor Scott is a well-known Australian authority in child welfare and protection. She has conducted numerous reviews and inquiries in Australia in the field of child protection and has served on Ministerial advisory bodies in several States and Territories. In 2011 she was appointed by the Prime Minister to the Australian National Council on Drugs and in early 2012 completed her work on the Protecting Victoria's Vulnerable Children Inquiry.
A registered psychologist, Dr Sara McLean has been working in child and adolescent mental health since 1997. Sara has expertise regarding the psychological issues associated with Fetal Alcohol Spectrum Disorder and the needs of children living in foster and residential care. Sara was recently awarded the inaugural ACU Linacre Fellowship at Oxford University in recognition of her work.