Our Collaborators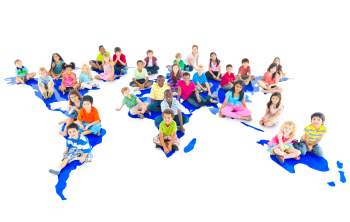 The Australian Centre for Child Protection is a multidisciplinary organisation which conducts research, develops policy and implements training and practice across the professional spectrum of child protection.
As such, strategic partnerships with a range of Government and non-government organisations and stakeholders inform the nature and breadth of our work.
From working with practitioners to strengthen child protection in remote communities, to consultatively advising Commonwealth, State and Territory Governments on policy approaches to guide child protection, to assisting the Royal Commission, our Centre is renowned for its expertise in translating research into evidence-based practice.
By working collaboratively with researchers and academics at Universities and other institutions, both within Australia and overseas, we have also influenced and guided the development of legal frameworks and service systems at a global level. Our international relationships span the world from the UK to Canada, the United States of America and Switzerland.
Non-government organisations, peak bodies and professional associations
Australian Childhood Foundation, National
Australian Red Cross, National
Barnardos Australia, National
KBC Kristine Battye Consulting, National

Anglicare

, South Australia, Northern Territory, Tasmania, Victoria

Council for the Care of Children, South Australia
Healthy Development Adelaide, South Australia
Key Assets, South Australia
Parkerville Children and Youth Care Inc, Western Australia
Uniting Communities, South Australia
YWCA, Australian Capital Territory and New South Wales
Philanthropic organisations
Eureka Benevolent Foundation
Thyne Reid Foundation
Aboriginal controlled organisations
Government departments, organisations and inquiries
Australian Government Departments of Industry; Education; and Social Services
Australian Institute of Criminology
Australian Institute of Family Studies
Australian Institute for Health and Welfare
Victorian Department of Human Services
Royal Commission of Inquiry into Institutional Responses to Child Sexual Abuse
Australian Capital Territory Community Services Directorate
New South Wales Departments of Family and Community Services; Education
Northern Territory Department for Children and Families
Queensland Department of Communities, Child Safety and Disability Services
South Australian Departments of Education and Child Development; Communities and Social Inclusion; Health
South Australian Child Protection Systems Royal Commission
Tasmanian Department of Health and Human Services
Western Australian Department for Child Protection and Family Support
Academic Bodies
University of South Australia, Divisions of Education, Arts and Social Sciences; and Health Sciences
Australian Catholic University, Institute for Child Protection Studies
Australian National University, School of Regulation, Justice and Diplomacy
Griffith University, School of Psychology
Menzies School of Health Research, Centre for Child Development and Education
Queensland University of Technology, Faculty of Law
Telethon Kids Institute, Fraser Mustard Centre
University of Adelaide, Schools of Psychology and Population Health and the Better Start Child Health and Development Research Group

University of Melbourne, School of Social Work
University of New South Wales, Social Policy Research Centre
University of Newcastle, Family Action Centre
University of Queensland, School of Psychology
University of Technology Sydney, Centre for Midwifery, Child and Family Health
Australian Council of Deans of Education
Australian Council Heads of Schools of Social Work
Council of Deans of Nursing and Midwifery, Australia and New Zealand
International collaborations
National Institute for Health and Welfare, Finland
Swiss Project Fund for Children, Switzerland
Trinity College Dublin, Republic of Ireland
University of Bath, England
University of Edinburgh, Scotland