Migration as a Global Challenge: The EU's Response
17 August 2016
Location
Bradley Forum
Hawke Building
City West Campus
HAWKE EU CENTRE LECTURE BY H.E. MR SEM FABRIZI
The international community's response to dealing with 60 million displaced people around the globe is under enormous pressure and increasing scrutiny. The plight of thousands of migrants who are putting their lives in peril to arrive on the EU's borders has shocked the world. The unprecedented arrival of many migrants has also been met with different political and social reactions.
In this lecture, H.E. Mr Sem Fabrizi outlines how the EU is doing its share to face this global challenge by implementing an ambitious and unique migration strategy based on an unprecedented mobilisation of internal resources and strong cooperation with international partners in full respect for international law. He presented the EU's approach which combines solidarity and responsibility and strong support for comprehensive solutions that require cooperation between countries of origin, transit and destination. Ambassador Fabrizialso outlined the critical role of the two international summits – one organised by the UN and the other hosted by US President Barack Obama - being held in New York in September.
About the speaker
Sem Fabrizi has been Ambassador of the European Union to Australia and to New Zealand since September 2013. An Italian career diplomat, he served as advisor on international relations to the President of the European Council in Brussels and to the Prime Minister's Office in Rome. He also served in Geneva at the Italian Permanent Mission to the WTO and in Beijing at the Italian Embassy in the PRC. At the MFA in Rome he held positions in the EU Department and the Secretar iat General's Office.He holds degrees in International Law and International Economy from "La Sapienza", University in Rome.
Photo Gallery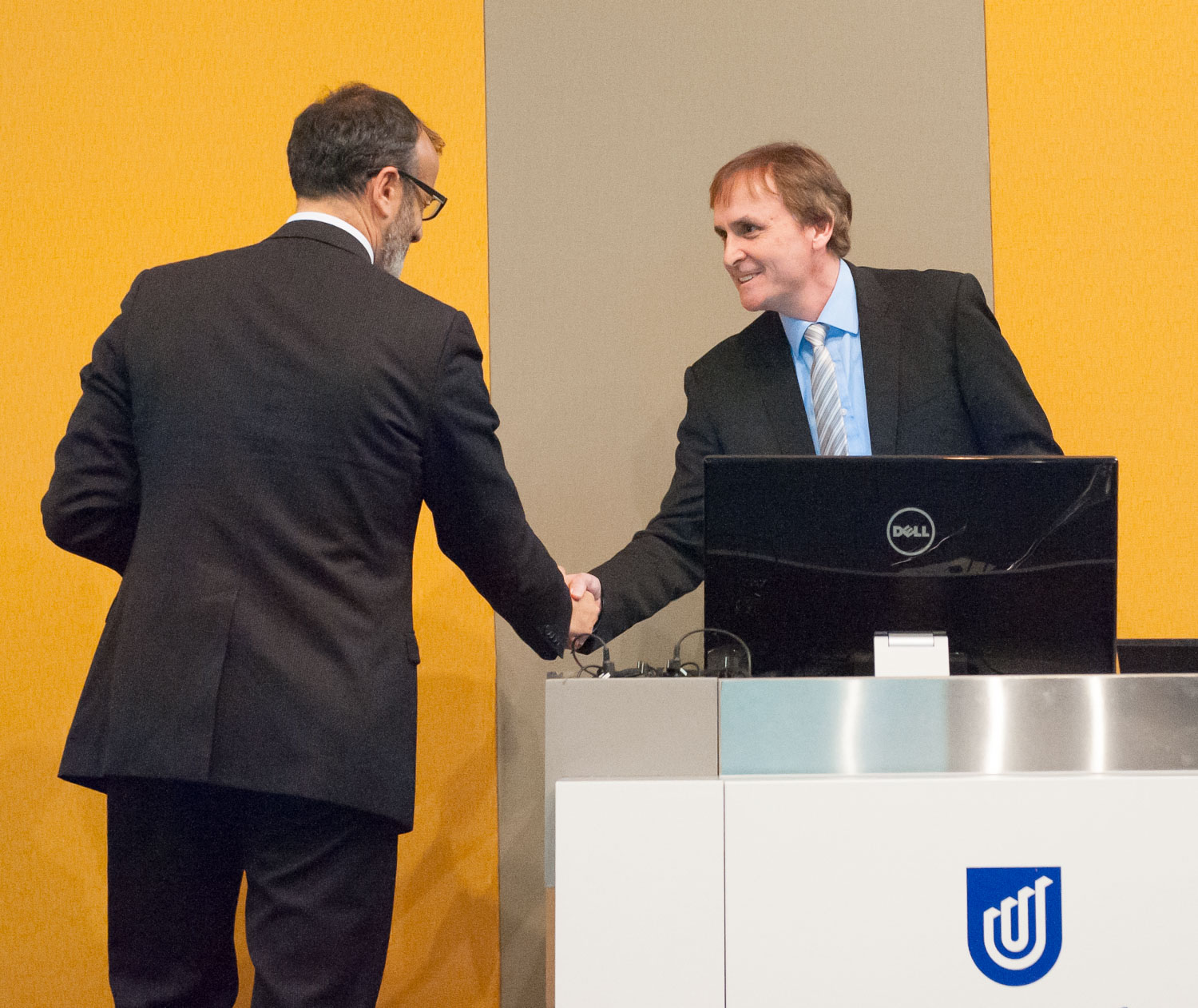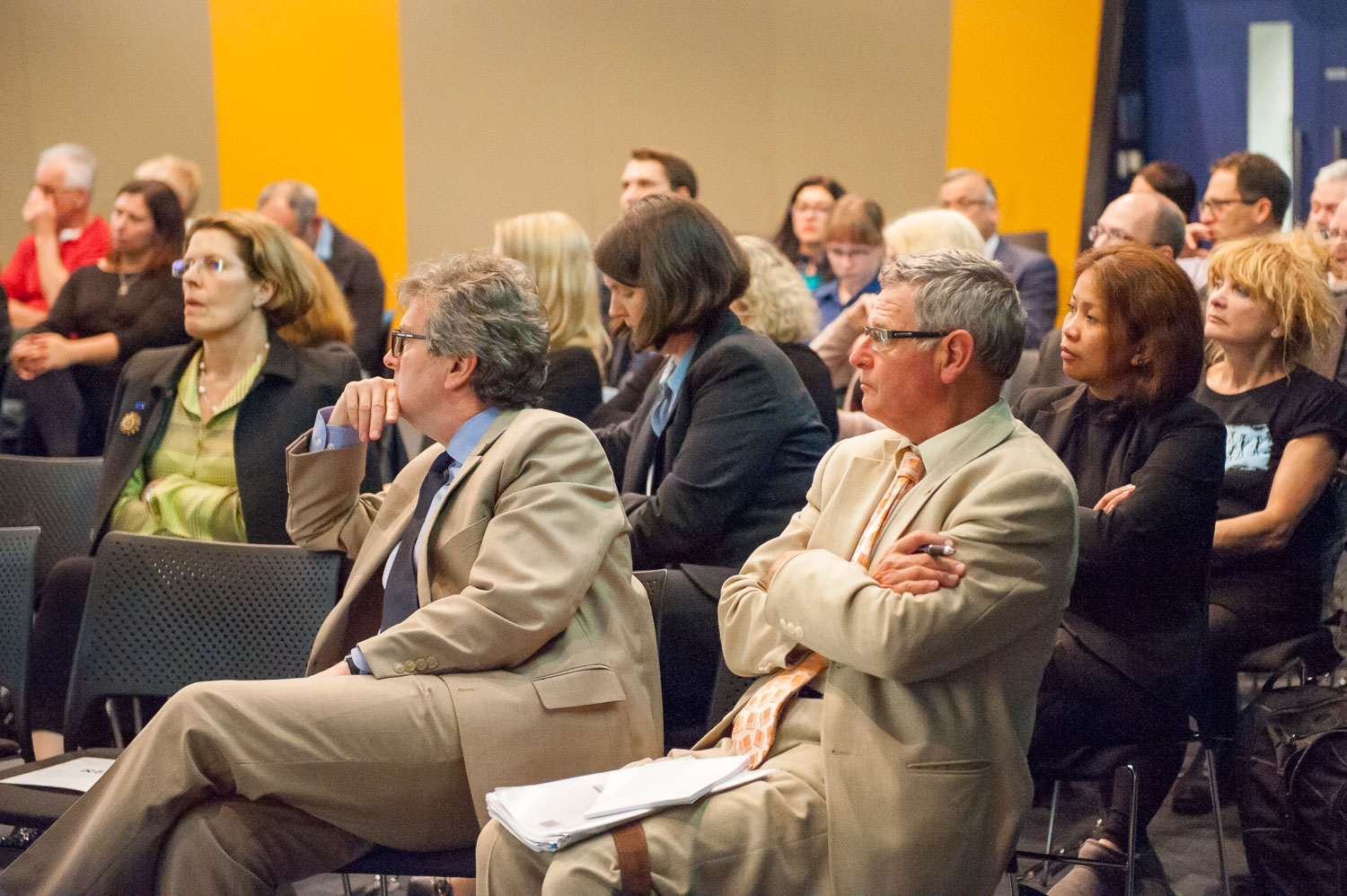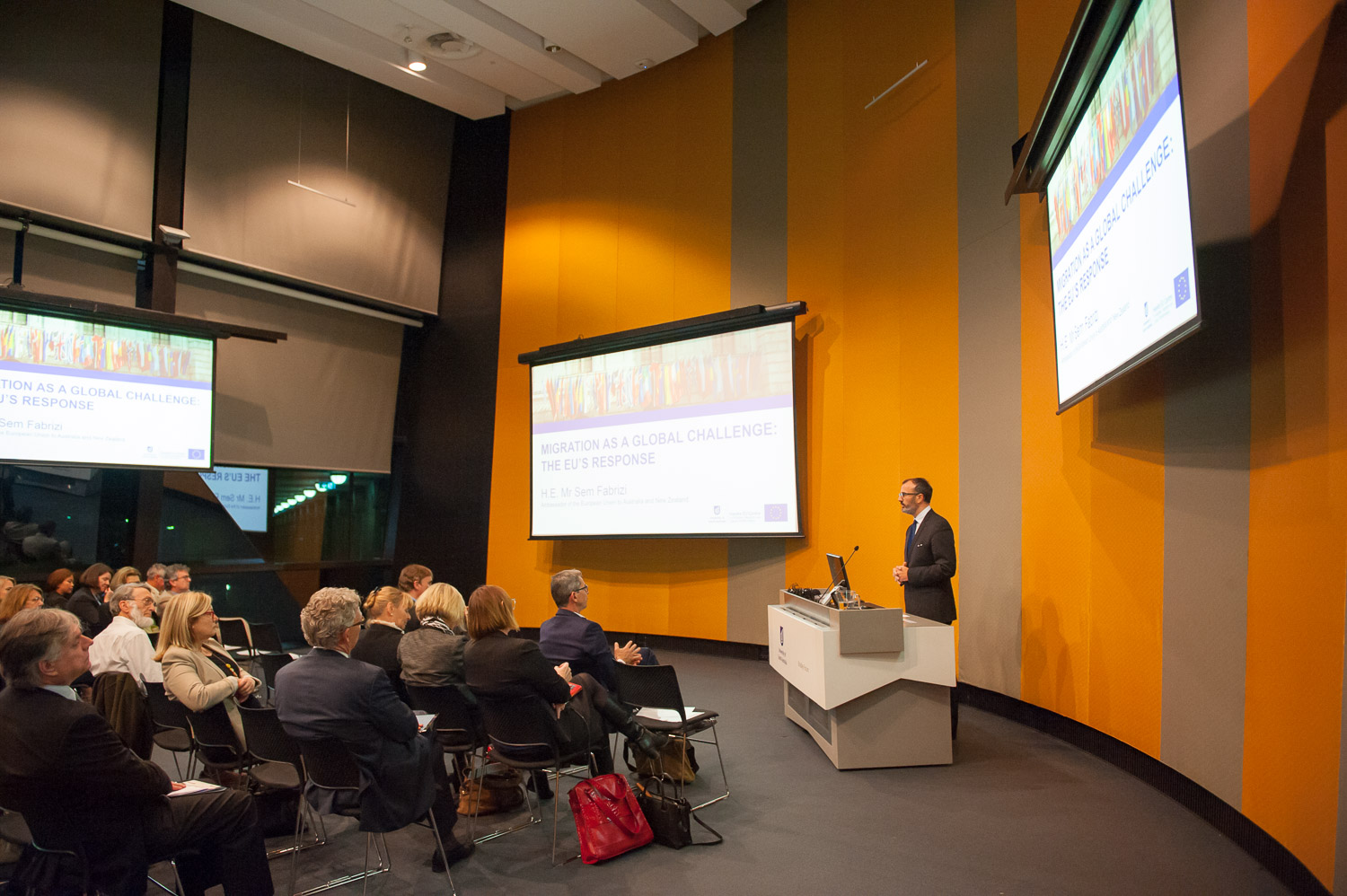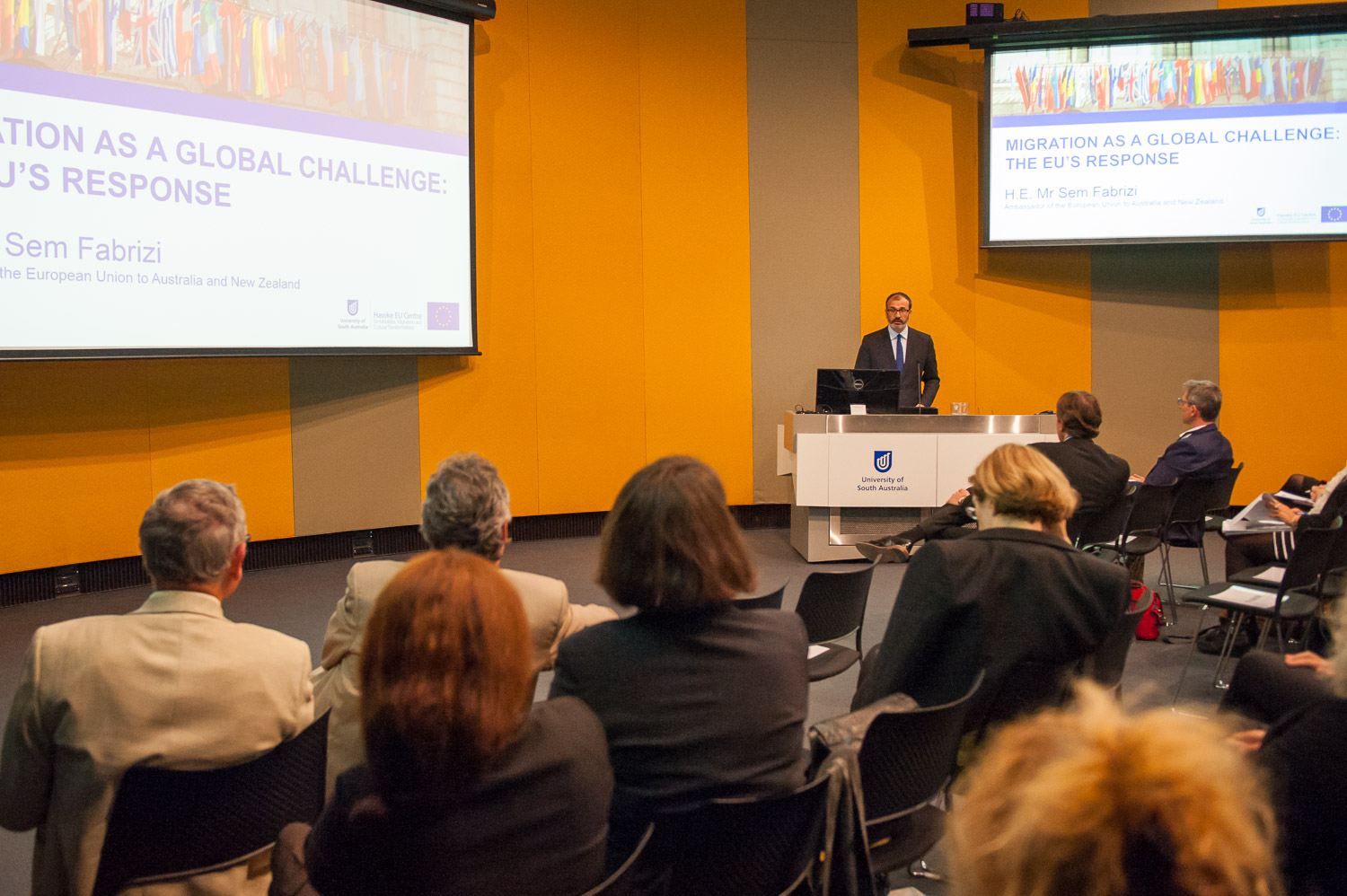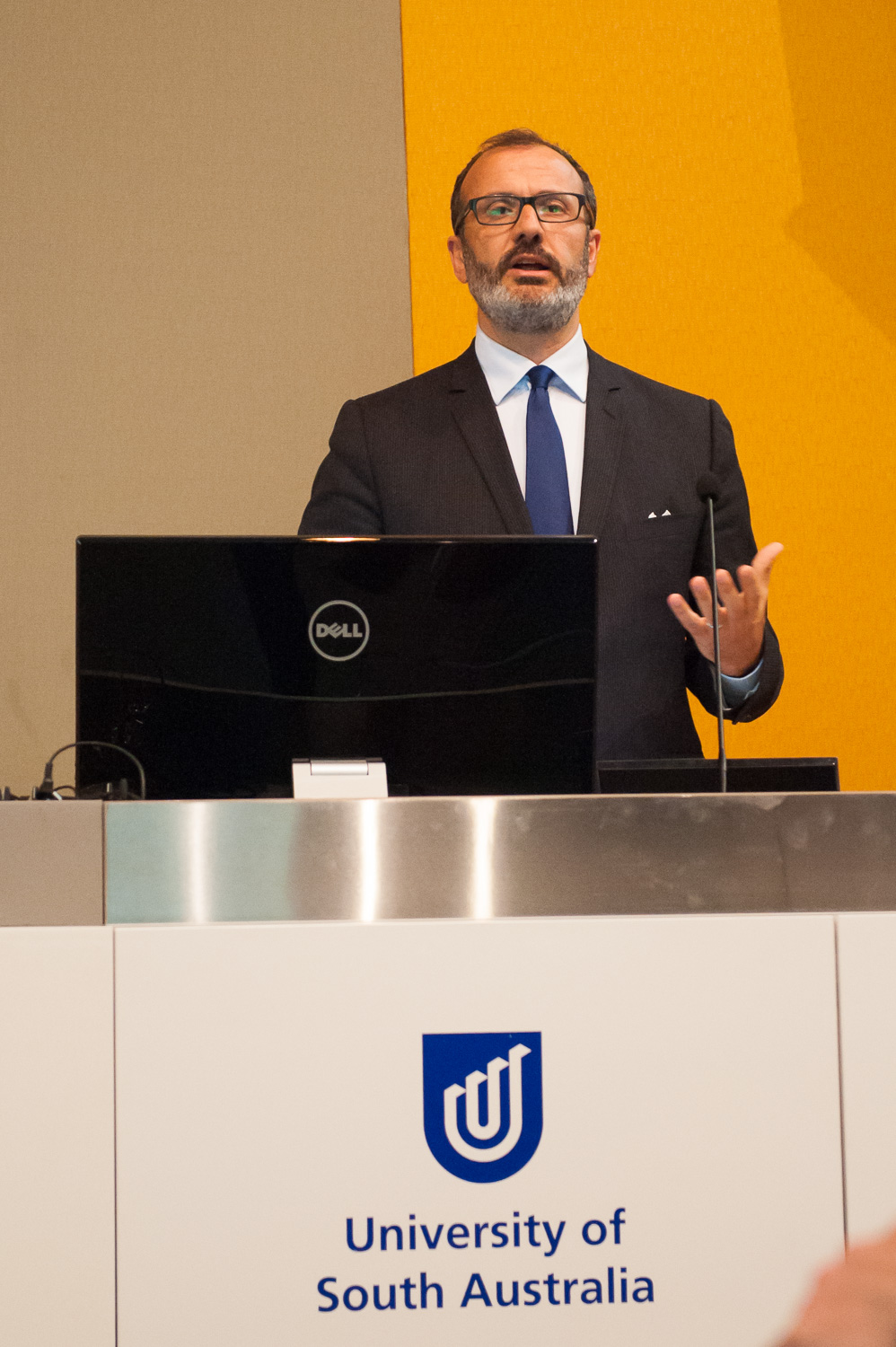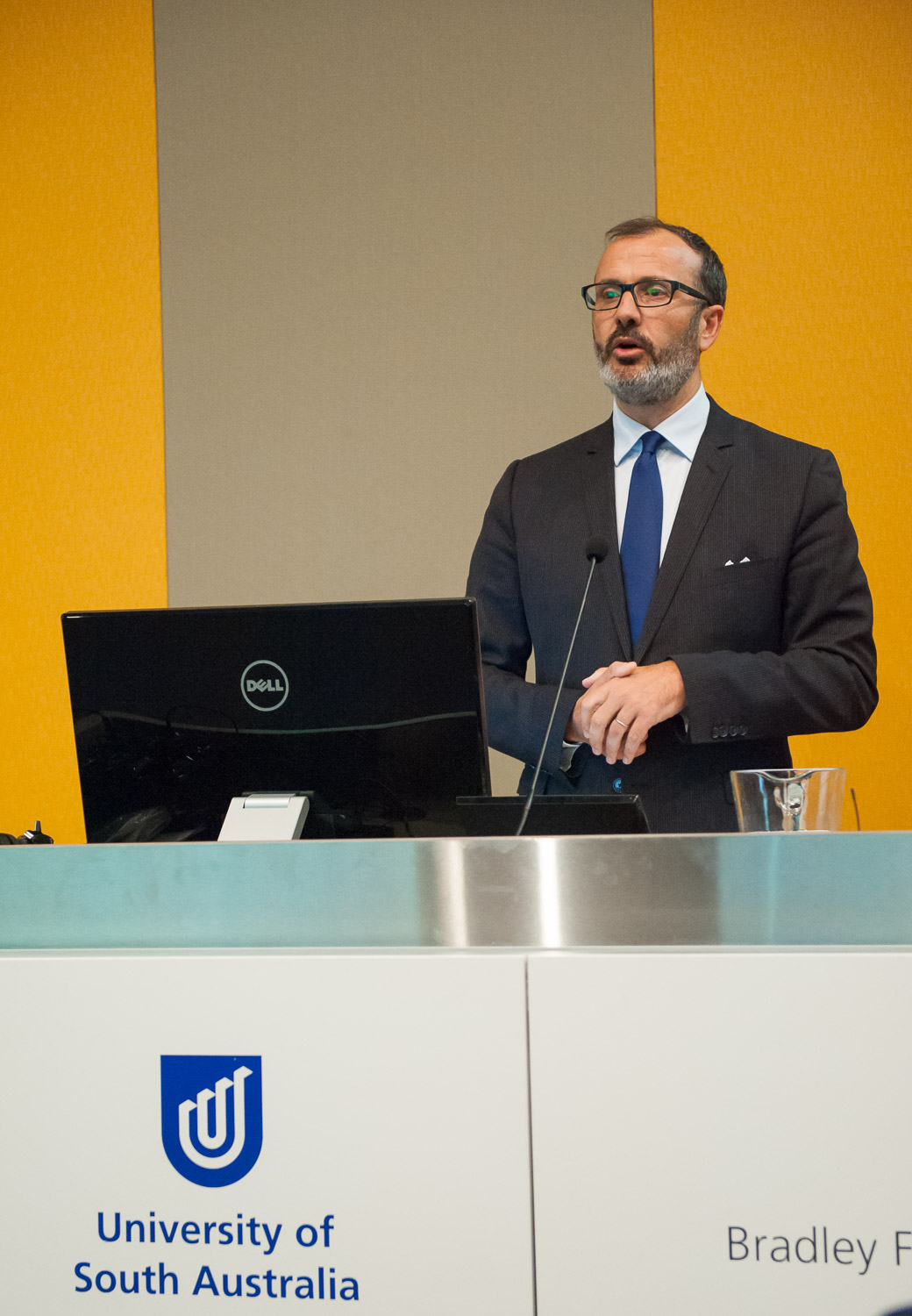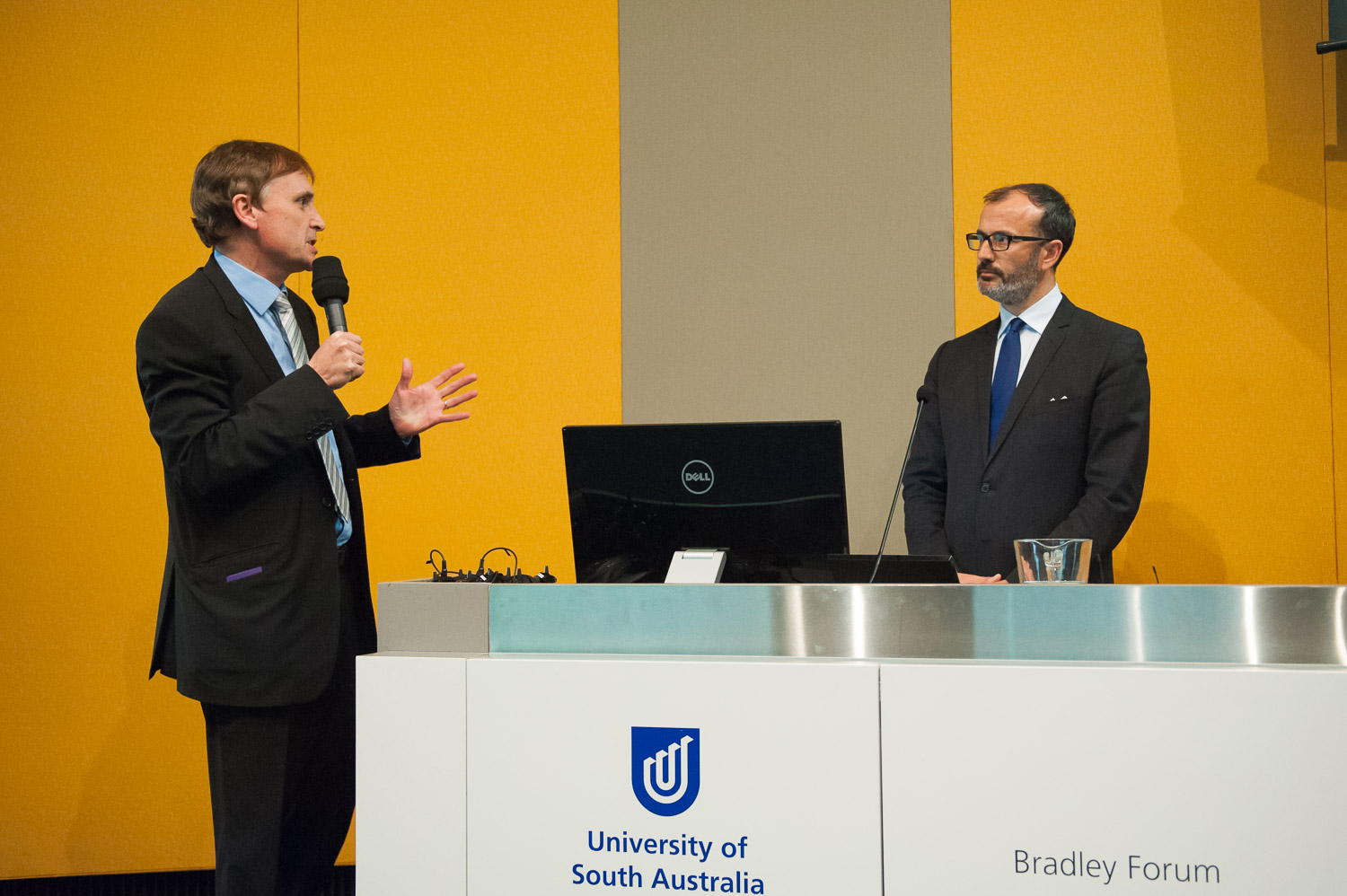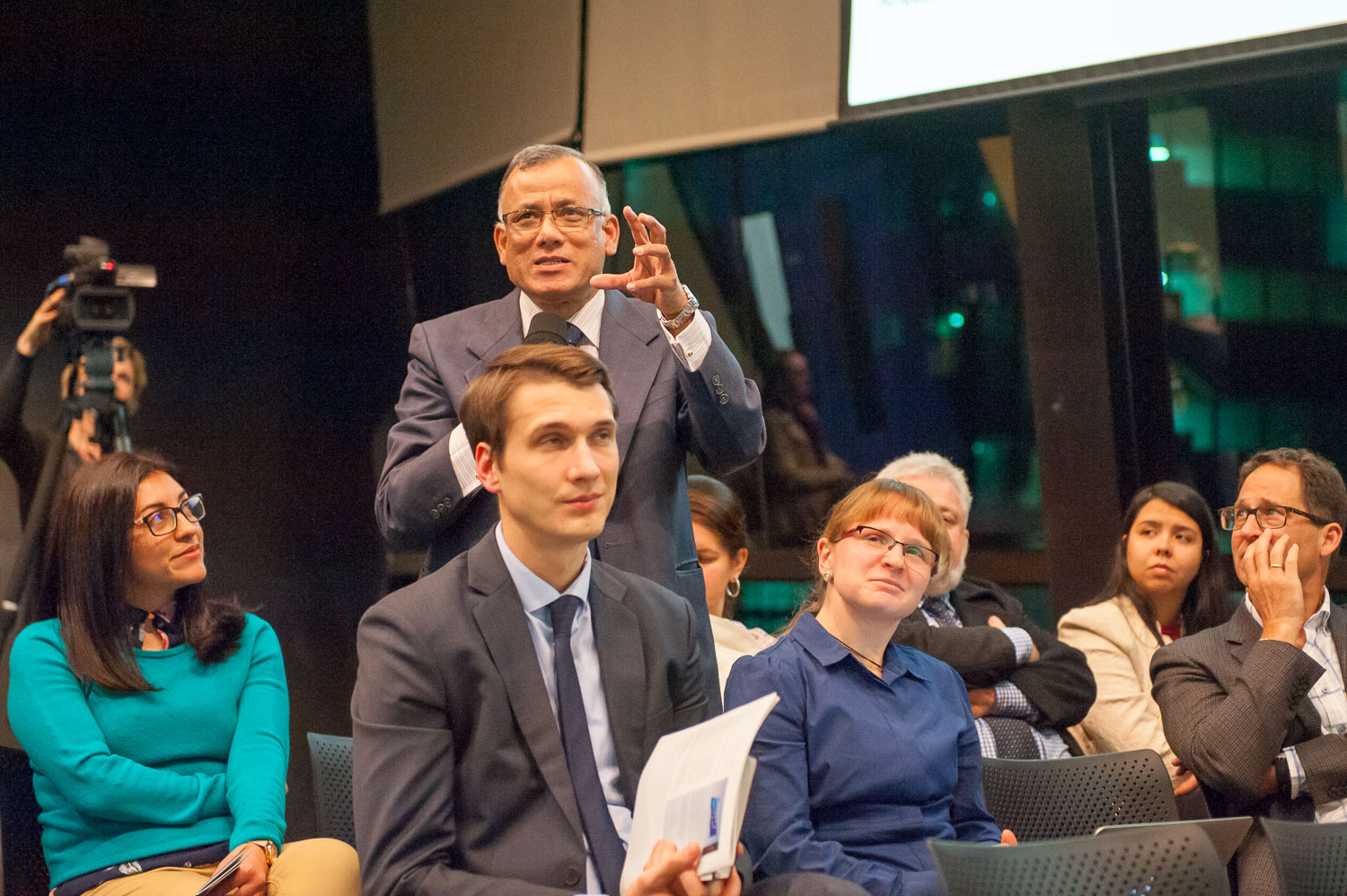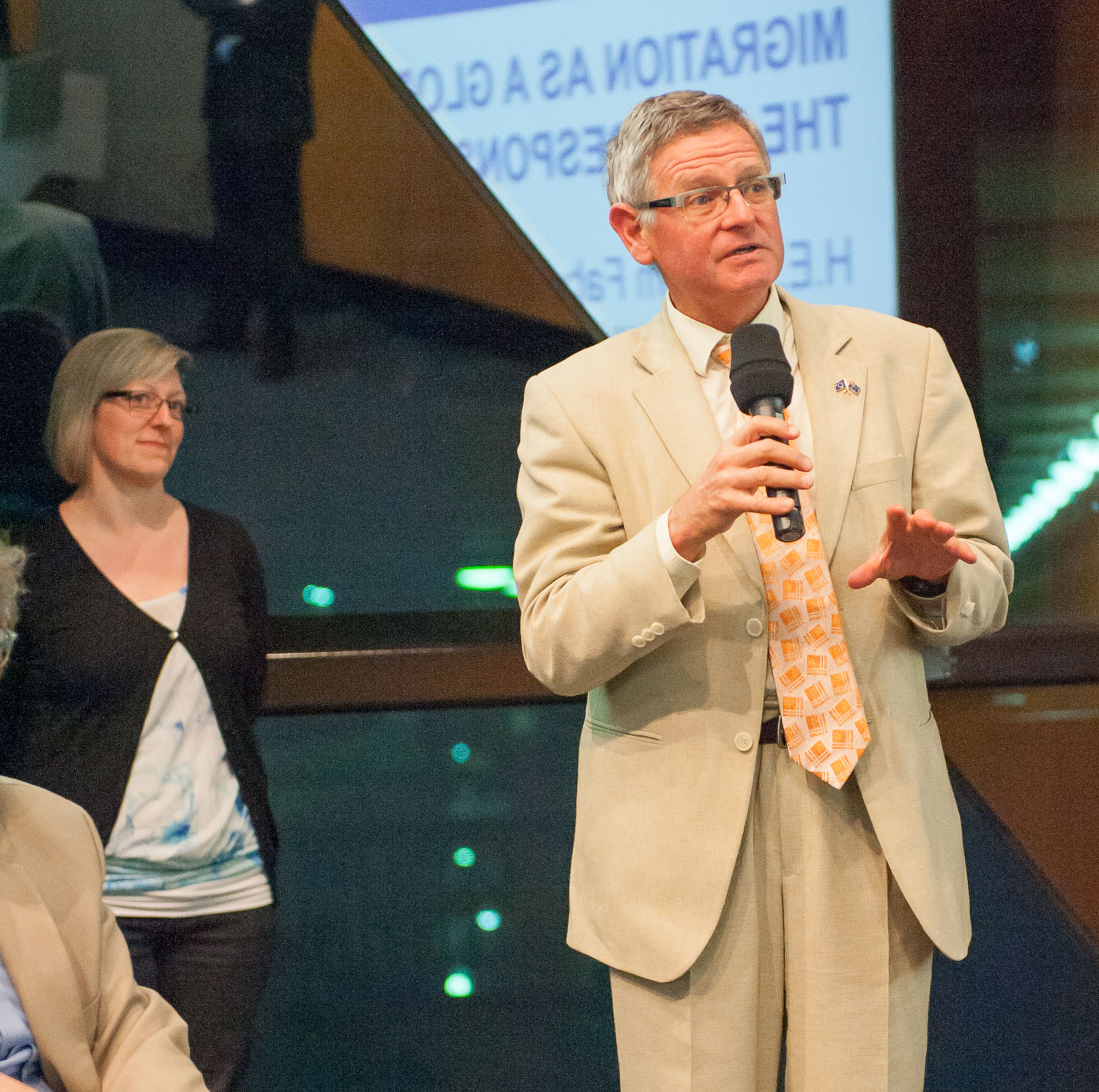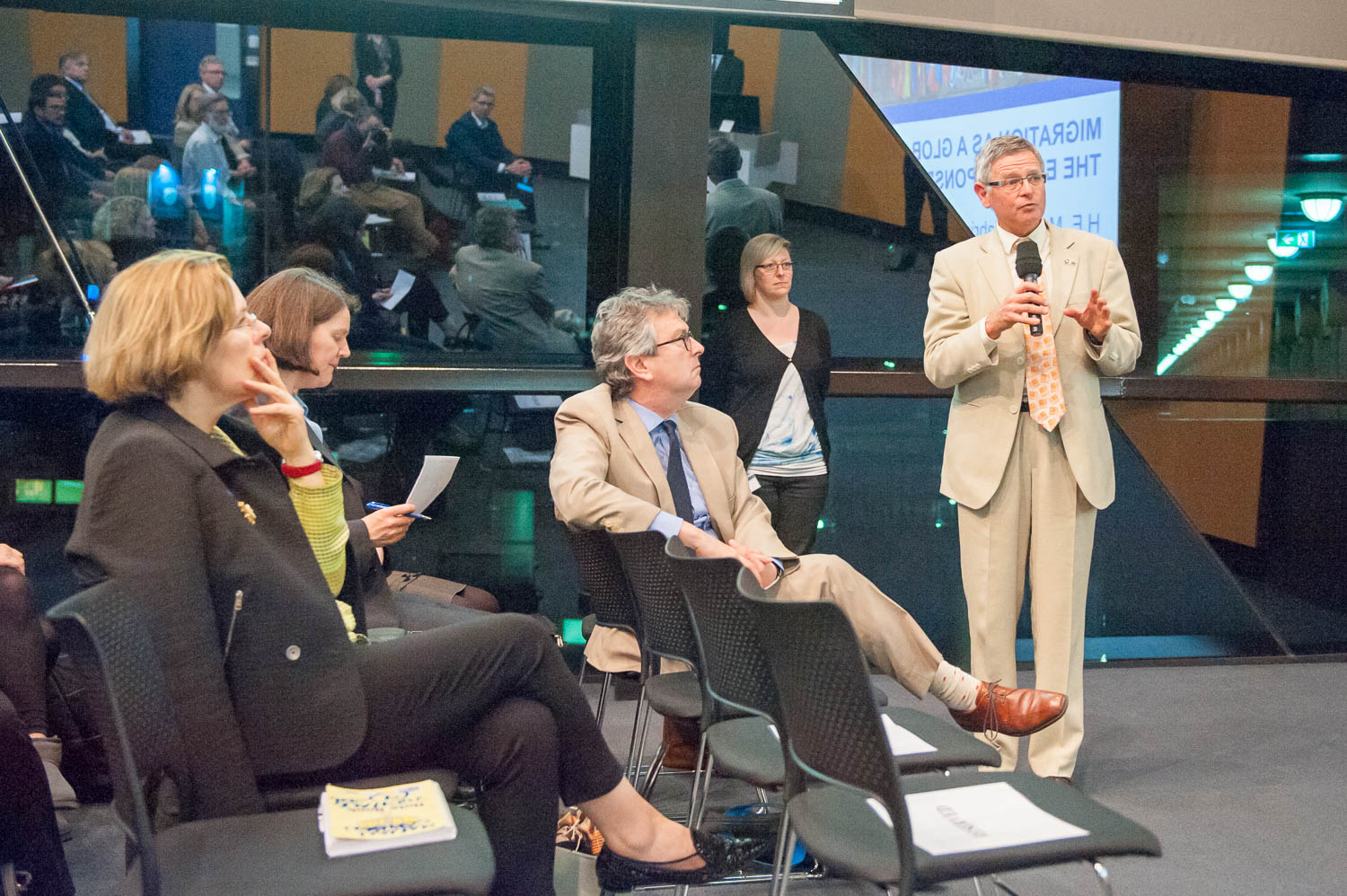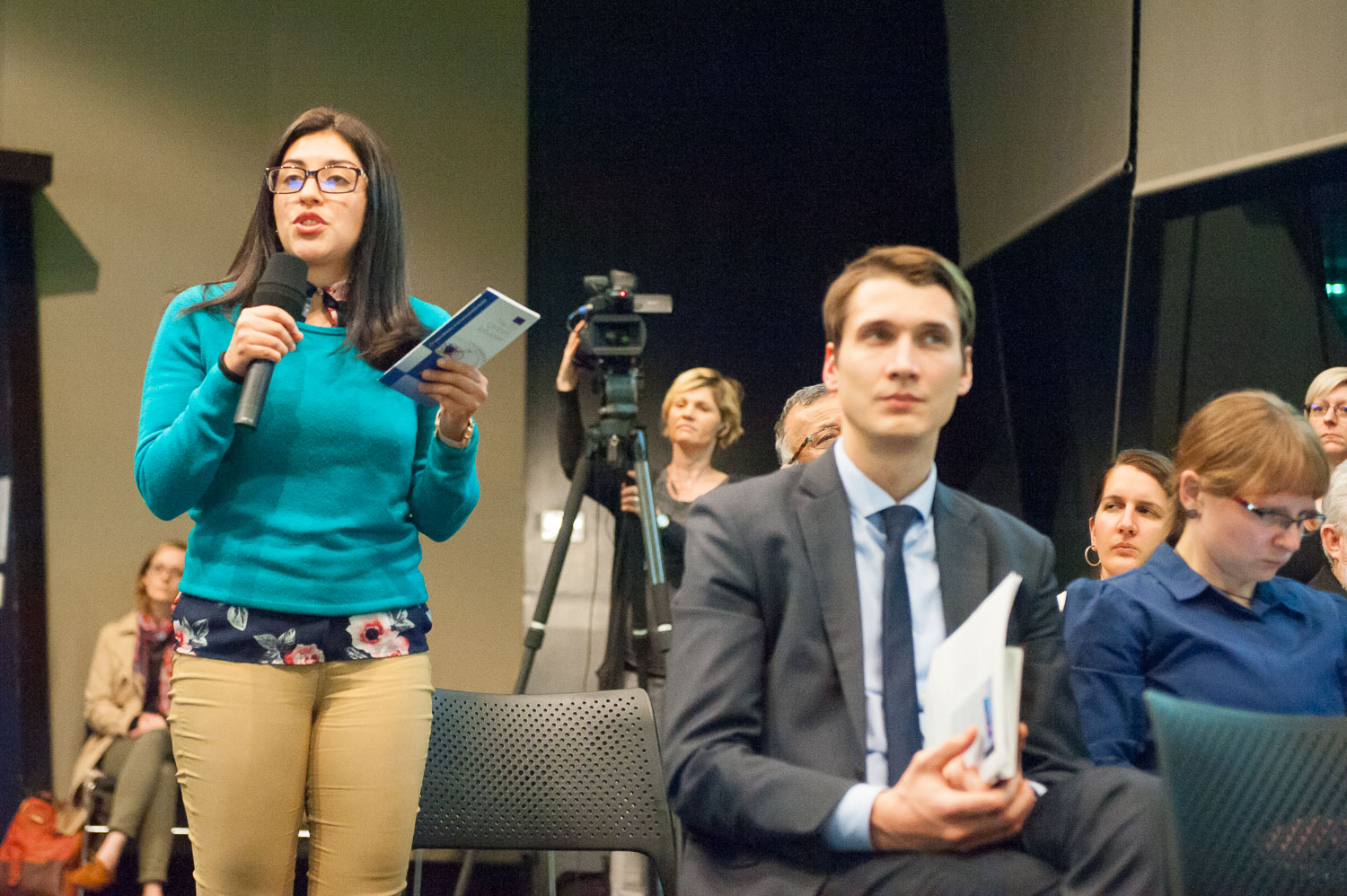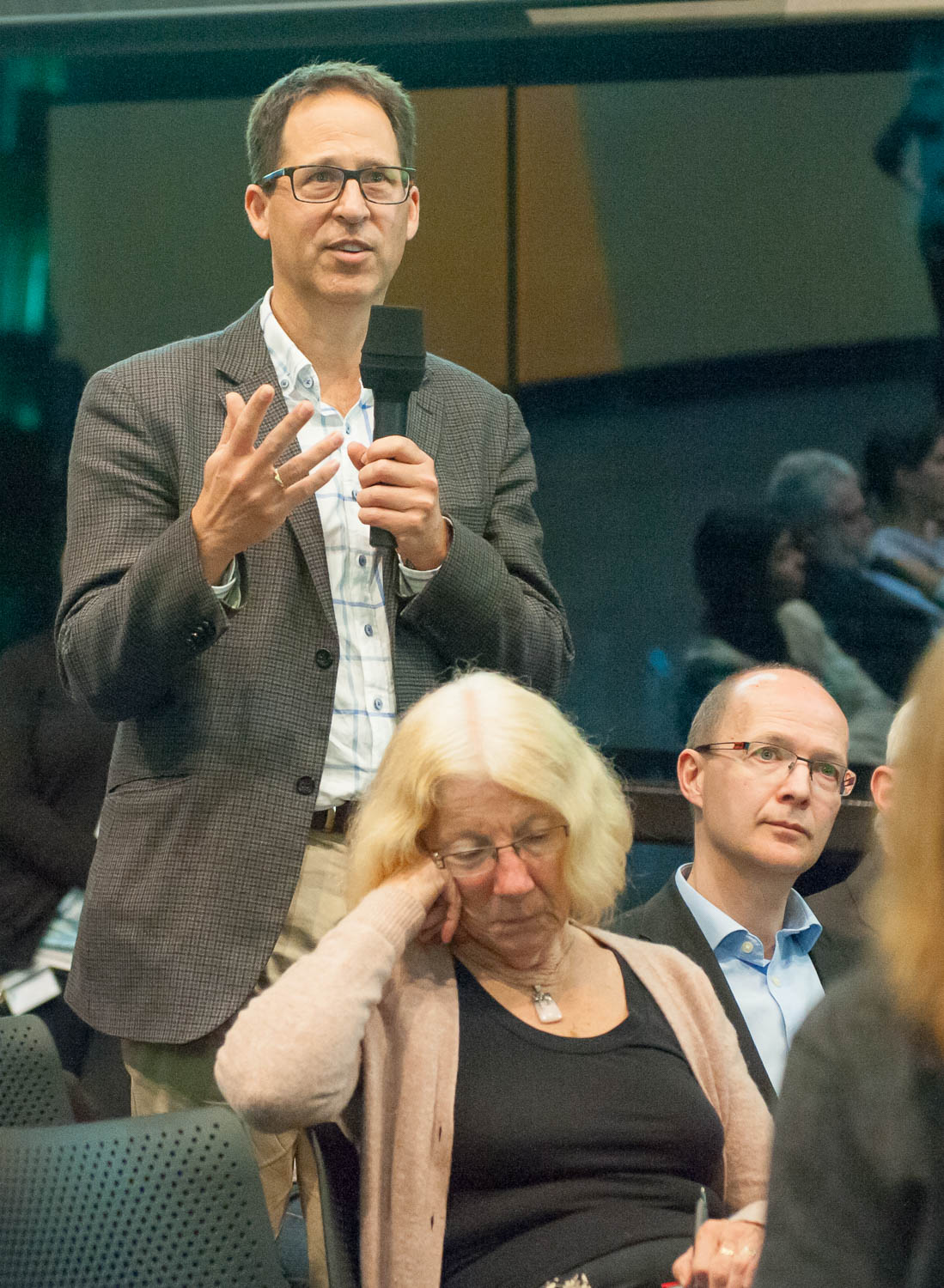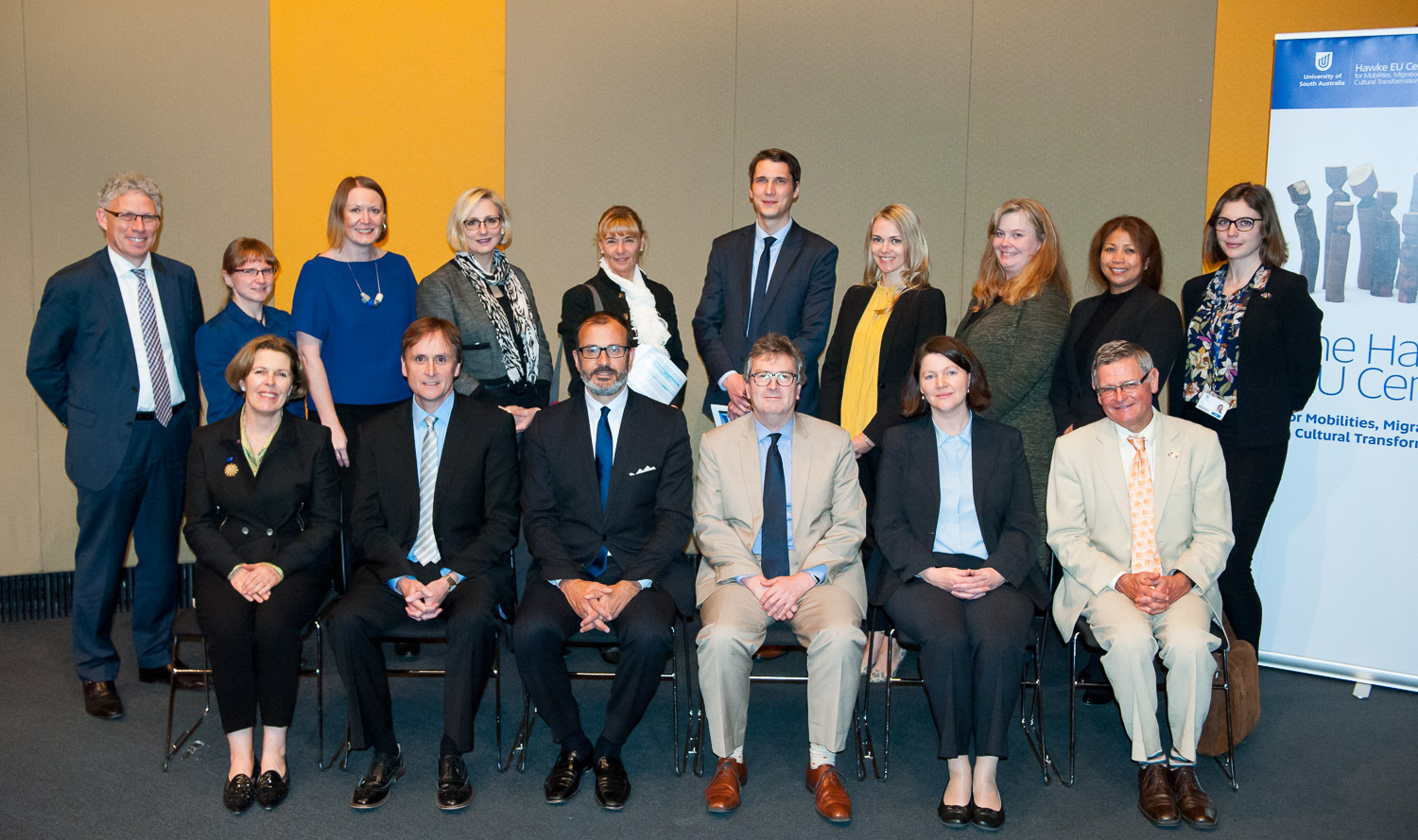 Presented by