MATES in Construction PhD Scholarship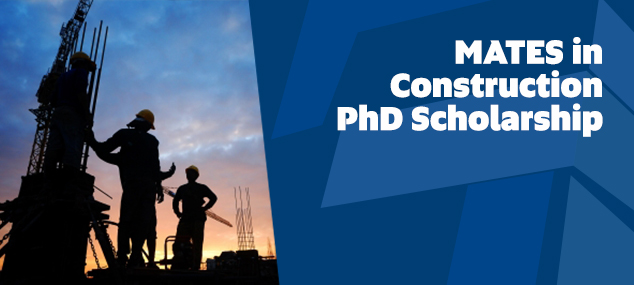 Key Information
Suicide death rates among construction industry workers are higher than general rates in the Australian community. For the first time, the University of South Australia's Mental Health and Suicide Prevention Research Group in partnership with MATES in Construction Australia, will provide a $36,000 per annum scholarship for a full-time PhD candidate to undertake mixed-methods research into the nature, extent, drivers and contributors of suicidal ideation amongst the Australian construction industry workers.
Supervision Arrangements
The successful applicant will be accommodated within the Mental Health and Suicide Prevention Research Group at UniSA and will have as their principal supervisor Professor Nicholas Procter, an acknowledged expert nationally and internationally on suicide prevention and self-harm across a range of practice settings.
Eligibility
Applicants must:
Have a first class Honours degree OR Masters by Research
Have quality research outputs since graduation
Have a background in a health-related discipline
Be citizens or permanent residents of Australia or New Zealand
Meet the eligibility criteria for admission to the University of South Australia's PhD program
How to apply and closing date
Applications close 5.00pm Monday November 19, 2018. Applications should be submitted via the UniSA Research Degrees website.