About us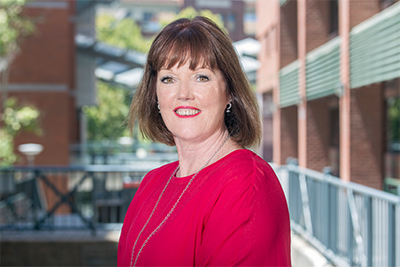 Welcome to the School of Nursing and Midwifery at the University of South Australia.
We are very proud of our reputation and achievements in preparing exceptional, qualified professional nurses and midwives to meet the health needs of individuals and communities. Our graduates practice across a variety of professional fields working as clinicians, educators, administrators, researchers and leaders both nationally and internationally.
The School of Nursing and Midwifery is the largest of its kind in South Australia. We have invested considerable resources to ensure that student learning is the best that it can be with innovative curricula to produce graduates with the knowledge and skills needed by the health industry, now and into the future.
We provide state-of-the-art teaching facilities at the City East campus in the heart of Adelaide's picturesque CBD precinct. Our programs are offered in flexible modes of study and regardless of whether students study internally or externally they can access course materials, readings and learning activities at any time through the University's online Personal Learning Environment.
In addition, our Horizon Hospital and Health Service (HHHS), located on campus, enable students to undertake a range of practical learning and simulated experiential activities. The HHHS replicate authentic hospital and health service settings where students are clinically prepared, under the guidance of senior nurse and midwife clinicians, for practical placements in leading public and private teaching hospitals and health service partner organisations in metropolitan and rural locations.
The School is staffed by an outstanding group of academics, clinicians and leaders in their field who have a strong commitment to excellence in teaching and learning and strive to provide the highest quality education to nurses and midwives throughout the range of undergraduate and postgraduate programs we offer. In addition, our staff are committed to ensuring the highest quality of health care delivery and actively engage in research to generate new knowledge to support their teaching.
In our School, registered nurses and midwives can also further their careers by undertaking postgraduate study in a range of Professional Certificates, Graduate Certificates, Graduate Diplomas and Masters programs in specialist areas such as mental health, critical care nursing, cardiovascular nursing, health and ageing, allergy nursing, and nurse education.
The School also offers research education through Honours, Masters by Research and a PhD program where higher degree students undertake a broad range of nursing, midwifery and health related research under the supervision of experienced academic staff and members of the School's professoriate. Much of this research is undertaken in conjunction with a range of different industry partners and with a multidisciplinary group of research collaborators.
The School of Nursing and Midwifery at UniSA is committed to ensuring that our students are educationally prepared for an outstanding professional career. I invite you to explore our website and learn much more about our School and our programs.
Warm regards,
Associate Professor Rachael Vernon
Head: School of Nursing and Midwifery