Programs and Courses
Cancer Research
A new $247m health and research facility to support a collaborative and holistic approach to health research.
Active Careers
Check out our 'Active Careers' Guide to Human Movement Programs to find out the diverse places a human movement degree from UniSA can take you.
Science Careers in Health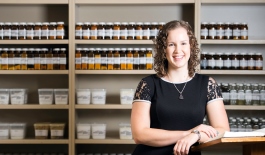 Check out our Science Careers in Health guide to careers in pharmacy and medical science and find out where a pharmacy or medical science degree can take you.