EU Doctoral Pedagogies Colloquium: Models, Challenges, Outcomes
September 14 - 15 September 2016
Location
Various


About I Program I Abstracts I Speakers I Photo Gallery
About
The Hawke EU Centre for Mobilities, Migrations and Cultural Transformations, the Dean of Graduate Studies and the School of Education (EASS) is hosting an EU doctoral pedagogies colloquium to assist with the university's transition to new doctoral formats, as proposed in UniSA's Crossing the Horizon.
Bringing together leading experts from the EU and academics and students within the university, the two day program will present a series of activities including a series of masterclasses and a public lecture.
Program
Wednesday 14 September
Venue: Bradley Forum, Level 5, Hawke Building, Download campus map
11.00am - 11.30am

Morning tea

11.30am - 12.30pm

MASTERCLASS 1
Models of Doctoral Training in Europe: Trends, Implementation and Outcomes
Speaker: Professor Alexandra Bitusikova

12.30pm - 1.30pm

Light lunch

1.30pm - 2.30pm

MASTERCLASS 2
A National Framework for Doctoral Education: A Detailed Case Study
Speaker: Dr Eucharia Meehan

2.30pm - 3.30pm

MASTERCLASS 3
Doctoral Training and Supervision at the Academic 'Coalface': Does it Translate?
Speaker: Professor Andrew Brown
PLESE NOTE THAT THE STUDENT & SUPERVISOR EXCHANGE HAS BEEN CANCELLED
Thursday 15 September
Venue: C1-79, C Building, Magill Campus, Download campus map
10.30am - 12.30pm

PUBLIC LECTURE
Linking Enterprise & Mobility with the Doctoral Experience
Speakers: Professor Alexandra Bitusikova and Dr Eucharia Meehan

The lecture will be followed by a panel discussion with Professor Andrew Brown,
Professor Pat Buckley and Professor Stephen Dobson11.00am - 11.30am

Abstracts
Masterclass 1: Models of Doctoral Training in Europe: Trends, Implementation and Outcomes
Speaker: Professor Alexandra Bitusikova
The presentation will introduce key trends in the development of doctoral education in Europe in the last decade. It will first bring a broader European policy perspective in the global context and then focus on particular aspects of doctoral education that have been changed and transformed in recent years, such as structures (doctoral schools), training (transferable skills), supervision (professional development of supervisors), career development and mobility of doctoral candidates or learning outcomes (thesis and its defence, number of required publications). The presentation will also touch upon the latests challenges that have been discussed in Europe: diversity, research integrity, open science and 'quality versus quantity'. The presentation is based on numerous discussions, projects and events organised by the European University Association – Council for Doctoral Education.
Masterclass 2: A National Framework for Doctoral Education: A Detailed Case Study
Speaker: Dr Eucharia Meehan
In the summer of 2015, a National Framework for Doctoral Education was launched in Ireland. This Framework was endorsed by higher education institutions, higher education and research funders, government departments and quality assurance agencies. In a European context, this National Framework approach is a unique initiative. The Framework culminated from extensive national consultation with the range of stakeholders including employers and enterprise. It was also significantly influenced by developments in doctoral education at a European level. The Framework is now in 2016 in the process of being implemented. This masterclass will set out the drivers behind the development of this national approach, the learning from the development process, the key features of the Framework and the status of implementation. Whilst the perspective of all stakeholders will be reviewed, there will be a particular focus on the perspective of, and progress within, the higher education institutions. A recent independent assessment by the national quality assurance agency will be drawn upon.
Masterclass 3: Doctoral Training and Supervision at the Academic 'Coleface': Does it Translate?
Speaker: Professor Andrew Brown
The postgraduate research landscape has, over the past decade, become increasingly complex. With the consolidation of professional doctorates, performance based doctorates, doctorates by publication and other forms and modes of doctoral degree provision, offered alongside the 'conventional' PhD, the postgraduate research student population has, correspondingly, become increasingly diverse. Whilst structured taught input and codes of practice act to support students in conducting research with the aim of making an original contribution to knowledge, the principal responsibility for supporting students continues to lie with the supervisor or supervisory team. How best to support students is further complicated by differences between disciplines and the range of career trajectories, not just academic and research related, now pursued by doctoral graduates. This masterclass for supervisors and research educators will draw on different systemic responses to this complexity to explore the principals and practices of supervision, how these relate to emerging forms of doctoral training and the extent to which these practices can be transported from one context (disciplinary, cultural, professional, systemic and more) to another.
Public Lecture: Linking Enterprise & Mobility with the Doctoral Experience
Speakers: Professor Alexandra Bitusikova and Dr Eucharia Meehan

It is now a globally accepted imperative that talented people are the single most important factor in innovation. This is succinctly articulated by the OECD in its 2015 Innovation Strategy, "human capital is the essence of innovation".
Ensuring enterprise has a positive view of public research capability is of increasing importance and its linkages to the educational system are an important component of the ability to grow the enterprise and innovation base. Development of postgraduate human capital, with the right mix of skills and expertise to meet the evolving labour market, is also crucial.
Thus the imbuing of doctoral graduates with the transferable skills needed for a broad range of employment sectors, and for making significant contributions to any field, is of increasing significance. Furthermore, mobility is a vital element of a researcher's development. Intersectoral mobility between industry and academia forges important linkages between research and innovation performers. Intersectoral mobility also provides researchers with the opportunity to gain first-hand experience in an enterprise research environment while also providing enterprise with access to highly specialised trained researchers from the academic institutions. The lecture will review strategies and initiatives being adopted in Europe to enhance intersectoral mobility and enterprise engagement with the doctoral experience.
Speakers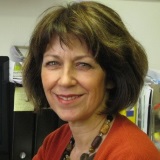 Professor Alexandra Bitusikova is an Associate Professor at Matej Bel University (UMB) in Banská Bystrica, Slovakia, and a Senior Adviser to the EUA Council for Doctoral Education in Brussels, Belgium. From 2003 to 2008 she worked at the European University Association (EUA) in Brussels where she was responsible for activities related to doctoral education reform in Europe. She was fully engaged in the process of the establishment of the EUA Council for Doctoral Education (EUA-CDE) in 2008. Since then she has been working at EUA-CDE as a senior adviser in the field of doctoral education while pursuing her academic career.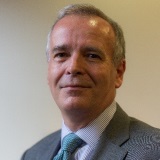 Andrew Brown is Professor of Education and Society and Director (Interim) of the UCL Institute of Education (IOE). He has previously served as Pro-Director (Academic Development), Dean of the Faculty of Policy and Society and Dean of the Doctoral School at the IOE. He is a sociologist with a particular interest in research capability and capacity building, doctoral education and the relationship between academic, professional and everyday discourse and practice. He has been a Visiting Professor at Nanyang Technological University, Hong Kong Institute of Education and Director of the Singapore Workforce Development Agency.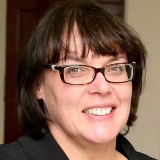 Eucharia Meehan has been Head of Research and Innovation at the Higher Education Authority (HEA), the statutory planning and development body for higher education and research in Ireland, since 2002. In 2012, she was appointed Director of the newly formed Irish Research Council. The Council, which builds on the excellent work of two former councils, the IRCHSS and the IRCSET, has a mission to enable and sustain a vibrant and creative research community in Ireland. Dr. Meehan represents the Council on the National Prioritisation Action Group chaired by Mr. Sean Sherlock, T.D, Minister for Research and Innovation.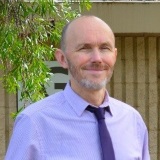 Professor Stephen Dobson is Dean and Head of School of Education at the University of South Australia. Prior to entering higher education he worked for thirteen years with refugees as a community worker. His research and teaching interests include assessment, professional development, refugee studies, bildung, inclusion and classroom studies. He is guest professor at the Centre for Life Long Learning, Lillehammer University College, Norway. Dobson is a member of the Teacher Education Expert Standing Committee for the Australian Institute for Teaching and School Leadership (AITSL).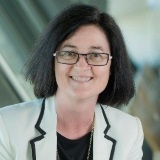 Professor Pat Buckley is Dean of Graduate Studies at the University of South Australia. She received her Bachelor and PhD degrees in Biochemistry from the National University of Ireland, Galway. Her earlier research career focused on how early postnatal experience and childcare practices affect the developing physiology of infants. She has also led nationally funded research into improving science education in universities. More recently, Prof Buckley has been Director of the Sansom Institute for Medical Research, and Dean Research & Research Education in the Division of Health Sciences at UniSA.
Photo Gallery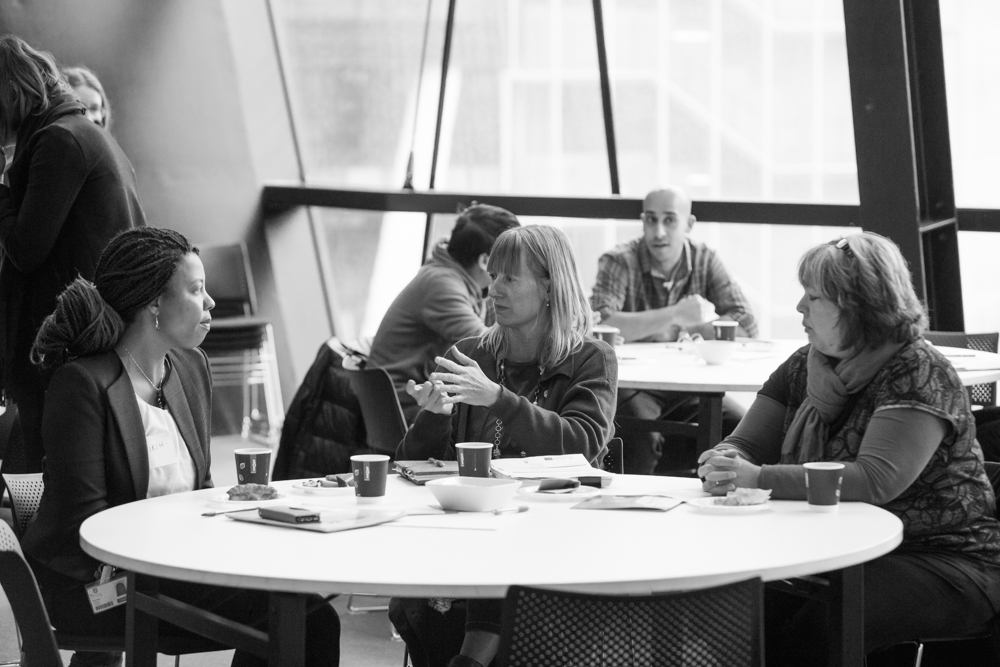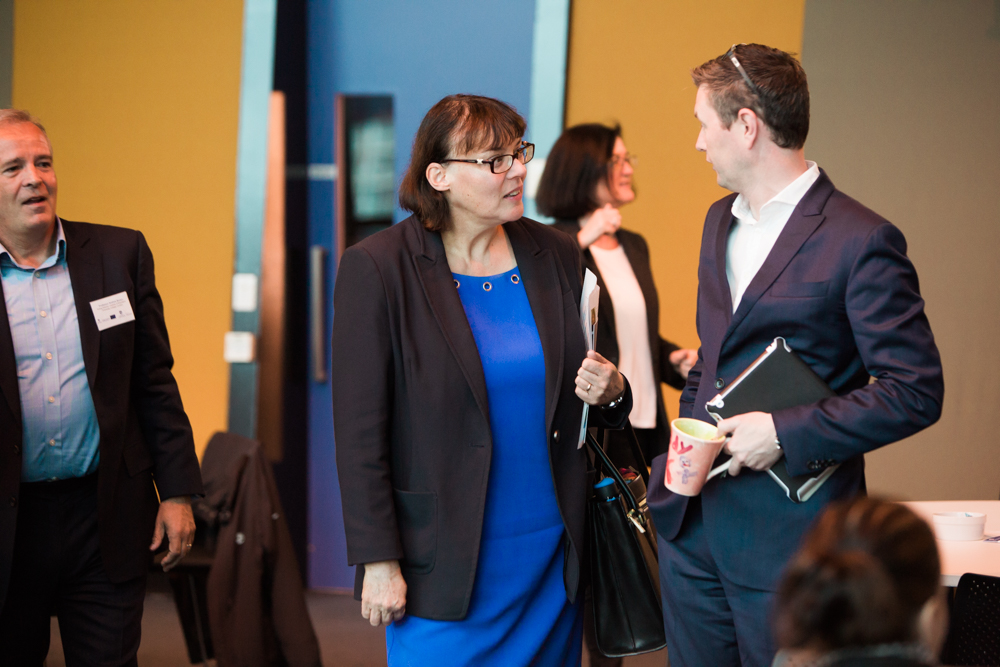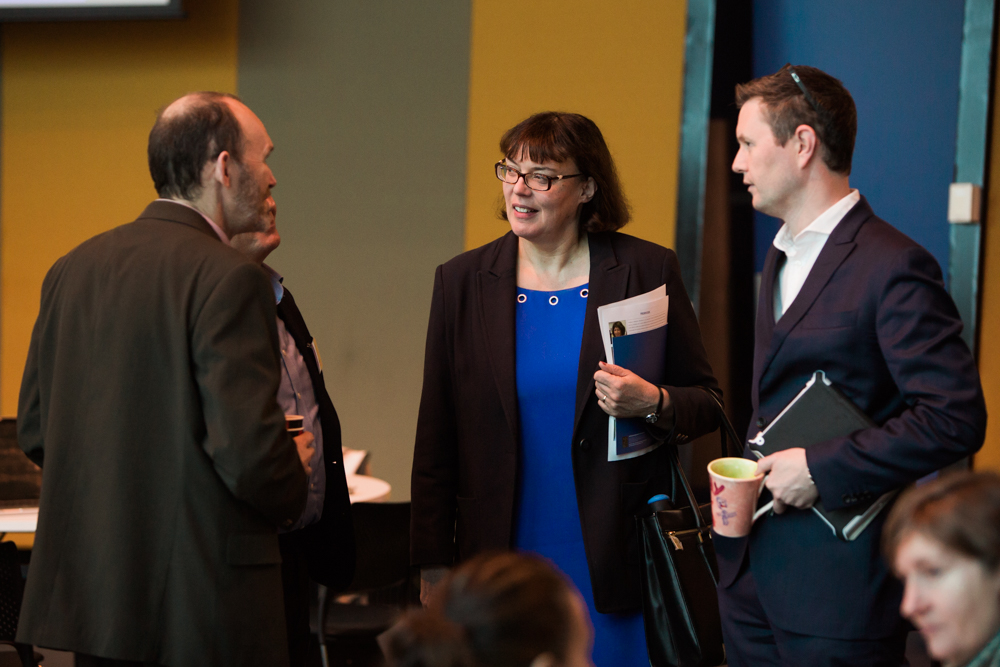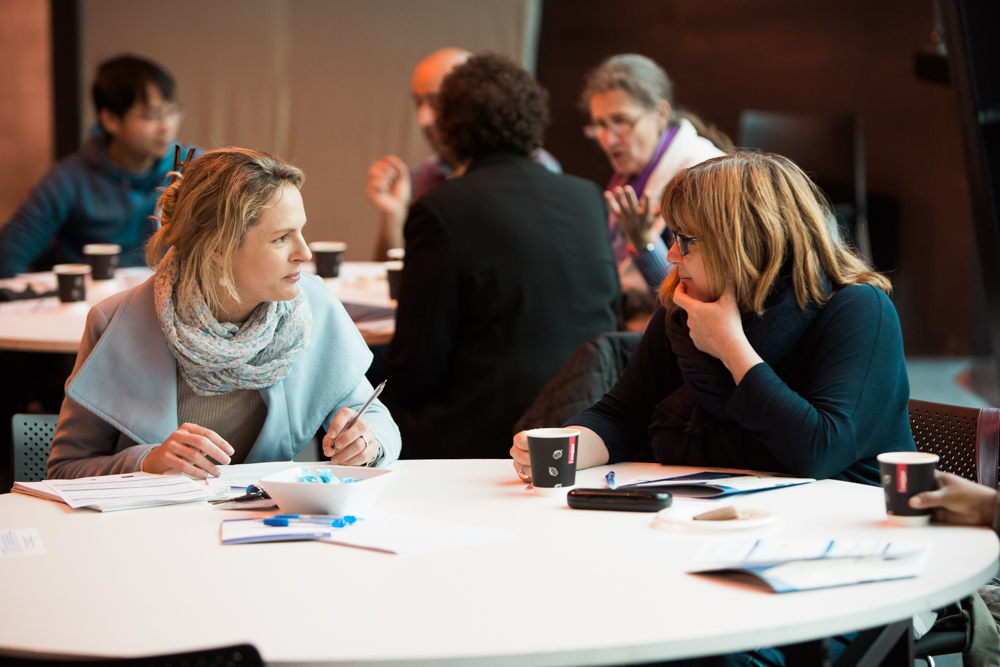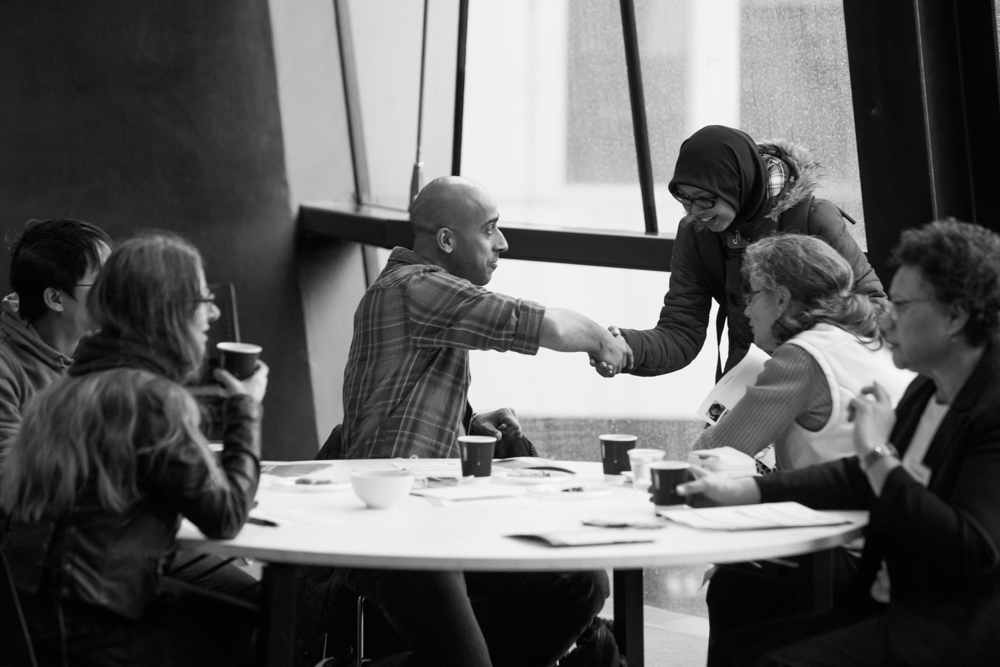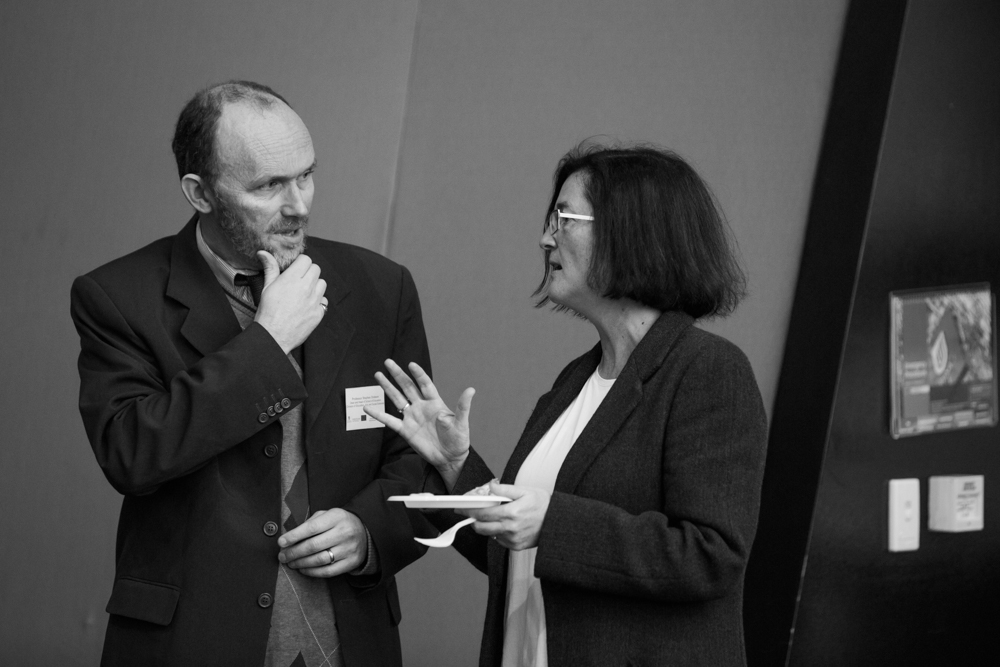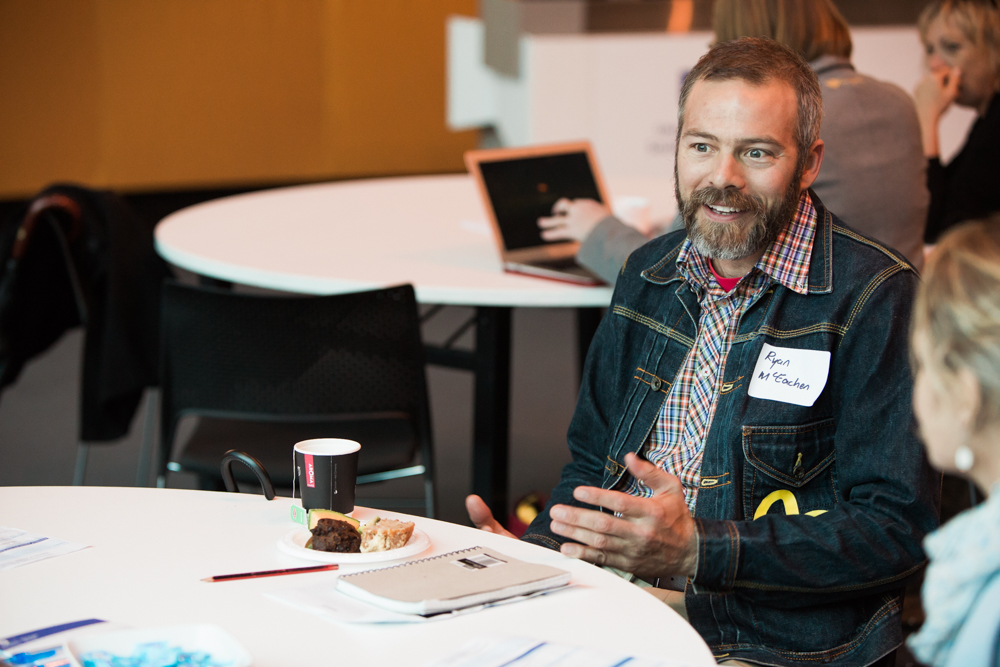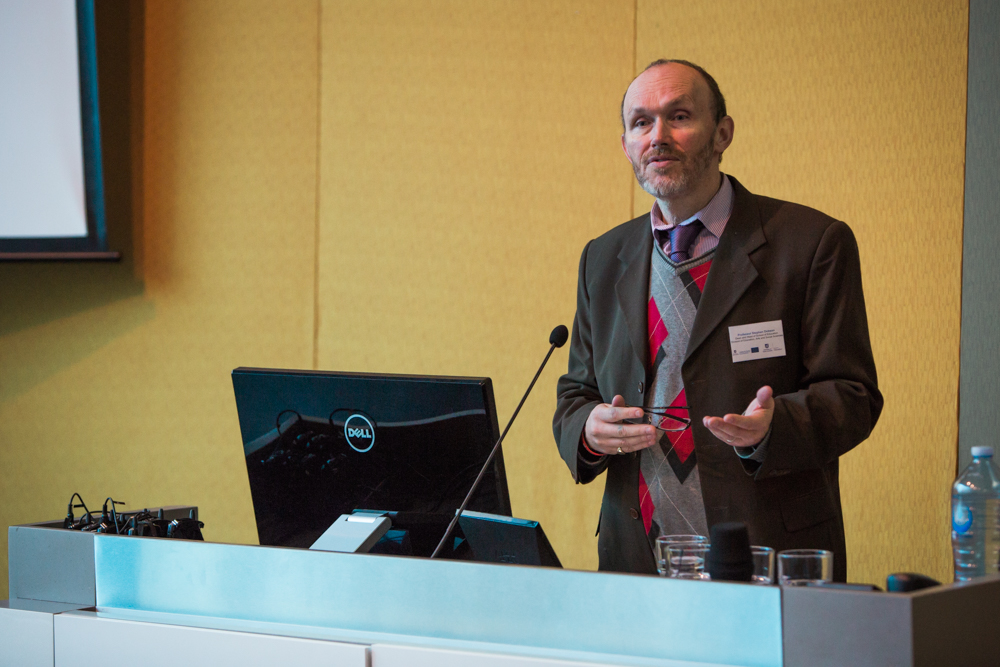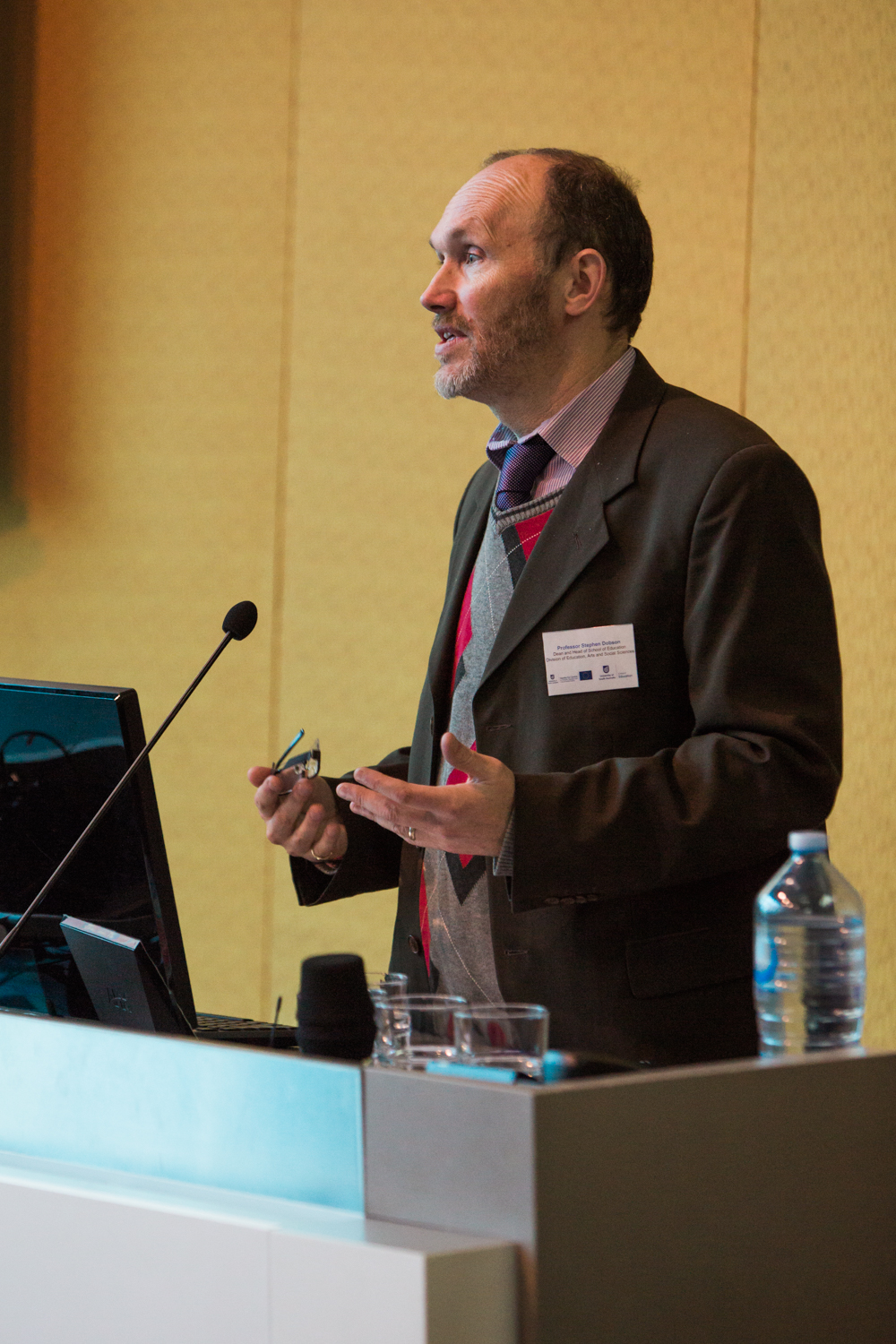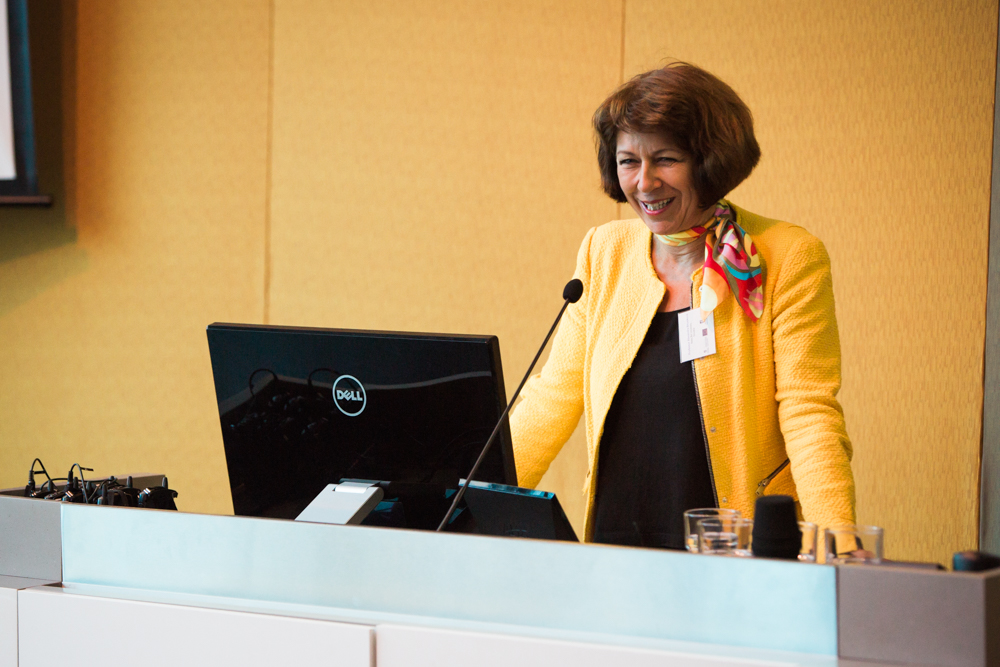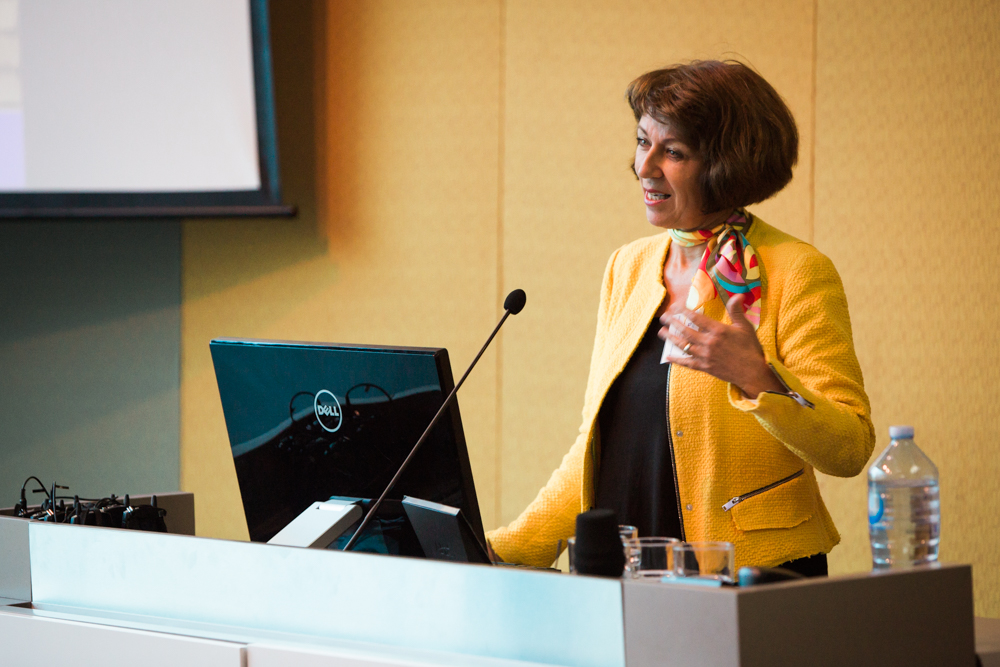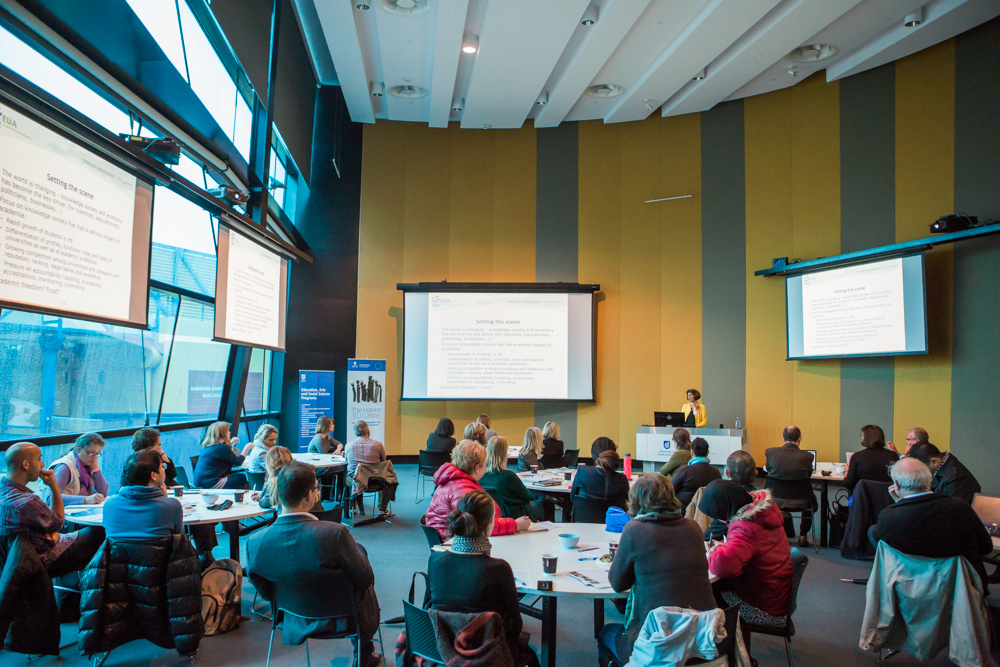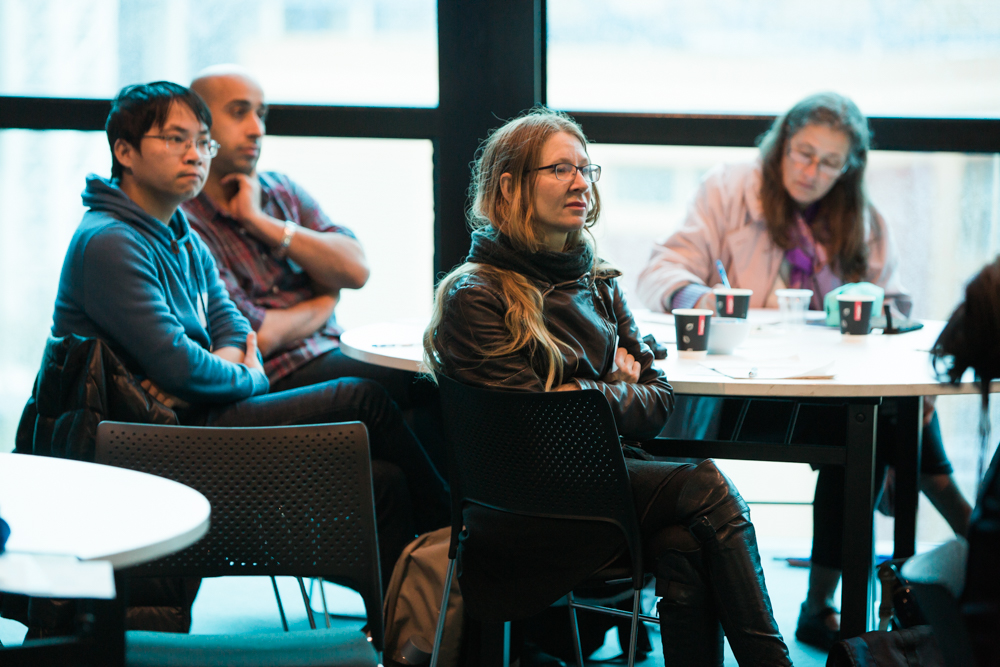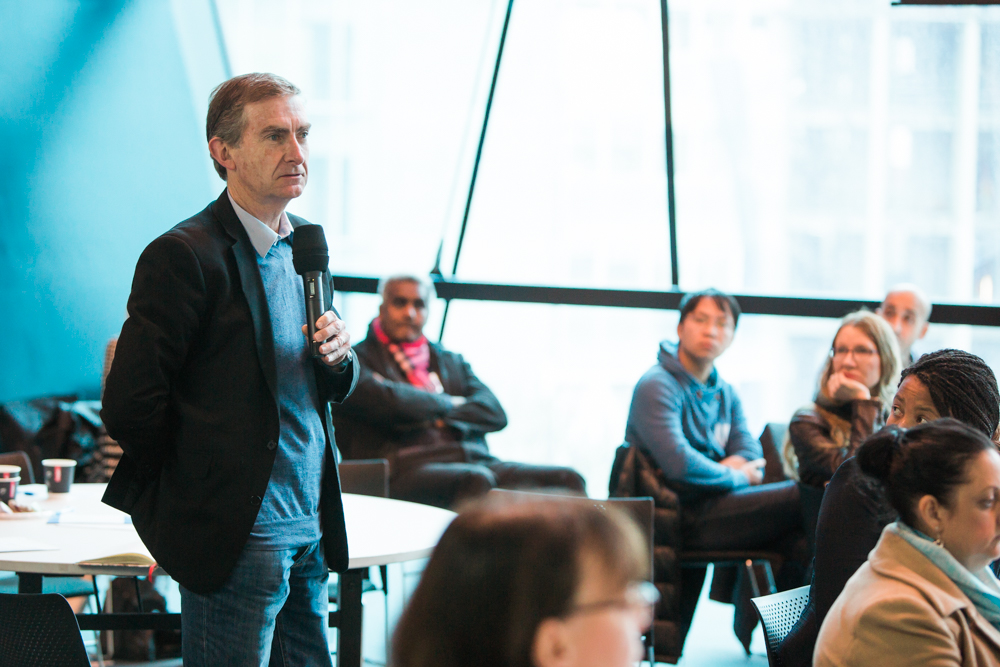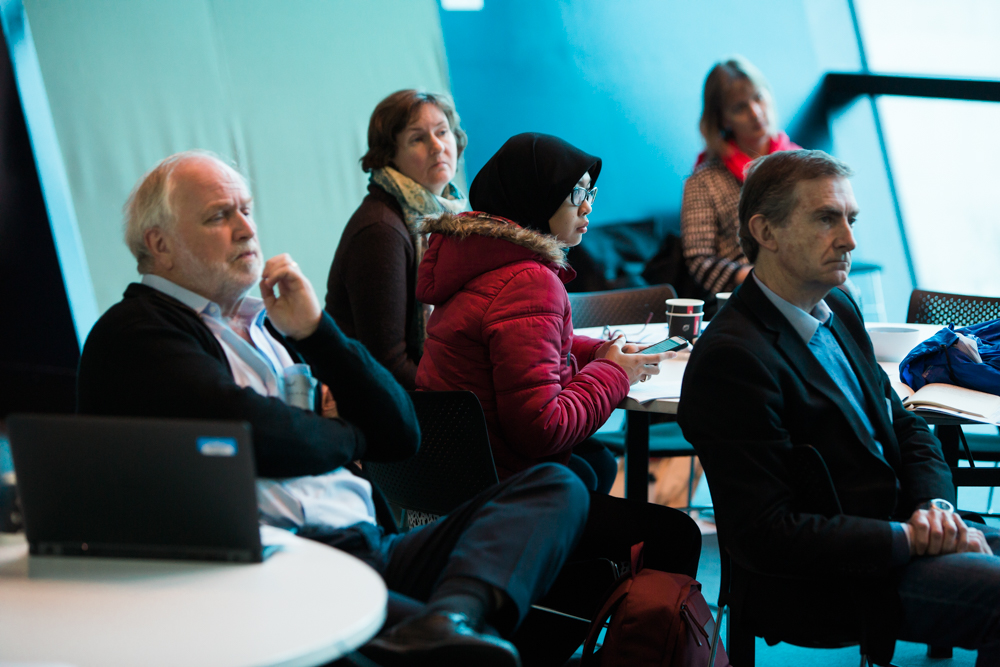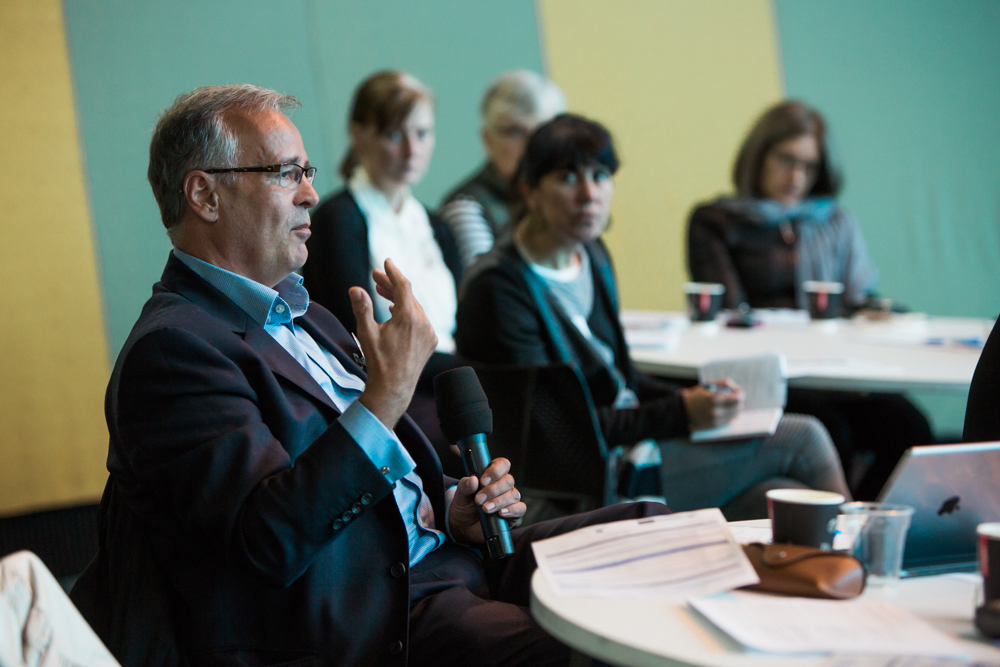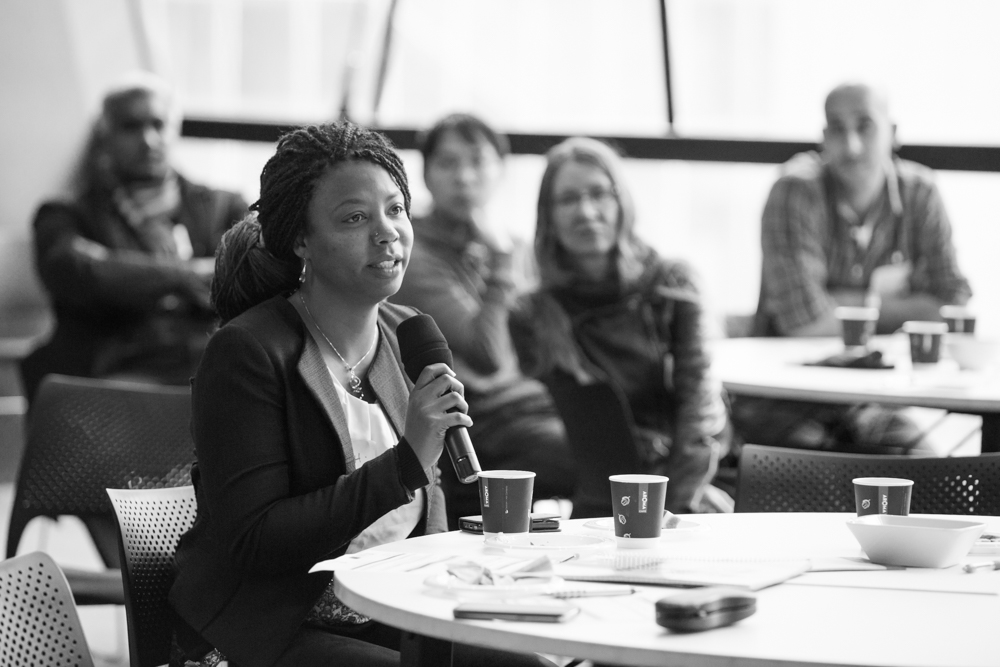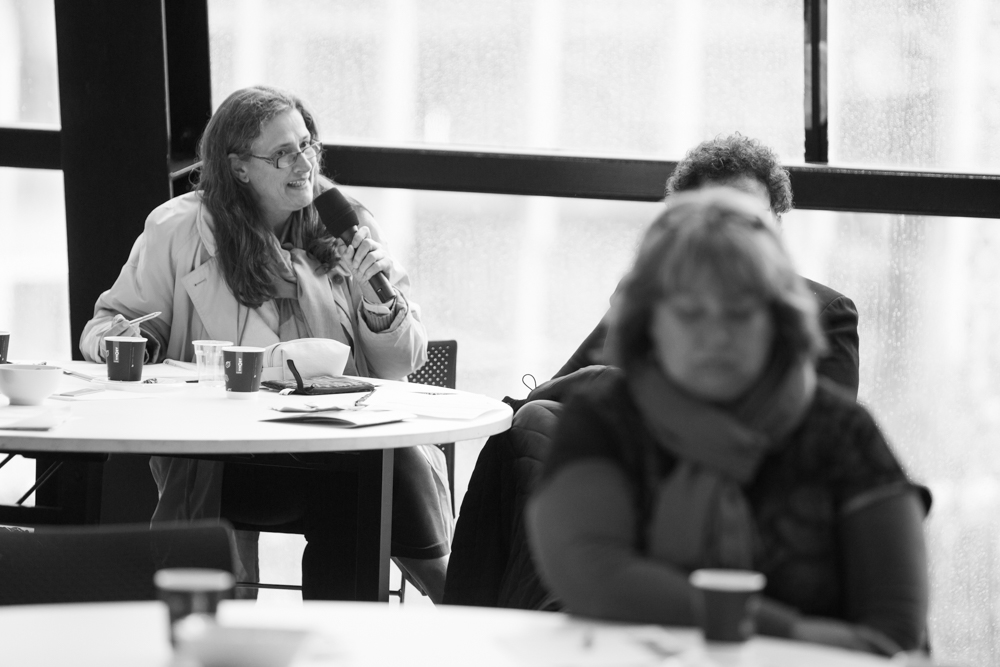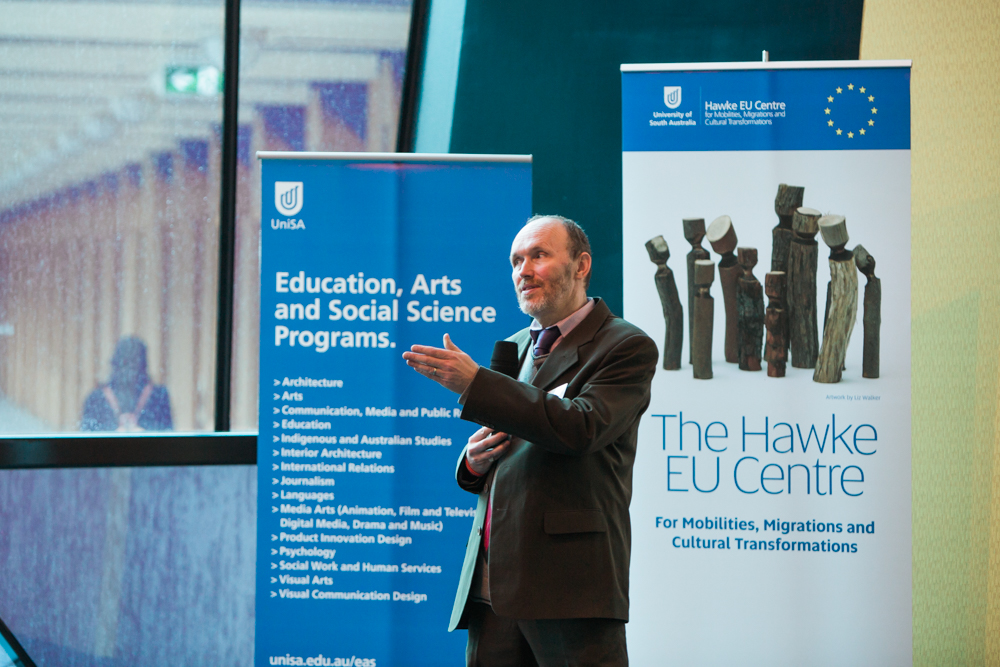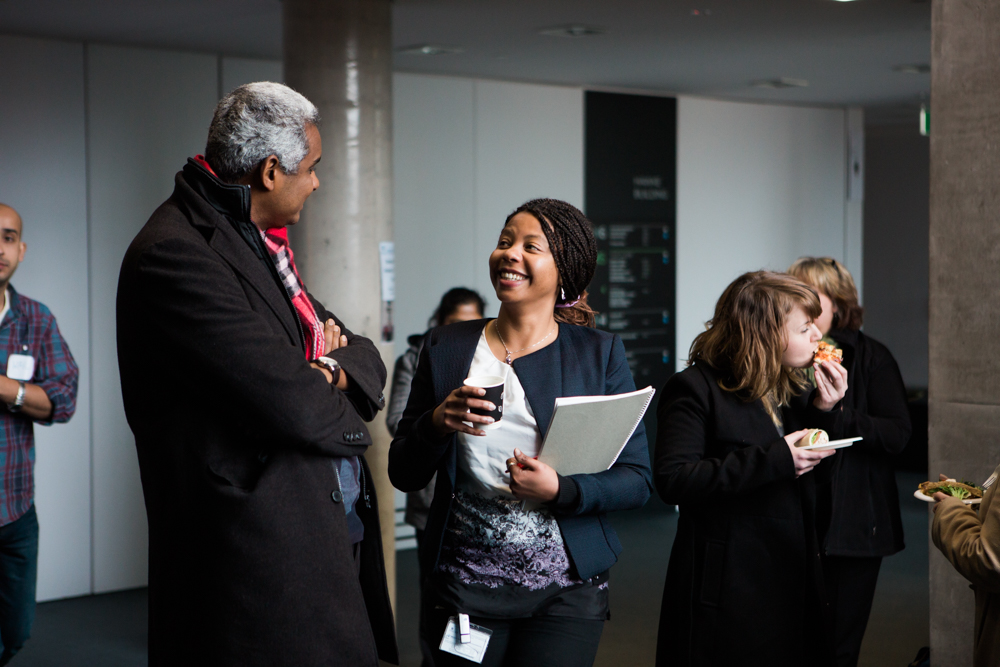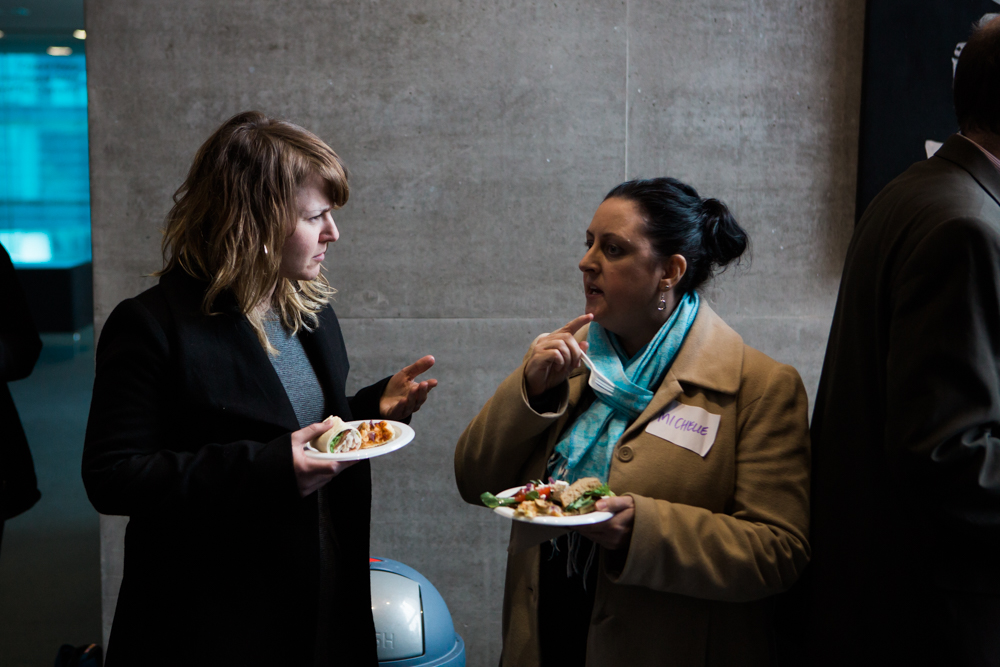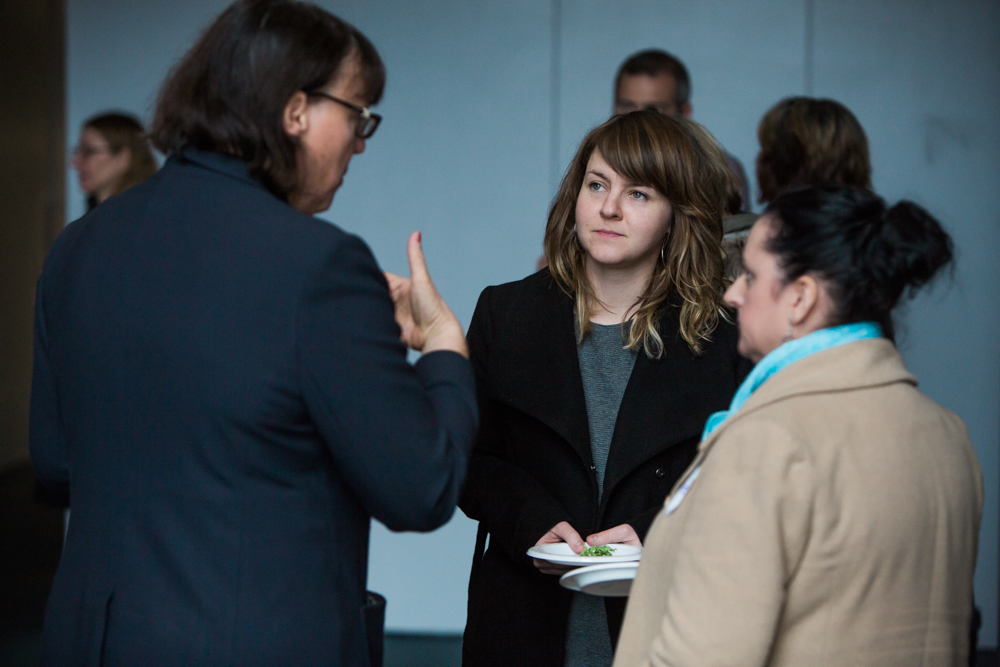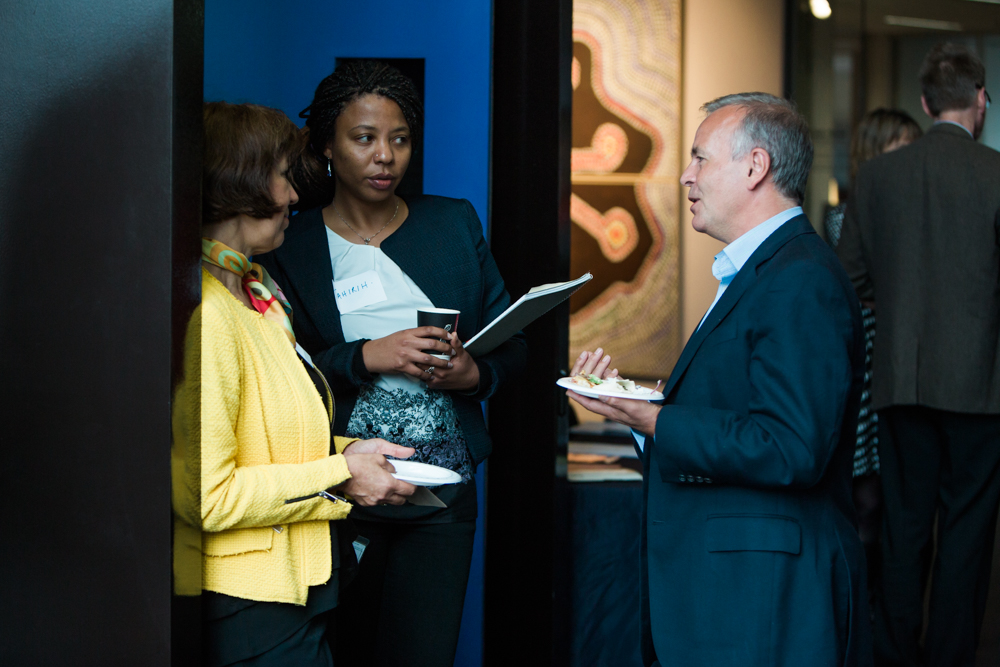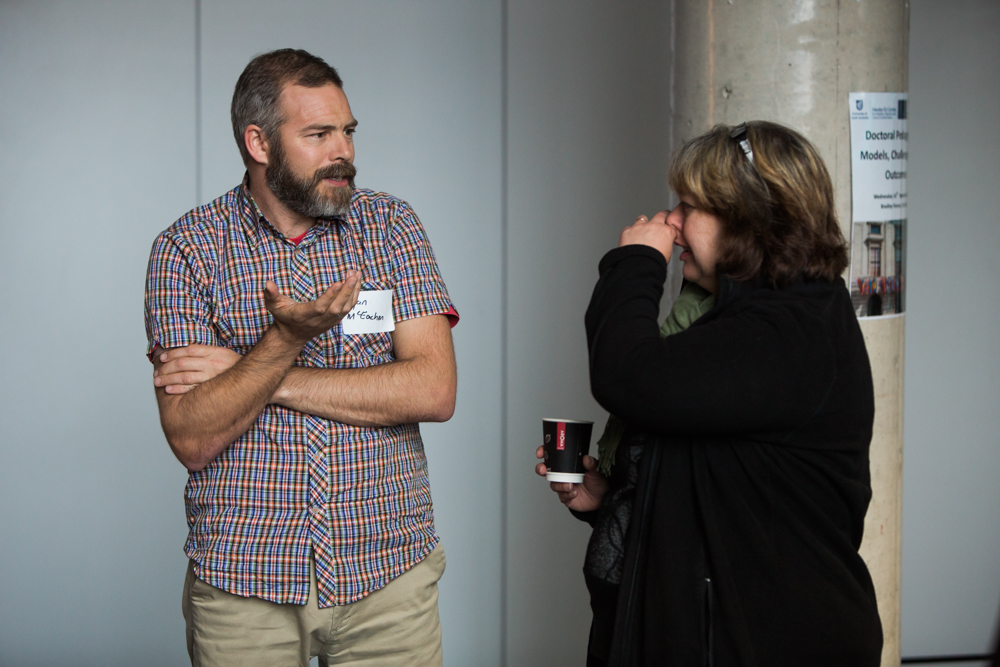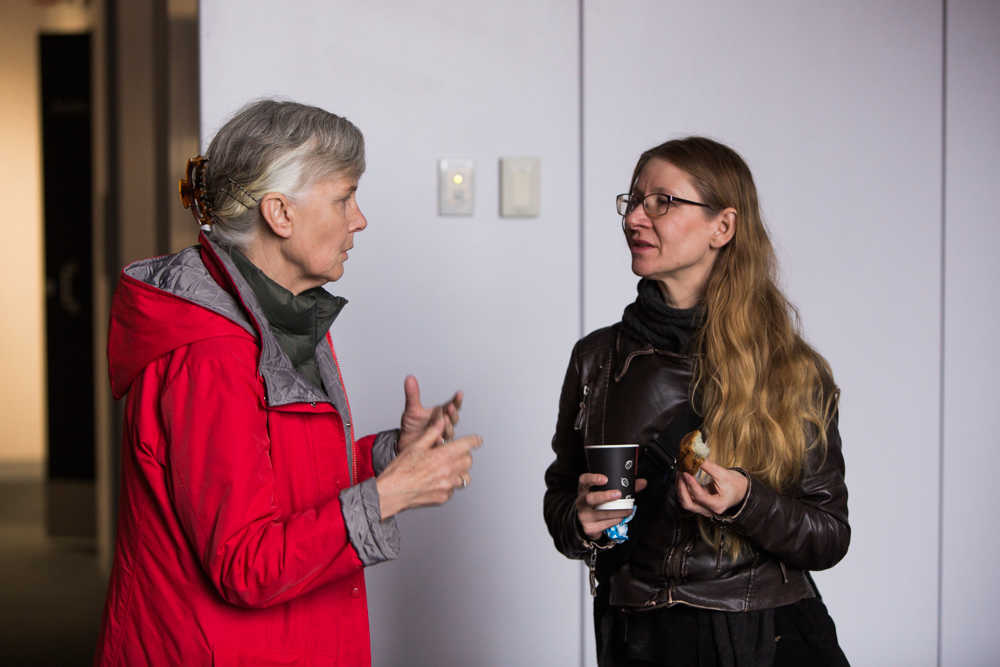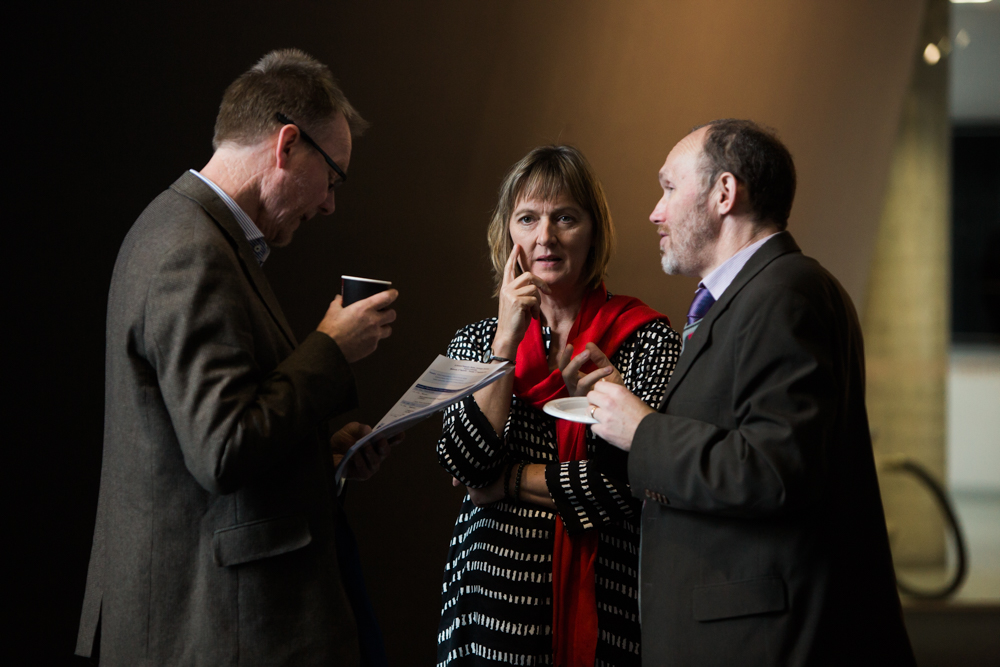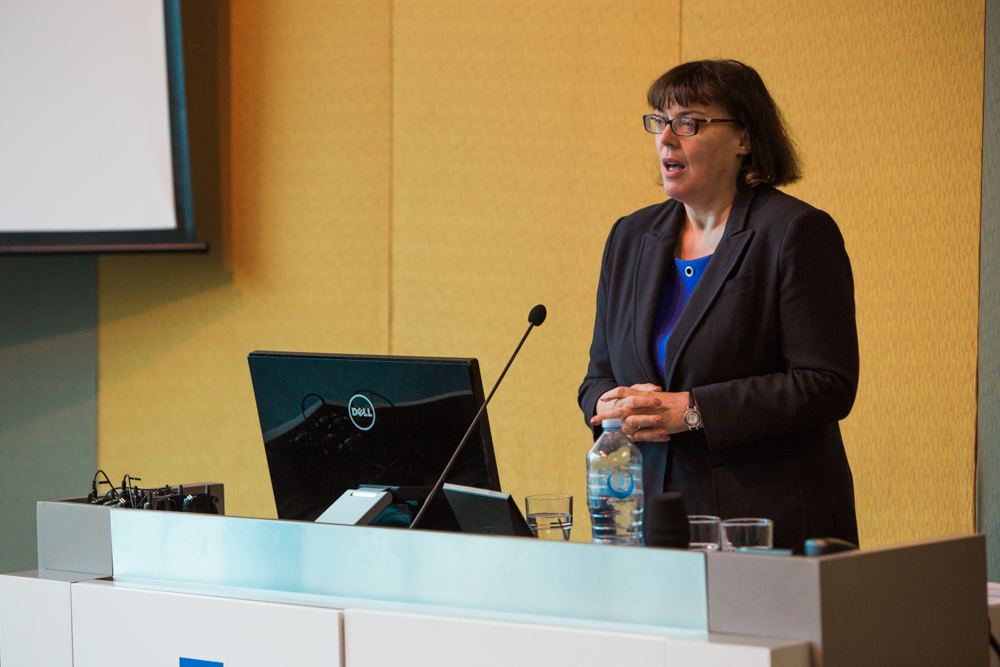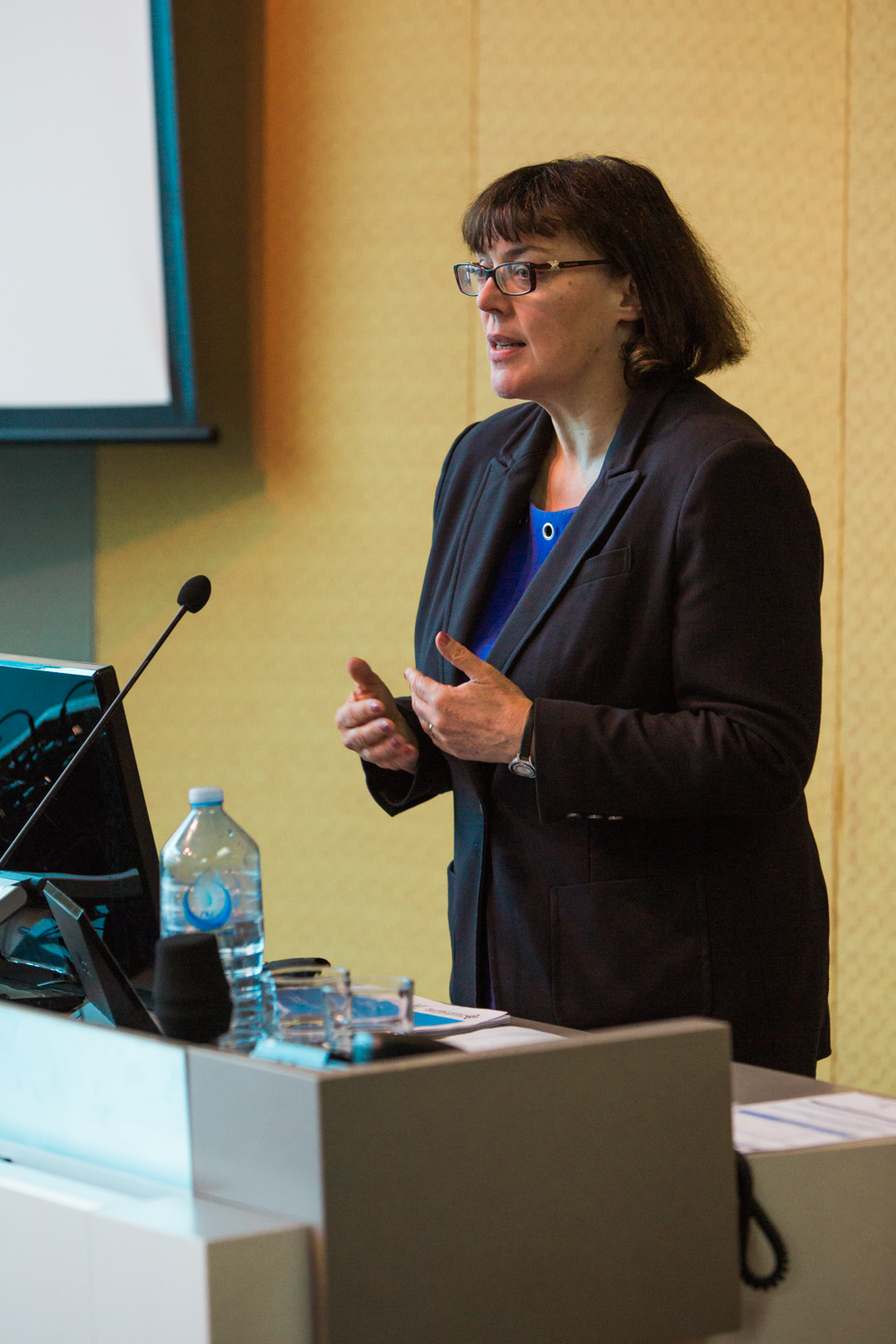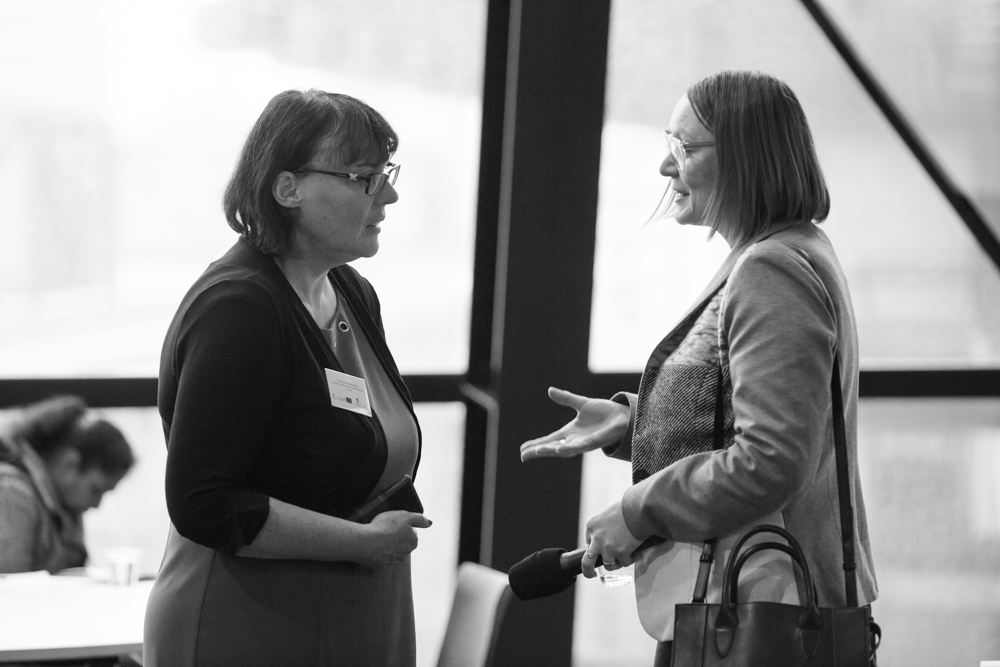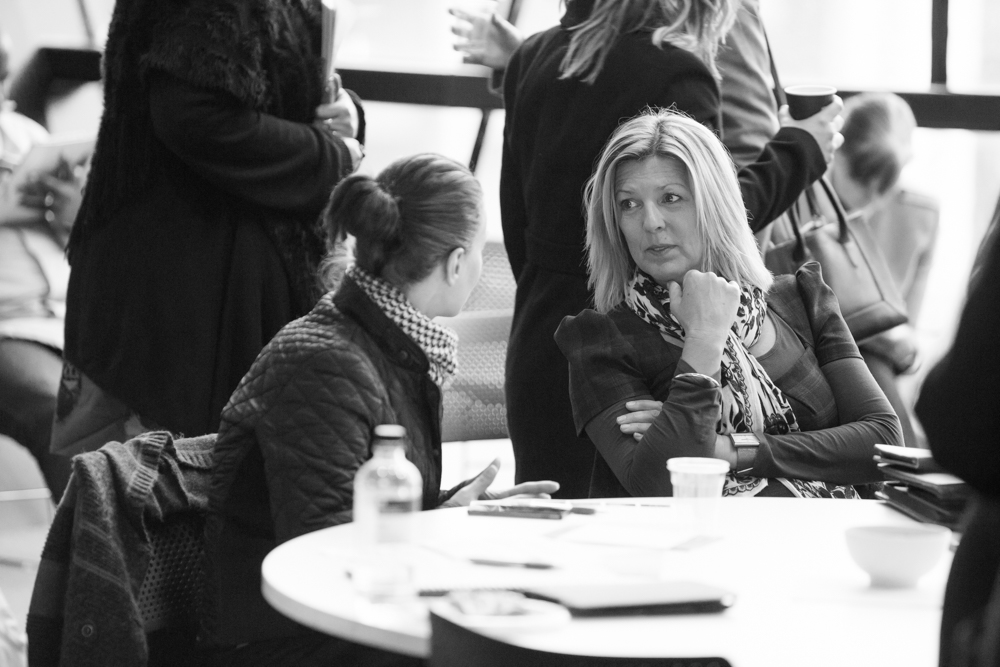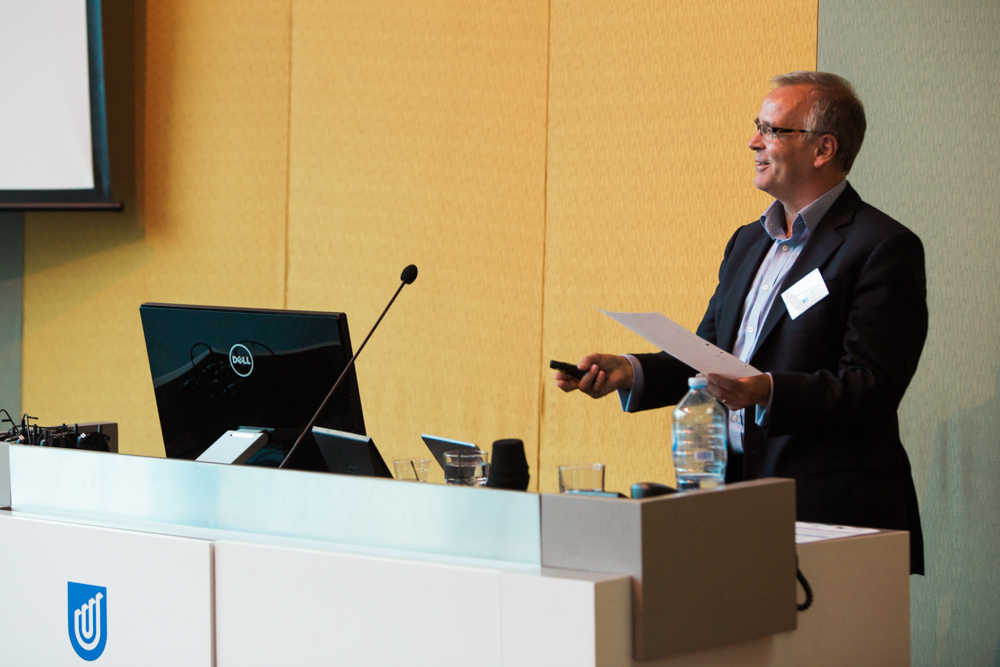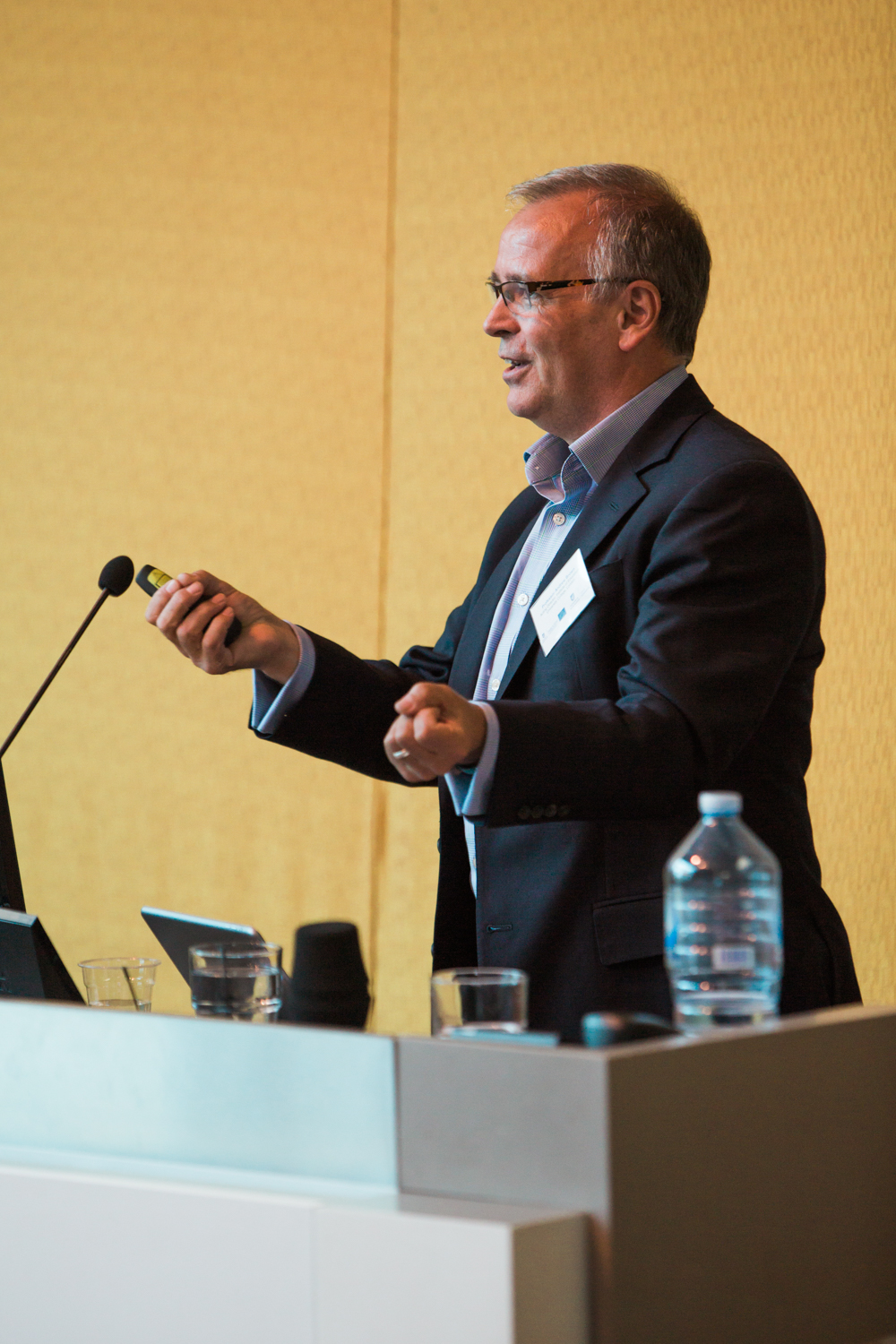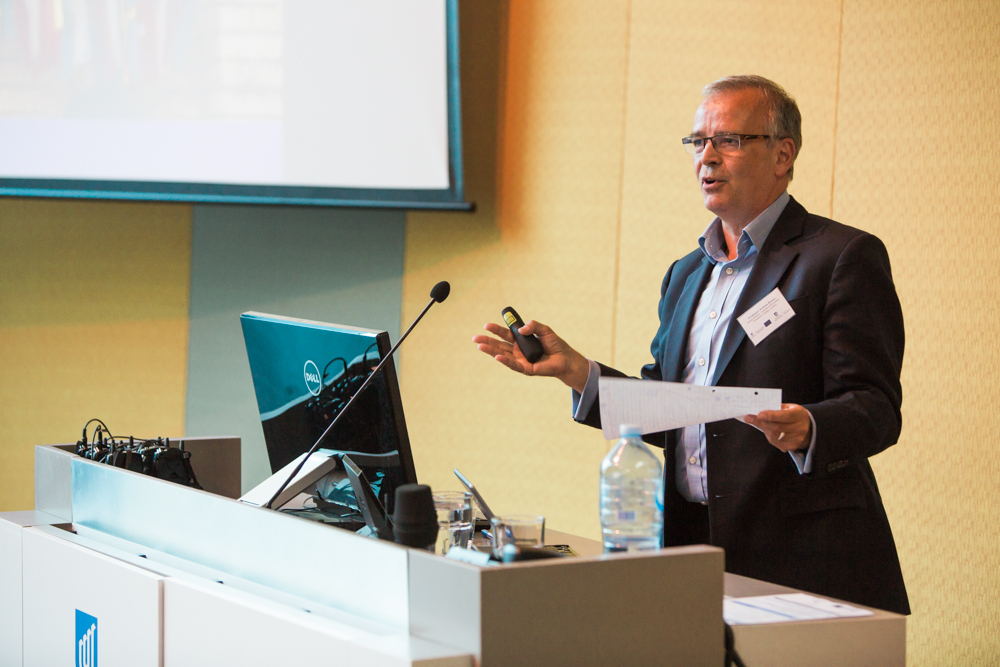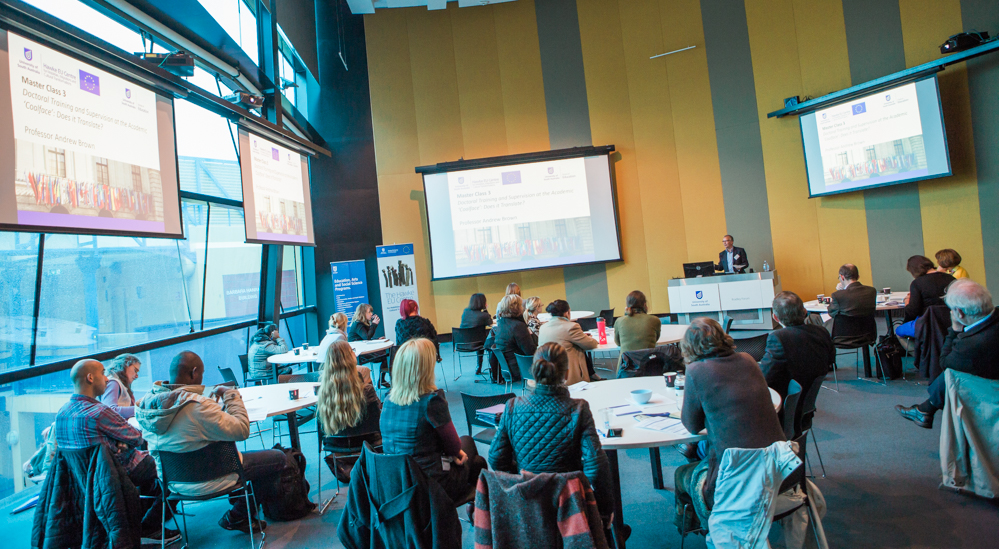 Contact
Dr Nicola Pitt
Centre Coordinator, Hawke EU Centre
E: hawkeEUcentre@unisa.edu.au
P: +61 8 8302 2949