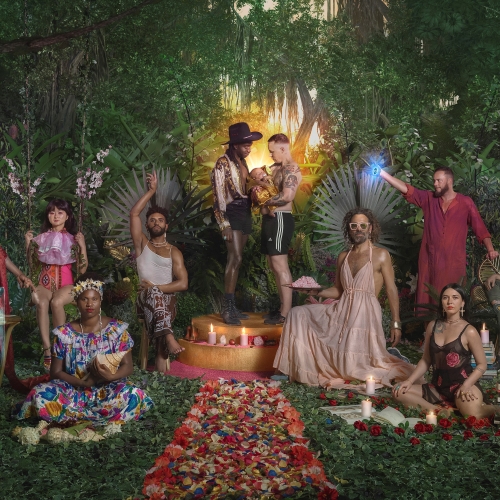 SPRING SEASON OPENS / AMOS GEBHARDT ARTIST TALK
Join us as we celebrate the opening of Samstag's 2020 Spring Season.
Listen to Amos Gebhardt discuss their new work Small acts of resistance with exhibition curator Joanna Kitto, and be the first to see new solo exhibitions by Anne Wallace, Amos Gebhardt and Kirsten Coelho.
Refined, mesmerising and psychologically complex, the artworks in Samstag's Spring Season engage with the present moment, look back to the past and remind us of the rich and varied practices of artists living and connected to South Australia.
Friday 16 October
5—6.30pm
Samstag, UniSA
WRITING ABOUT CONTEMPORARY ART
Join Wendy Walker and Kirsten Coelho for a lively discussion around working with a contemporary artist to write about their work.
Wendy is an art critic, editor and author of the 2020 SALA monograph dedicated to Kirsten's artistic practice spanning three decades. They will discuss the research involved, the way a writer follows thematic threads, and unveils details about the artworks through observation of the work and discussions with the artist.
Samstag's ON ART program expands on our exhibitions with performances, talks and films. Open to students and anyone interested in contemporary art and ideas.
Thursday 29 October
1—2pm
Samstag, UniSA

KIRSTEN COELHO IN CONVERSATION WITH HONOR FREEMAN
Hear from Kirsten Coelho in conversation with fellow ceramicist Honor Freeman against the backdrop of Kirsten's installation of graceful porcelain forms.
Musician Derek Pascoe will perform Penelope, a new work composed in response to Homer's Odyssey.
First stop in the WEST END ART TALKS. Hear from some of South Australia's most celebrated contemporary artists in a series of free talks at Samstag, ACE Open and JamFactory to coincide with exhibitions of new work by each artist/organisation. Attendees will walk between venues – a short stroll – as a group.
ONLINE / Coming soon.

FILM SCREENING / LAURA
After all that conversation, sink into a comfortable seat at Mercury Cinema for a screening of the black and white film noir classic, Laura. Psychologically complex, stylish, beautifully cast, it's a well-crafted murder mystery set in the world of advertising in New York. Stars Gene Tierney, Dana Andrews, Clifton Webb and Vincent Price.
Laura is presented to accompany Anne Wallace: Strange Ways.
POSTPONED / Stay tuned for details.