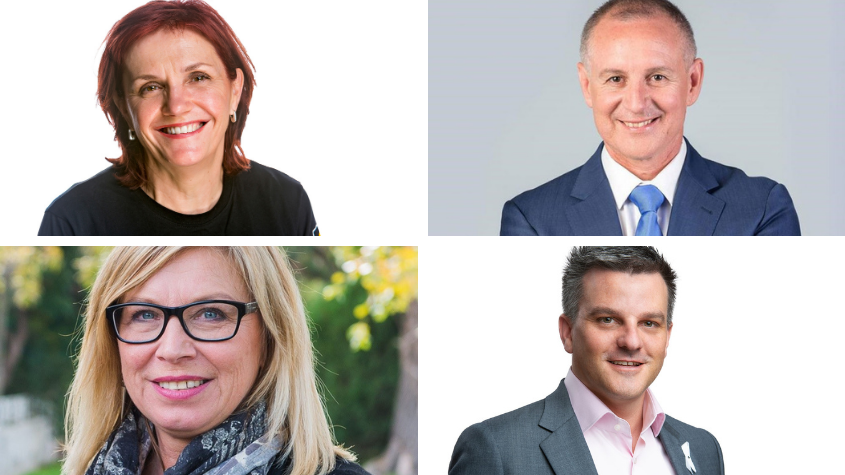 THE POWER OF QUALITY UNIVERSAL EARLY CHILDHOOD EDUCATION:
ECONOMIC EMPOWERMENT, HEALTHY RELATIONSHIPS AND GENDER EQUALITY

THURSDAY 6 MAY 2021, 6PM - 7.30PM

Allan Scott Auditorium, Hawke Building, UniSA City West Campus
MAP
Presented by The Bob Hawke Prime Ministerial Centre, Thrive By Five, White Ribbon Australia and the United Workers Union
View video below or access from our YouTube Channel HERE
Australia's early learning and childcare system is outdated and expensive. But the good news is, there is huge momentum building to change that.
With a high quality, universally accessible and affordable early learning system, our whole community can benefit.
Access to early learning opportunities not only gives children the foundational social, emotional and academic skills needed to thrive, it also eases the financial obstacles faced by families and enables parents to increase their engagement in the workforce.
Increasing a woman's access to high quality and affordable early learning and childcare can help her navigate a way out of a violent or abusive relationship and it can mean early education on women's issues leading to a culture shift in young children.
Thrive By Five CEO and former SA Premier The Hon Jay Weatherill AO will join 2015 Australian of the Year Rosie Batty AO, White Ribbon Australia Executive Director Brad Chilcott and the United Workers Union National President Jo Schofield to discuss the power of high quality, easily accessible and affordable early learning and childcare to help build economic empowerment, healthy relationships and gender equality. They will be joined by writer and journalist, Tory Shepherd.
Please join The Bob Hawke Prime Ministerial Centre, Thrive By Five, White Ribbon Australia and the United Workers Union for this exciting event.
Stay up to date with Thrive By Five here.
This event will be presented LIVE in the University of South Australia's Allan Scott Auditorium. REGISTRATIONS ARE ESSENTIAL. All registered attendees will be required to 'check in' to the venue upon arrival using the South Australian Government's official COVID Safe Check-In process.
PANELLISTS
THE HONOURABLE JAY WEATHERILL AO

CEO OF THRIVE BY FIVE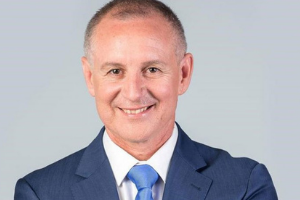 The Honourable Jay Weatherill AO is the CEO of Thrive By Five; responsible for delivering Minderoo's early childhood agenda. Jay was Premier of South Australia for 6½ years and Minister for 16 years in portfolios including Early Childhood. He holds Law and Economics degrees from the University of Adelaide. He is as Industry Professor at the University of South Australia an Ambassador for Reggio Children and is on the governance board for Great to Eight, an early childhood research project. He was recently made an Officer of the Order of Australia in the 2021 Australia Day Honours list for his work including in early childhood development.
Former SA Premier Jay Weatherill Appointed CEO of Minderoo Foundation's Thrive By Five Initiative
Twitter: @JayWeatherill
JO SCHOFIELD

NATIONAL PRESIDENT OF UNITED WORKERS UNION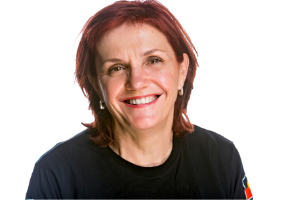 Jo Schofield is the National President of United Workers Union, and in that role oversees public policy, member participation, democracy and equity. Her work within the trade union movement, and with civil society has sought to advance the cause of social justice and address inequality. She is a Vice President of the ACTU.
Twitter: @SchofieldJo


BRAD CHILCOTT

EXECUTIVE DIRECTOR, WHITE RIBBON AUSTRALIA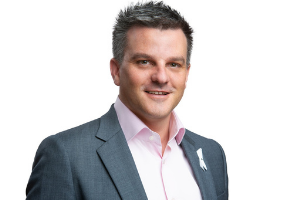 Brad Chilcott is the Executive Director of White Ribbon Australia.
In 2011, Brad founded the "Welcoming Australia" movement, now a national organisation with staff in four states, a range of initiatives across Australia and a national network of local government associations implementing the Welcoming Cities framework for building communities where everyone is welcome to belong, contribute and thrive. Brad is the Chair of the Welcoming Australia Advisory Panel and a Board director.
Brad founded and convened the Family and Domestic Violence Advocacy Network in South Australia, created the annual Adelaide White Ribbon March, is on the Board of Reconciliation SA and the Advisory Board Food for Education (Kenya) and was named in South Australia's 100 Most Influential People in 2018.
He has also worked as the Interim CEO of Australians for Mental Health and as advisor to Tim Costello and the Campaign for Australian Aid, leading the "Elite Influencers" strategy.
Brad was the founder and Lead Pastor of a progressive and inclusive Christian community in Adelaide called Activate Church and was on the national steering committee of Christians for Marriage Equality.
In addition to these advocacy roles, Brad has worked as a Ministerial Adviser at both the State and Federal levels and coordinates Australian support for a school for stateless children and a kinship foster program for Khmer children in Cambodia. Brad writes regularly for The Guardian.
Twitter: @bradchilcot
Profile Brad Chilcott, The Guardian
ROSIE BATTY AO

ACTIVIST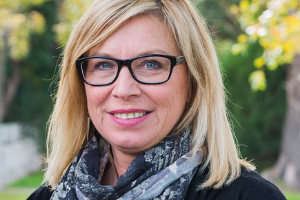 Rosie Batty AO knows pain no woman should have to suffer. Her son was killed by his father in a violent incident in February 2014, a horrendous event that shocked not only the nation, but the world. Greg Anderson murdered his 11-year-old son Luke and was then shot by police at the Tyabb cricket oval. Rosie had suffered years of family violence and had intervention and custody orders in place, in an effort to protect herself and her son.
Rosie became an outspoken and dynamic crusader against domestic violence, which led her to be named Australian of the Year in January 2015. Since then, Rosie has made the most of her position of influence, campaigning and advocating for necessary systemic and attitudinal change, to address the family violence epidemic.
Rosie was Chair of the first ever Victim Survivor's Advisory Council for the Victorian Government for over 3 years in response to the country's first Royal Commission into Family Violence.
She was named by Fortune Magazine as one of its top 50 world's greatest leaders in 2016 and the most influential person in the Not for Profit sector on Pro Bono Australia's Impact 25 list. She has also been inducted into the Victorian Honour Roll of Women and is a recipient of The Pride of Australia National Courage Medal.
Rosie received an Honorary Doctorate in 2017 from the University of the Sunshine Coast for her contribution to raising national awareness and action concerning Family Violence and received an Order of Australia in the Queen's Birthday 2019 Honours List.
News Article, The Age: 'You still battle': Rosie Batty on five years of family violence action
ABC Life Matters (Audio): Rosie Batty on the personal cost and public face of campaigning
FACILITATOR: TORY SHEPHERD
JOURNALIST AND AUTHOR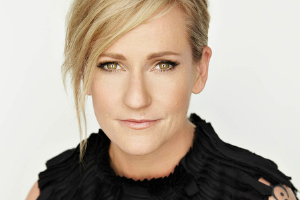 Tory Shepherd is a columnist at The Advertiser, a freelance writer, and the author of On Freedom. After finishing Honours in Anthropology and a Masters in Communication, she ended up as a 'mature-age' cadet at the paper 15 years ago. She is a Walkley Award judge and a Churchill Fellow.
Twitter: @ToryShepherd
Facebook: Tory Shepherd



Presented by The Bob Hawke Prime Ministerial Centre, Thrive By Five, White Ribbon Australia and the United Workers Union
---
While the views presented by speakers within The Bob Hawke Prime Ministerial Centre public program are their own and are not necessarily those of either the University of South Australia, or The Bob Hawke Prime Ministerial Centre, they are presented in the interest of open debate and discussion in the community and reflect our themes of: Strengthening our Democracy - Valuing our Diversity - Building our Future.
The copying and reproduction of any transcripts within The Bob Hawke Prime Ministerial Centre public program is strictly forbidden without prior arrangements.