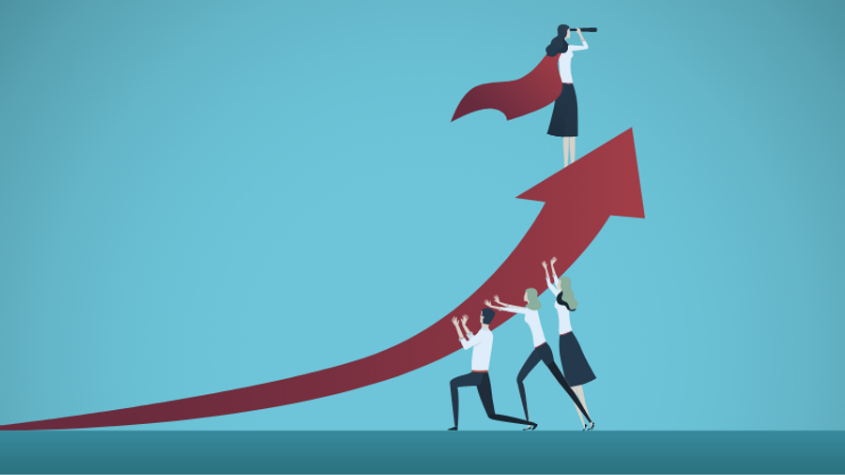 2020s VISION – ECONOMIC FUTURE OF WOMEN IN AUSTRALIA

THURSDAY 20 MAY 2021, 6PM TO 7.30PM

Allan Scott Auditorium, Hawke Building, UniSA City West Campus
MAP
Presented by The Bob Hawke Prime Ministerial Centre and BPW Adelaide
View video below or access from our YouTube Channel HERE
A panel presentation presented by The Bob Hawke Prime Ministerial Centre and BPW Adelaide asks the question: What are the most important issues facing women today, how are we addressing those issues and what more can be done to improve women's economic security? Our panel also considers:
What opportunities have arisen for women to improve their financial position during COVID-19?
How do women grasp these and move ahead?
With 2020 vision, let's clarify what we should focus on to improve financial literacy, close the gender and superannuation gaps.
This event will be presented LIVE in the University of South Australia's Allan Scott Auditorium to a limited audience. For this reason, REGISTRATIONS ARE ESSENTIAL. All registered attendees will be required to check-in and confirm contact details, as a requirement of our COVID-safe plan. Please stay at home if you are unwell or have any COVID-19 symptoms. We thank you in advance for your thoughtful and responsible cooperation.
PANELLISTS:
VILMA ATTANASIO
STATE MANAGER, SA/WA ZURICH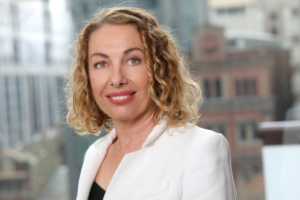 Prior to her current role, Vilma Attanasio worked as a State manager for ANZ Wealth for Insurance and Platform, Distribution Manager for Insurance and OnePath. She commenced her career with OnePath as a Business Development Manager and Consultant working in both the Insurance and Super and Investments component of the business.
In her role she sees her key attributes as being able to identify opportunities within adviser practices to build efficiencies, providing better solutions to customers whilst increasing revenue within adviser practices and ultimately building strong relationships in doing so.
Vilma has been in the financial services industry for over 20 years. She is a Senior Associate of Finsia and holds an Advance Diploma in Financial Planning. She has completed her Diploma in Financial Services specialising in Practice Management through AFIA.
Her passion is in Leadership and leading teams, creating a diverse workforce, which she believes can be a potent source of innovation, as individuals are better attuned to the unmet needs of the clients.

LinkedIn Profile: Vilma Attanasio
KAREN ELEY
FOUNDER OF WOMEN TALKING FINANCE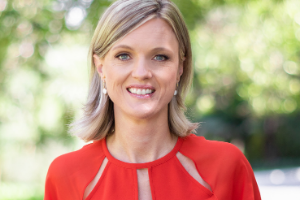 Karen Eley is the Founder of Women Talking Finance, which provides Money Coaching and financial literacy services, specifically to women. As a former financial adviser for over fifteen years, she saw the need to assist women better engage with their finances.
Karen practices a unique, step-by-step coaching process that uncovers the deep-seated money blocks that subconsciously hold women back, personally and financially. With this awareness, she assists clients to move from financial confusion to financial clarity by providing them with the practical tools, knowledge, support and strategies they need to become fully financially empowered.
Karen is a Certified Money Coach (CMC) ®, holds a Bachelor of Accounting and a Diploma in Financial Planning. She's also a long-standing Director on two Profit-for-Purpose boards, in South Australia. As a former shoe addict (yes, she understands the temptation of wants vs saving) she is committed to showing women what's possible with money, from both a practical and psychological perspective.
Website: Women Talking Finance
LinkedIn Profile: Karen Eley
ASSOCIATE PROFESSOR DUYGU YENGIN
THE UNIVERSITY OF ADELAIDE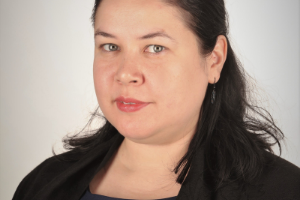 Associate Professor Duygu Yengin is an economist at the School of Economics and the Director of Gender Equity, Diversity and Inclusion in the Faculty of Professions at the University of Adelaide. She is specialized in designing solutions for fair and equitable allocation of economic resources.
After receiving her Honours degree from London School of Economics and her PhD from the University of Rochester, she joined University of Adelaide in 2007. She has been first Interim and Deputy Head of School of Economics in 2016-2019. In 2017, she was awarded Women's Research Excellence Award, and in 2019, she was a finalist in Winnovation Awards, in Maths and Data Category.
Working in a field which lacks diversity, (with only about 5-10% women in economic theory), Duygu has become an active promoter of diversity and inclusion. She is a member in the management committee of Fay Gale Centre of Research on Gender, and Economic Society of Australia. Together with other female economists, Duygu has founded Women in Economics Network in 2016. She is currently Research, Resources and Data Manager of the network and sits in the national and SA executive committees.
Duygu Yengin: The Conversation Articles
LinkedIn Profile: Duygu Yengin
FACILITATOR: WENDY TEASDALE-SMITH
EDUCATION LEADER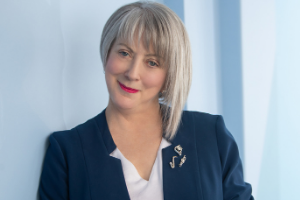 Wendy Teasdale-Smith is a high-profile leader known for her contribution to education on a state, national and international level. Her core belief in the difference education can make to people's lives, has been the driving force of her career. Within the broader community Wendy is known as a tireless advocate for teachers and the status of the profession. Since choosing to leave full-time executive level employment Wendy has pursued a portfolio career. This work has included establishing her own business What's The Stuff? – which focusses on assisting people with public speaking and executive presence. She lectures international students at master's level in leadership, emotional and cultural intelligence, strategy and operations.
Wendy has been recognised for the contribution she has made to education on a number of occasions, including when she won the highly prestigious and inaugural "Principal of the Year" Award in 2004, and later when she was named as the South Australian "Telstra Business Woman of the Year" (Community and Government category) in 2006. Her peers have also acknowledged her impact and influence on the education sector by bestowing her with a Fellowship of the Australian College of Educators.
YouTube: Wendy Teasdale-Smith
LinkedIn Profile: Wendy Teasdale-Smith


HEATHER JENSEN
PRESIDENT, BPW ADELAIDE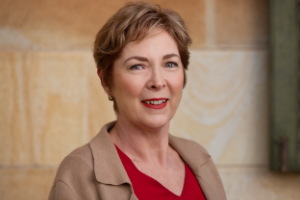 Heather Jensen is the current President of BPW Adelaide and brings to this position over 30 years of experience in the financial services industry. She is passionate about providing women with financial planning advice so they can have a bright financial future no matter their stage of life.
BPW Adelaide advocates for women and develops leadership through building women's competence, capacity and confidence in their personal and professional arenas.
BPW Australia takes national action for women's equality – at work, on boards, in leadership.
LinkedIn Profile: Heather Jensen
Website: BPW Adelaide
Facebook: BPW Adelaide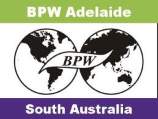 Presented by The Bob Hawke Prime Ministerial Centre and BPW Adelaide
---
While the views presented by speakers within The Bob Hawke Prime Ministerial Centre public program are their own and are not necessarily those of either the University of South Australia, or The Bob Hawke Prime Ministerial Centre, they are presented in the interest of open debate and discussion in the community and reflect our themes of: Strengthening our Democracy - Valuing our Diversity - Building our Future. The Hawke Centre reserves the right to change their program at any time without notice.
The copying and reproduction of any transcripts within The Bob Hawke Prime Ministerial Centre public program is strictly forbidden without prior arrangements.