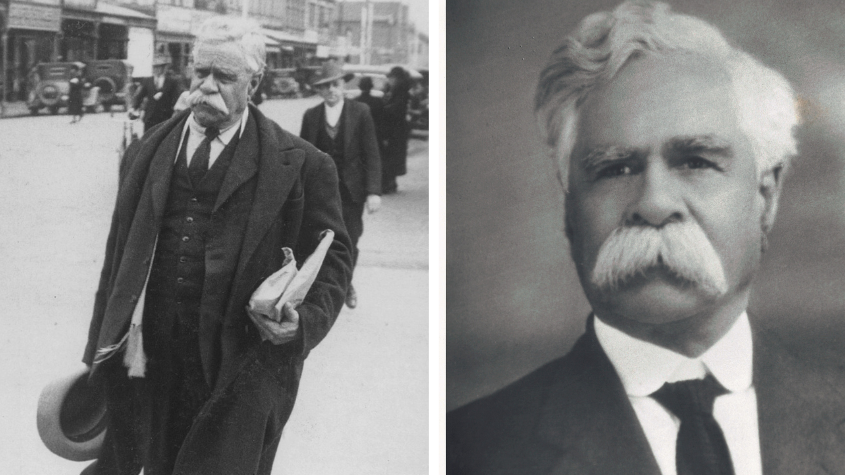 WILLIAM COOPER: AN ABORIGINAL LIFE STORY
PROFESSOR BAIN ATTWOOD
IN-CONVERSATION WITH SENATOR PATRICK DODSON
THURSDAY 18 NOVEMBER 2021
6PM TO 7.15PM, ACDT


Online Event presented by The Bob Hawke Prime Ministerial Centre
---
Access a Video of this Presentation HERE or watch below
Professor Bain Attwood provides an important tribute to the work and life of an extraordinary Aboriginal activist in his latest book, William Cooper: An Aboriginal Life Story. Bain will be in-conversation with Senator Patrick Dodson.
Not politically active until his 70s, William Cooper became a notable activist, best recognised for his landmark 1933 petition to the King for representation of Aboriginal people in the Commonwealth Parliament.
Yet despite the extraordinary political campaigns Cooper established in later life, his name has largely evaded public memory.
Bain Attwood reconstructs the first 70 years of Cooper's life, foregrounding his political achievements, and piecing together the story of how he came to be a politically active figure to be recognised and celebrated today.
Click here to purchase Professor Bain Attwood's book, William Cooper: An Aboriginal Life Story from Matilda Bookshop's website. If you are located in South Australia please choose Hawke Centre Events Free SA Postage as the delivery option. Matilda Bookshop will then deliver or post your book to you at no additional cost (SA only). If you are located outside of SA, however, please choose the appropriate postage option.
PROFESSOR BAIN ATTWOOD

AUTHOR AND PROFESSOR OF HISTORY, MONASH UNIVERSITY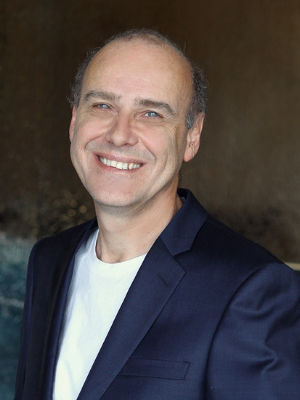 Bain Attwood is Professor of History at Monash University and has held fellowships at the University of Cambridge and Harvard University. In 2010 his book Possession: Batman's Treaty and the Matter of History won the Ernest Scott Prize for the most distinguished contribution to the history of Australia or New Zealand or colonial history.
Previous works include Rights for Aborigines; Telling the Truth About Aboriginal History and Empire and The Making of Native Title: Sovereignty, Property and Indigenous People. He is the co-editor of Telling Stories: Indigenous History and Memory in Australia and New Zealand and Protection and Empire: A Global History.
Articles:
The Conversation: William Cooper: the Indigenous leader who petitioned the king, demanding a Voice to Parliament in the 1930s
History Workshop: 'Change the Date': Historical Commemoration and Denial in Australia.
PATRICK DODSON
SENATOR FOR WESTERN AUSTRALIA
SHADOW ASSISTANT MINISTER FOR RECONCILIATION AND CONSTITUTIONAL RECOGNITION OF INDIGENOUS AUSTRALIANS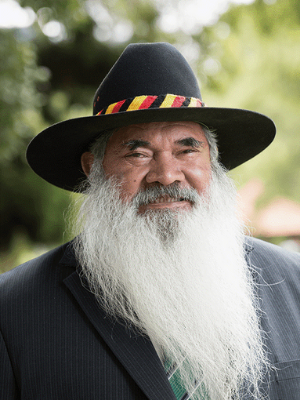 Senator Patrick Dodson is a Yawuru man from Broome in Western Australia. He has dedicated his life work to being an advocate for constructive relationships between Indigenous and non-Indigenous peoples based on mutual respect, understanding and dialogue. He is a recipient of the Sydney International Peace prize.
Patrick has extensive experience in Aboriginal Affairs, previously as Director of the Central and Kimberley Land Councils and as a Commissioner in the Royal Commission into Aboriginal Deaths in Custody. He also served as inaugural Chair of the Council for Aboriginal Reconciliation and as Co-Chair of the Expert Panel for Constitutional Recognition of Indigenous Australians.
Prior to his endorsement by the Australian Labor Party as a Western Australian Senator in March 2016, Patrick was a member of the ANU Council, Adjunct Professor at the University of Notre Dame (Broome) and Co-Chair of the National Referendum Council.
Since entering the Parliament in 2016 as Senator for Western Australia and Shadow Assistant Minister for Reconciliation and Constitutional Recognition of Indigenous Australians, Patrick has fought for justice for First Nations People and a fair go for remote and regional WA.
More Information:
Profile: Senator Patrick Dodson
Twitter: @SenatorDodson
BOOK, WILLIAM COOPER: AN ABORIGINAL LIFE STORY

AUTHOR: BAIN ATTWOOD
William Cooper's passionate struggle against the dispossession of Aboriginal people and the denial of their rights, and his heroic fight for them to become citizens in their own country, has been widely commemorated and celebrated.
By carefully reconstructing the historical losses his people suffered and endured, William Cooper: An Aboriginal Life Story reveals how the first seventy years of Cooper's life inspired the remarkable political work he undertook in the 1930s.
Focusing on Cooper's most important campaigns—his famous petition to King George VI for an Aboriginal representative in the Australian parliament, his call for a day of mourning after 150 years of colonisation, the walk-off of the Yorta Yorta people from Cummeragunja reserve in 1939 and his opposition to the establishment of an Aboriginal regiment in the Second World War—this carefully researched study sheds important new light on the long struggle that Indigenous people have fought to tell the truth about Australia's black history and to win representation in Australia's political order.
The book is published by Melbourne University Publishing (MUP).

Presented by The Bob Hawke Prime Ministerial Centre
---
While the views presented by speakers within The Bob Hawke Prime Ministerial Centre public program are their own and are not necessarily those of either the University of South Australia, or The Bob Hawke Prime Ministerial Centre, they are presented in the interest of open debate and discussion in the community and reflect our themes of: Strengthening our Democracy - Valuing our Diversity - Building our Future. The Hawke Centre reserves the right to change their program at any time without notice.
The copying and reproduction of any transcripts within The Bob Hawke Prime Ministerial Centre public program is strictly forbidden without prior arrangements.