Maple Leaf UniSA Partnership
Maple Leaf School - University of South Australia
In February 2019, the doors opened on Australia's first Maple Leaf School.
Based at UniSA's Mawson Lakes campus, the Maple Leaf School-University of South Australia (MLS-UniSA) offers bilingual English-Mandarin curriculum for senior high school students in grades 10 -12.
With an international reputation for excellence, the China Maple Leaf Education System is the largest operator of international schools within China.
Students at Maple Leaf School at UniSA can complete the South Australian Certificate of Education in a supportive environment that prepares them for tertiary study in a western university.
MLS-UniSA principal and former principal of Westminster College in Adelaide, Steve Bousfield, says co-location at UniSA Mawson Lakes enhances the student experience.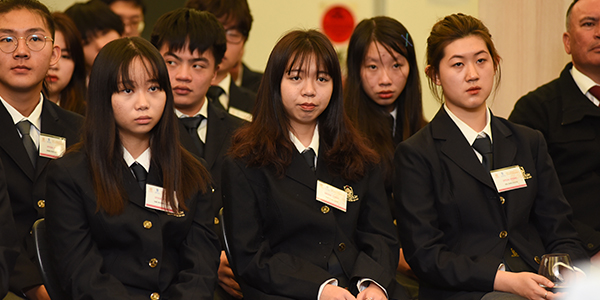 "Our students are at the centre of the school. They are surrounded by an outstanding learning environment focused on emotional, social and academic development. Our MLS-UniSA teachers are creative, passionate and dedicated to engaging and inspiring their students in the classroom and beyond."
MLS-UniSA also provides UniSA School of Education students with a unique opportunity to gain first-hand experience in a bilingual school. Teaching students have access to the network of Maple Leaf Schools. It means they can undertake classroom observation, research and practical experience, either here in South Australia or at one of the many international Maple Leaf school locations, opening up future international work opportunities.
---
Contact the Maple Leaf School - University of South Australia
Steve Bousfield
Principal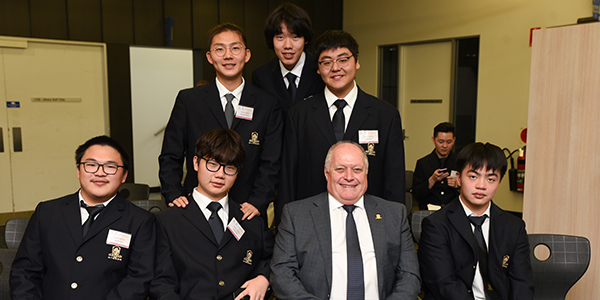 Maple Leaf School - University of South Australia
Building C, UniSA Mawson Lakes Campus
Mawson Lakes
South Australia 5095
Ph: +61 8 8349 4595
Australian Mobile: +61 409 815 210
E: stevebousfield@mapleleafedu.com
---
Maple Leaf Education Systems Teacher Pathway Program
The UniSA Maple Leaf partnership also provides a pathway for students graduating from the network of Maple Leaf schools to become math or science teachers. An agreement with Maple Leaf gives students a special pathway into UniSA's three-year Bachelor of Science or Bachelor of Mathematics followed by a two-year Master of Teaching, enabling graduate students to teach secondary school math or science.