Eric Idle: actor, author, comedian, musician - and now for something completely different - UniSA honorary doctor
November 19 2018
At the University of South Australia's Bob Hawke Prime Ministerial Centre to launch his new book Always Look on the Bright Side of Life: A Sortabiography, British comedian, filmmaker musician and famous member of the Monty Python creative team, Eric Idle, will be awarded an Honorary Doctor from the University this Thursday November 22.
The award will be presented at the opening of a special evening with ABC science presenter Robyn Williams in conversation with Eric Idle, at Hall C, East Building, Adelaide Convention Centre.
UniSA Vice Chancellor Professor David Lloyd says he is delighted to welcome such an enormous creative talent to the University community.
"There is no greater gift than to be able to make people laugh, and to do that with the wit that Eric does in his music and his comedy, is something special," Prof Lloyd says.
"His career has been forged through the pursuit of a driving creativity. Curious, insightful, communicative, he continues to seize every opportunity to think, write and perform and to share with us his marvellous passion for life with all of its ironies."
Born in the UK in 1943, Idle attended Pembroke College at Cambridge to Study English Literature.
He became President of the University's Footlights Dramatic club where he met some of the team who would become co-writers and performers in Monty Python's Flying Circus – Michael Palin, Terry Jones, Graham Chapman, John Cleese and Terry Gilliam.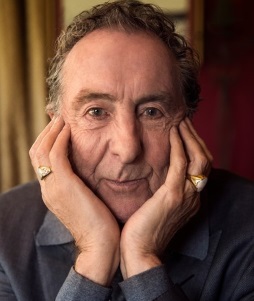 He also changed the rules of the Footlights, allowing membership for women, the first of whom was prominent Australian public intellectual and feminist, Germaine Greer.
After his writing and acting success with a children's show for the BBC, the network signed on to four series of Monty Python Flying Circus from July 1969 through to 1973.
For about 10 years, Monty Python productions on the small and large screen and on stage were a hit right through to their last film together – The Meaning of Life in 1983.
An accomplished musician and songwriter, Idle composed many of the group's most famous songs, including Eric the Half-a-Bee, the Galaxy Song and Always Look on the Bright Side of Life – which charted when it was released in 1981, but rose to new heights 10 years later across Europe and reached number one in Ireland.
Pursuing his career after Monty Python, Idle created Radio Five, a comedy music show for BBC radio One and wrote and starred in Rutland Weekend Television.
An accomplished and versatile talent, he appeared in 28 television production in the US and the UK, six stage shows and has contributed as a writer actor and or voice artists in 37 films.
His latest book Always Look on the Bright Side of Life: A Sortabiography, is one of his 10 publications – including plays, novels and biographies.
Media contact: Michèle Nardelli mobile 0418 823 673