UniSA welcomes two giants from the legal and literary worlds
March 05 2018
The University of South Australia will play host to high-profile human rights barrister Geoffrey Robertson QC and acclaimed West Australian novelist Tim Winton this month.
The legal and literary giants have been confirmed by UniSA's Bob Hawke Prime Ministerial Centre for separate public speaking engagements on 14 and 26 March respectively, promising to draw large crowds during Adelaide's annual festival season.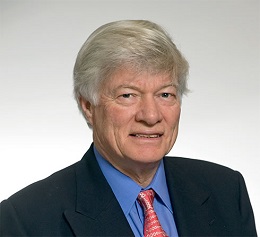 Geoffrey Robertson (right) has a global reputation as a human rights advocate, civil libertarian, trial counsel and UN crimes war judge. His talk at the Adelaide Convention Centre on 14 March will focus on his newly-released autobiography, Rather His Own Man, a sequel to his best-selling book The Justice Game, an account of some of his most significant cases in a career spanning 45 years.
Robertson's memoir has been described as "witty, engrossing and sometimes poignant," charting his progress from pimply state schoolboy to prominent Old Bailey barrister and his decades-long role as one of the world's leading advocates for human rights.
On 26 March, the UniSA-based Hawke Centre will also host author Tim Winton (below right), giving Adelaide audiences an exclusive evening with one of the nation's most acclaimed novelists.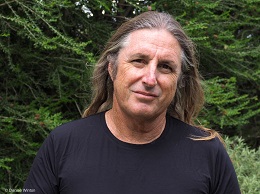 Winton's theme will be "contemporary manhood," the subject of his latest book The Shepherd's Hut – a story about solitude, unlikely friendship and the raw business of survival.
The hour-long event will feature specially commissioned soundscape and stunning photographic interludes, exploring the brutal journey to adulthood for so many young men.
Both speakers will have signed copies of their books available for purchase at their respective speaking engagements.
Executive Director of the Bob Hawke Prime Ministerial Centre, Jacinta Thompson, says Winton's presentation promises to be "poignant and unique and touch on themes close the Hawke Centre's heart and ethos".
"We are also looking forward to welcoming back Geoffrey Robertson for the launch of his new memoir," Thompson says. "His presentation will be entertaining and informative, with stories about his ongoing fight for human rights and global justice."
Both events are booked out.