CCSN
Centre for Cognitive & Systems Neuroscience
"From excellent basic neuroscience to real world challenges"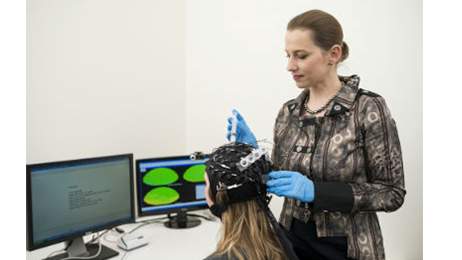 The Centre for Cognitive and Systems Neuroscience (CCSN) undertakes state-of-the-art research on the human mind, brain and behaviour. Our goal is to advance knowledge on how the brain - with its unique computational hardware-gives rise to the abilities we have as humans, including the capacity to perform complex tasks, memorise large quantities of information, make decisions and communicate via language. We seek to apply the insights we gained from our basic research to improving cognitive health and human performance across the lifespan.
Launched in 2017, the CCSN uses cutting-edge techniques to achieve the highest standards of research. Our research values include:
Scientific excellence

Model-oriented research

Best data practises

Integrating research and teaching

Societalimpact/community engagement
The CCSN's research approach is inherently interdisciplinary. We have a broad network of national and international academic collaborators in a range of fields that complement our own expertise, allowing us to tackle complex and signitificant research questions. As well as our academic collaborations, we work with industry and user-end partners from a wide range of fields so that our research can be applied to multiple levels of real world challenges. Our studies are conducted in a range of naturalistic environments involving whole-body action and immersion in augmented reality.
Keep up to date with the CCSN's activity on Twitter and Facebook