Upcoming events in Switzerland
18 November 2019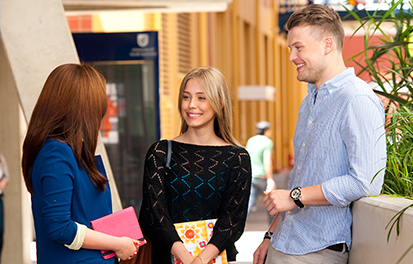 Location
Switzerland

Further Information
Find out about studying at the University of South Australia and living in Adelaide.
View upcoming events
Come and meet a University of South Australia representative.
If you would like information on studying any one of the large range of prestigious programs at the University of South Australia, please take the time to come and speak with our representative.
This invitation is also open to your family members, friends and colleagues who would like to know more about our programs and courses.
You will also be able to find out more information on our facilities and services for international students, as well as the affordable student lifestyle of Adelaide.
Representative
Kat Della Flora - International Recruitment and Mobility officer
Upcoming Events
Zurich
Date
Time
Event
Monday, 18 November
4:30pm - 9:00pm
Infoabend Auslandsstudium
Hauptbahnhof Zürich,
Au Premier im 2. Stock,
Salon Les Trouvailles


For more information:
UniSA International
T: +(618) 8302 0114
Enquire online