Upcoming events in Sweden
September 19 - 21 September 2019
Location
Sweden

Further Information
Find out about studying at the University of South Australia and living in Adelaide.
View upcoming events
Come and meet a University of South Australia representative.
If you would like information on studying any one of the large range of prestigious programs at the University of South Australia, please take the time to come and speak with a university representative.
A representative will be available to speak with you about making a new application or to discuss your options if you already have an offer from the University.
This invitation is also open to your family members, friends and colleagues who would like to know more about our programs and courses.
You will also be able to find out more information on our facilities and services for international students, as well as the affordable student lifestyle of Adelaide.
Representatives
Kat Della Flora - International Recruitment and Mobility Officer
Upcoming Events
Malmö
Date
Time
Event

Thursday, 19 September

12:00pm - 4:00pm

Study Abroad Fair - Malmö
Elite Hotel Savoy,
Norra Vallgatan 62,
Malmö
+61 466 461 342
Gothenburg
Date
Time
Event

Friday 20 September

12:00pm - 4:00pm

Study Abroad Fair - Gothenburg
Kungsportshuset,
Östra Larmgatan 18,
Gothenburg
+61 466 461 342
Stockholm
Date
Time
Event

Saturday 21 September

12:00pm - 4:00pm

Study Abroad Fair - Stockholm
Haymarket by Scandic,
Hötorget 13-15,
Stockholm
+ 61 466 461 342
Hear what our students have to say about us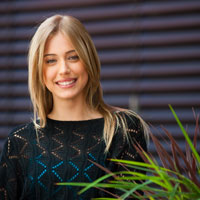 Suellen Sonego Costenaro - Brazil
Science without Borders scholarship recipient
"I enjoyed studying and using the resources at the University of South Australia: the modern classrooms, a huge amount of online books and articles, confortable libraries operating until midnight and rooms where we could stay to study."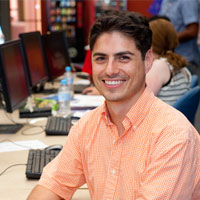 Juan Ospina Sarmiento - Colombia
Master of International Studies
"Adelaide is a great city, with loads of opportunities and things to see and do, despite not being as famous as Sydney, Melbourne and Brisbane; it offers the same experiences and is welcoming and more affordable."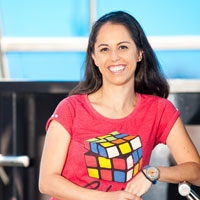 Camila Silva - Mexico
Master of Urban and Regional Planing
"The Learning and Teaching Unit, not only gives you advice on how to write an essay, or your resume, but they also offer counselling services if you feel home-sick."
For more information:
Enquire online
UniSA International
T: +(614) 08 8302 0114