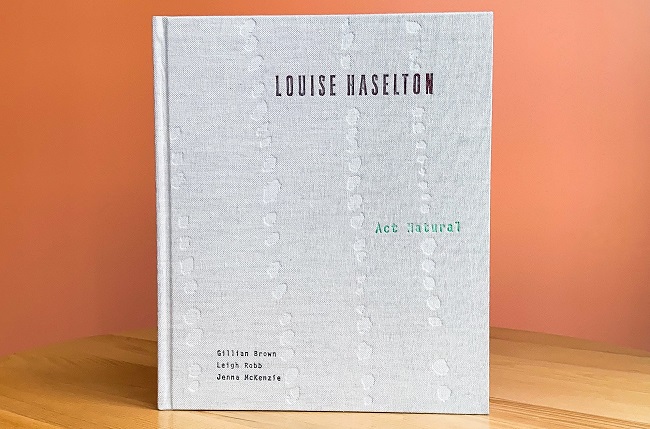 Samstag Museum of Art Publications
Publications are available for purchase by visiting the Samstag Museum or by contacting us on 08 8302 0870 or samstagmuseum@unisa.edu.au
2019 SALA monograph
Louise Haselton: Act Natural
Essays by Gillian Brown, Leigh Robb, Jenna McKenzie
Poetry by Ken Bolton
Louise Haselton is an outstanding South Australian artist of international repute. Her alluring artworks offer glimpses of the curious inner lives of everyday and overlooked things.
With a witty reverence for the objects and materials she engages, Haselton explores the communicative possibilities of weight, balance and form within her predominantly sculptural works. Her practice is unexpected, unconventional, and exemplary of an artist especially attuned to the matters which surround us.
Louise Haselton: Act Natural is a compendium of Haselton's works to date including illustrated essays chronicling the inspirations, influences and ideas behind her extraordinary practice of the last twenty-five years.
The SALA series of books showcasing the works of South Australian living artists was initiated by the SALA Inc. Board and is published by Wakefield Press with the assistance of the Government of South Australia.
128 pages, hardback, richly illustrated.
RRP $49.95