France
"France and Australia have a close relationship founded on shared values of democracy and human rights, substantial commercial links, and a keen interest in each other's cultures," - Prof Lloyd UniSA Vice Chancellor and President.

UniSA has many links to France, through research collaborations, student exchange agreements and professional partnerships. We continue to develop strong collaborative relationships advancing collaboration in research and teaching of French language and culture, and bilingual education, with a focus on key themes such as the defence relationship between the two countries.
Research
Defence
UniSA collaborates with French Defence Companies including Naval Group, Dassault Systemes, Airbus and Thales.
Naval Group was selected by the Australian government as the preferred designer of the 12 future submarines under project SEA 1000. Naval Group Australia collaborates with UniSA research/student-based projects and R&D collaboration.
Thales is a leader in R&D with strong affiliations with the Defence Science and Technology Group (DSTG) and the CSIRO. From 2014-2017, UniSA collaborated with Thales Alenia Space and Thales Australia on an ARC Linkage project: Downlinks for Future Earth Observation Satellites: Breaking the Bottlenecks.
Dassault Systems is the world's largest software engineering company and a major partner in the Australian shipbuilding industry. UniSA joined forces with Dassault Systèmes, signing of a strategic partnership which gives students a leading edge in 3D engineering design and simulation.

See press release

Video of signing


Recognised as a leader in propeller and engine maintenance, Airbus Australia Pacific, accesses the expertise of Airbus Helicopters and the Airbus over 19 sites across Australasia. Airbus is involved with UniSA's SMARTSat CRC proposal.
Space
Airbus, Thales and Dassault are members of the proposed SmartSat Cooperative Research Centre (CRC). The SMARTSat CRC proposal is led by UniSA and Nova Systems. The planned seven-year funding commitment allows the CRC to further its research agenda, including 'Intelligent Satellite Systems', a theme that aligns with its strategy for building resilient and autonomous space-based systems.
UniSA's Innovation and Collaboration Centre recently hosted the Australian leg of a 24-hour international Space hackathon. At the hackathon, students, developers and entrepreneurs tapped into existing space technology data to design, improve or develop innovative applications for their use.
Director of the Institute for Telecommunications Research (ITR) has previously made the ground station available to the Centre national d'études spatiales (CNES), the French space agency, for tracking of rocket launches.
UniSA and the International Space University (ISU) – located in Strasbourg, Alsace, in North East France – have a consortium agreement to conduct an annual space education program known as the Southern Hemisphere Summer Space Program. The Program was jointly organised by UniSA and ISU and is a unique, five-week live-in experience focusing on an international, intercultural and interdisciplinary education philosophy.
Psychology
Behaviour-Brain-Body Research Centre (BBB), brings together expertise in sleep, nutrition and activity, and their combined impact on chronic illness. Dr Siobhan Banks collaborates with researchers at French Universities.
Wine Marketing
Dr Belinda Chiera from the School of ITMS is collaboratively conducting research with Dr Armando Corsi (Ehrenburg-Bass Institute) and Professor Herve Remaud (adjunct to Ehrenburg-Bass Institute/Kedge Business School, Bordeaux) on data analysis of marketing wine and spirits in French supermarkets. Dr Corsi is also investigating importer and retailer networks, aiming to drive premium wine export sales with Steve Charters from Groupe ESC Dijon Bourgogne.
Dr Justin Cohen from the UniSA School of Marketing collaborates on research with Dr Franck Celhay from Montpellier Business School, and has published two papers in the last two years out of this collaboration. Dr Celhay is a specialist in wine marketing and issues of visual communication (logo and packaging design).
Technology
Associate Professor Peter Pudney, Industrial and Applied Mathematics and colleagues have been working with France's state-owned railway company Société nationale des chemins de fer français (SNCF) to install UniSA's train driver advice system Energymiser software onto iPads used by 2000 TGV train drivers.
The iPad app helps high-speed train drivers in France to drive more efficiently, giving them real-time advice on the optimum speed, to increase fuel efficiency while staying on schedule. This has saved the national rail operator save millions of Euros in energy costs, earning them a major Award for Energy Management and Performance. Associate Professor Pudney and colleagues are currently working to deploy the system on other train services throughout France.
Dr Siu Wai Ho from the Institute for Telecommunications Research has a long-term collaboration with Dr Chung Shue (Calvin) Chen from Nokia Bell Labs (formerly Alcatel-Lucent), France. He is a senior researcher in the department of mathematics of dynamic networks and information and is also a researcher at the Laboratory of Information, Networking and Communication Sciences (LINCS) in Paris. The pair have several publications on visible light communications and positioning. The first public demonstration of Dr Ho's research project LiPo – Indoor Positioning using Visible Light – occurred by invitation at Alcatel-Lucent's annual Future X Day in Paris, France in 2015. The success of this demonstration was widely publicised in the online media.
Art
Visual artist Professor Simon Biggs from the UniSA School of Art, Architecture and Design has several links with French institutions. His work is included in a permanent art collection at the Bibliothèque nationale de France (National Library of France) in Paris, and at the Pompidou Museum in Paris.
In 2017, Professor Biggs' installation on the ancient Jewish myth of the Golem will be part of an exhibition at the Institut National d'histoire de I'art (INHA) in Paris – an Academic, Cultural and Professional Public Establishment under the supervision of the ministers of Higher Education, Research and Culture. Professor Biggs has an association with the Institute for Research and Coordination in Acoustics/Music (IRCAM) in Paris – one of the world's largest public research centres dedicated to both musical expression and scientific research.
Language
UniSA collaborates with Professor Geneviève Zarate, from the PLIDAM research group at the Institut Nationale de Langues et de Civilisations Orientales (INALCO). She is the most well-known French scholar on the teaching of French as a foreign language, having worked extensively with the Council of Europe and many projects in different parts of the world.
Dr Ibrahima Diallo is a Senior Lecturer in Francophone Studies and Applied Linguistics in the School of Communication, International Studies and Languages. He is a member of the Research Centre for Languages and Cultures (RCLC) and the Critical Pedagogies Research Group. His research work encompasses Applied Linguistics (language planning and language-in-education) Francophone Studies (the geopolitics and the politics of French in Francophone Africa) and Islamic education (Quranic literacy, Islamic epistemolgy and Ajami). In 2016, he published a chapter with Associate Professor Kaouthar Ben Abdallah and Professor Mohamed Embarki from the University of Franche-Comté, entitled Education for Citizenship at School in France: Trajectory, Tensions and Contradictions.
Dr Diallo collaborates with two major research centres based at Université Besançon Franche-Comté (UFC) since 2014.
Dr Diallo is jointly working with School of Education of UFC on a research project on bilingualism and education and diversity in France.
French Language Offering
UniSA offers a French Studies Major, which develops communicative proficiency in French and provides students with advanced knowledge and skills to live and work in contexts of linguistic and cultural diversity, especially across the many areas of the Francophone world.
Partnerships
Alliance Francaise d'Adelaïde
In February 2017, UniSA Vice Chancellor, Professor David Lloyd, and Director of Alliance Francaise d'Adelaïde, Laurent Pointud, signed a Memorandum of Understanding (MOU) to foster a new era of academic exchange and cooperation. The partnership is dedicated to promoting French culture, society, language and the relationship between France and Australia with a focus on key themes such as the emerging defence relationship between the two countries.
Western Alliance for Scientific Actions with Australia
UniSA signed an MoU with the Western Alliance for Scientific Actions with Australia (WASAA) group, enabling collaboration in areas including student exchange, joint funding applications, internships and split site masters. The WASAA group is comprised of IMT Atlantique, ENSTA Bretagne, Ecole Nationale d'Ingenieurs de Brest, Universite de Bretagne Occidentale, Universite Bretagne Sud and Ecole Navale. In addition, the University signed an MOU with the GEMA group of Grandes Écoles, comprising ENSTA ParisTech, École Centrale de Nantes, CentraleSupélec and École Polytechnique.
Student Mobility
Exchange partners in France
ESCE, Paris – Ecole Supérieure du Commerce Extérieur
IMT Atlantique
Rennes School of Business - Ecole supérieure de commerce de Rennes
Université Paris II – Université Panthéon-Assas
KEDGE Business School - Bordeaux Ecole de management
Toulouse Business School - Ecole supérieure de commerce de Toulouse
Overseas Summer and Winter School Opportunities
Overseas opportunities for Business and Law Students
Nicolas Baudin Scholarships
The Nicolas Baudin "Internship in France" initiative offers students from participating Australian universities the opportunity to undertake a research internship of 3-6 months at a French host university in collaboration with an industry partner. The internship offers are jointly created by the French host university and its industry partner:

ambafrance.org/Nicolas-Baudin-Program-Internship-in-France-initiative
In 2018, two internships were awarded to UniSA students:
UniSA Student and Research Assistant at Centre for Sleep Research Charlotte Gupta will undertake a research internship on the topic of Alertness monitoring and task characteristics variability at Université de Bretagne-Sud in collaboration with partner company Naval Group.
UniSA student Kieran May will work with IMT Atlantique in collaboration with partner company Thales during a research internship on the topic of 'VR for prototyping and designing new Collaborative Command and Control Environments'
News & Events
Student experiences in France
In 2017, UniSA PhD student Roya Rudd completed an internship working on the development of thermal camouflage coating in collaboration with Naval Group. She found this internship broadened the impact of her PhD to the into the defence sector, and developed interpersonal connections.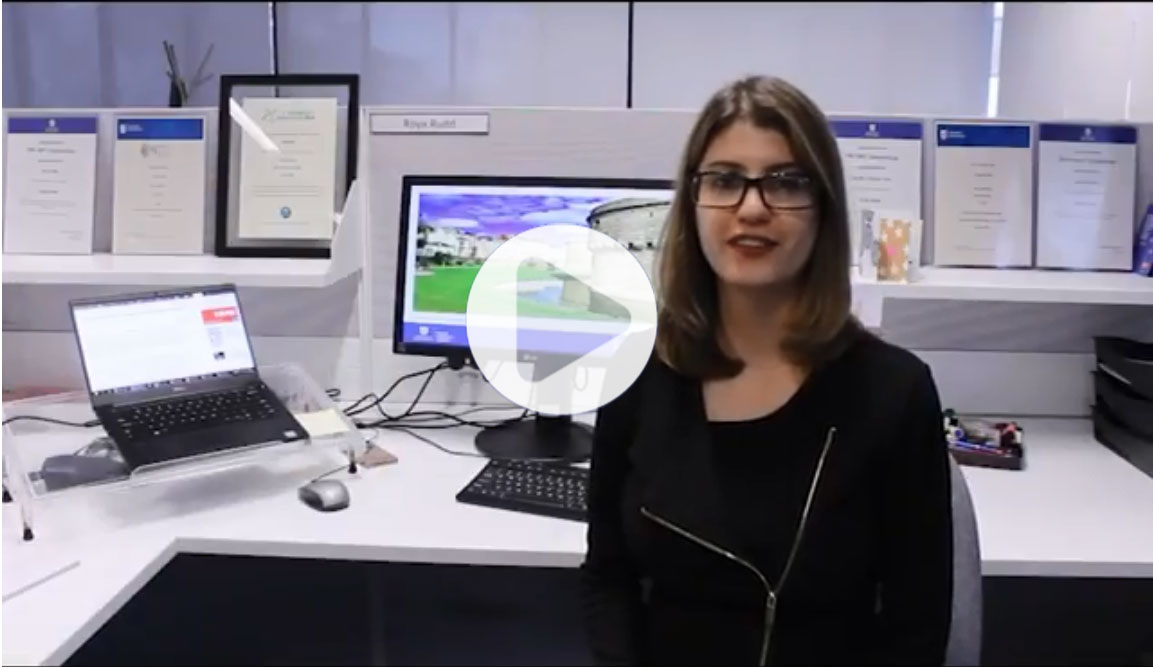 In July 2017, Forty-eight PhD students from across the nation spent 36 hours without sleep, locked up with a group of people they'd only just met, with a deadline to devise an innovative and profitable start-up concept. The Australian-French Entrepreneurship Challenge is based on its hugely-popular sister event in France "24 heures chrono de l'entrepreneuriat". Participants work with support from seasoned mentors, experiencing the process of setting up a company, from an idea to creating a business plan.
UniSA PhD student Nia Lewis was part of the winning team which developed a holographic and tactile brain training device for the elderly to improve their balance and reduce the risks of falls. Nia and team won a trip to France later in 2017 including a tour of the country's main universities, incubators and research institutions to get a first-hand look at France's innovation system.
French Day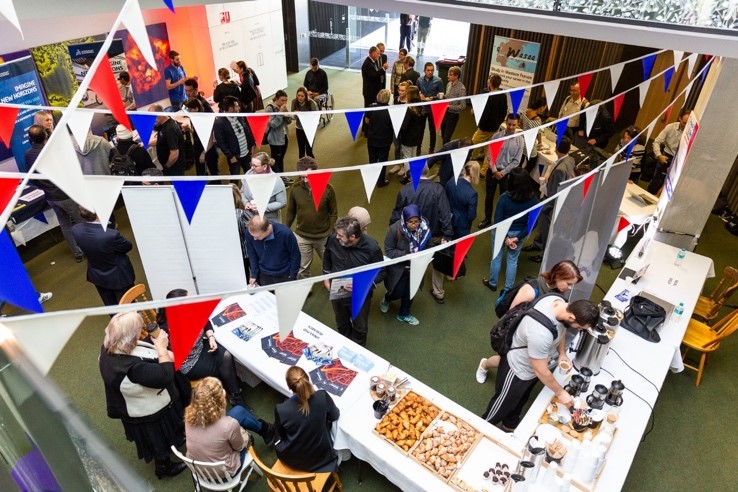 French Day @ UniSA, part of the French Embassy initiative 'French Days on Campus' was held at Mawson Lakes, Magill and City West campuses on Tuesday 15th May 2018 to build upon UniSA's current strategic engagement with French industry and institutions.
There were approximately 560 attendees at French Day across the three campuses. Six partner universities from France and seven companies participated in French Day. The UniSA French Club, Student Exchange and French Language also had a booth at the campuses.
The event gave students and staff an opportunity to learn about French student exchange and explore the connections, relationships and collaborations between France and UniSA.
unisa.edu.au/Calendar/French-Day--UniSA/