Retirement skewed against women as system favours men
November 22 2017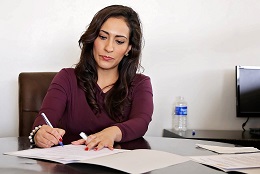 A superannuation system designed around men continues to leave women at a huge disadvantage in retirement, according to a three-year Federal Government-funded study handed down this month.
Led by the University of South Australia, the study highlights the substantial financial difficulties that many women in Australia face as they prepare for life beyond work, despite significant gains in educational and career opportunities in recent decades.
The report reveals how men and women plan for retirement and the impact of gendered and ageist labour markets on their ability to build sufficient superannuation and other assets.
Justine Irving, a researcher with UniSA's Centre for Workplace Excellence, says more than 2000 people aged 45 years and over were surveyed for the Work, Care, Health and Retirement Ageing Project.
The findings show that older women, in particular, are disadvantaged financially due to caregiving responsibilities – the onus of which falls mainly on them – and the pressures this places on their ability to work full time.
"Also, the existing superannuation system is designed around men and assumes an average of 40 years spent in continuous full-time employment to accumulate sufficient retirement funds. It doesn't take into account that many women spend long periods out of the workforce while raising children," Irving says.
"In addition to facing sexist and ageist attitudes in the workplace, older workers' health, caregiving responsibilities and the type of work they do has a significant impact on whether they are able to retire with sufficient funds," Irving says.
Adults within the study who continued to work past traditional retirement age did so mainly for financial reasons. Those who voluntarily retired earlier mostly cited issues with the job itself rather than the desire to stop working completely.
The ability to work flexibly emerged as a major factor in supporting ongoing work participation among older people and delayed retirement.
"Our study reinforces the pattern of lower income and superannuation balances for women," Irving says. "Despite this, the women surveyed were slightly more likely to make additional voluntary superannuation contributions than were men."
The report makes a number of recommendations, including:
Boosting low superannuation balances by removing the $450 monthly threshold for contributions, implementing annual government contributions for low income earners, and applying superannuation to paid parental leave and workers compensation;


Providing greater access to formal care services to help caregivers find a better balance of their dual responsibilities;


Ensuring equity of training and promotion opportunities for all staff, regardless of age;
Providing more flexible working arrangements, implementing retirement transition programs, and modifying tasks to accommodate any change in older workers' physical or mental health;
Promoting the benefits of ongoing participation in high quality work and encouraging older adults to assume more responsibility for maintaining good cognitive and physical health.
"Addressing these challenges requires multi-level responses from government, industry, policy makers, researchers and individuals themselves," Irving says.
The report will be formally launched on Wednesday 13 December at UniSA's Centre for Workplace Excellence.
Additional notes for editors
The report – Ageing Agenda: work, care, retirement and health – is funded by a $239,956 Australian Research Council (ARC) Linkage grant and additional industry contribution (Women in Super and Workplace Gender Equality Agency).
The project was led by the University of South Australia in partnership with the Australian National University, RMIT, Workplace Gender Equality Agency and Women in Super.
For a copy of the full report, contact Candy Gibson in UniSA's news and media team.
Media contact: Candy Gibson mobile 0434 605 142 email candy.gibson@unisa.edu.au